This is a must for anyone visiting the Area!!!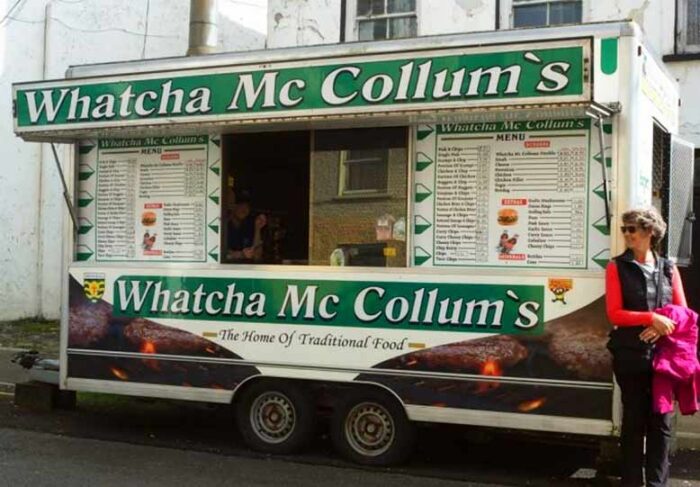 Owned & operated by the always cheerful Rosaleen and Derek Mc Collum, this place is renowned for feeding the masses, from early evening to early morning. With the option of ringing in your order it offers the convenience of having your food ready to collect as you walk or drive up.(087 292 1676)
Famous for its fish and chips, burgers and wide range of delicious eats, Rosaleen or any of the friendly staff will go out of their way to accommodate your requests.
Below is some pictures of their food and also a downloadable copy of the menu.
Follow us on Facebook
Menu