Run by the McHugh family for seven generations, Nancy's is a cosy, traditional Irish pub. Laden down with antiques and toby jugs, and full of delightful little rooms, it is the perfect spot to enjoy some delicious food, great guinness and warm hospitality.

The menu is delicious; it's a "no fuss" approach to serving some of the locality's tastiest and freshest food available. Focusing on seafood including oysters, mussels and smoked salmon, though the menu also caters for other tastes.
Also known as a drop in for world renowned Musicians who stop in for a drink, food and maybe a few tunes.
Food is served 12.30 – 8.30 daily.
The coastline of Ardara and its hinterland has long since supplied the raw ingredients for a world-class cuisine – icy northern waters yielding fresh fish and shellfish, lush green grass for prime cattle rearing, and traditional skills such as butchering, bread making, and our ancient preservation methods of salting smoking & curing. A widespread gourmet food movement has got under way in the last few years and Nancys earned international acclaim and coveted awards, revealing the culinary potential and generating enthusiasm. The result is a pervasive emphasis on quality local ingredients and artisan producers.
Menu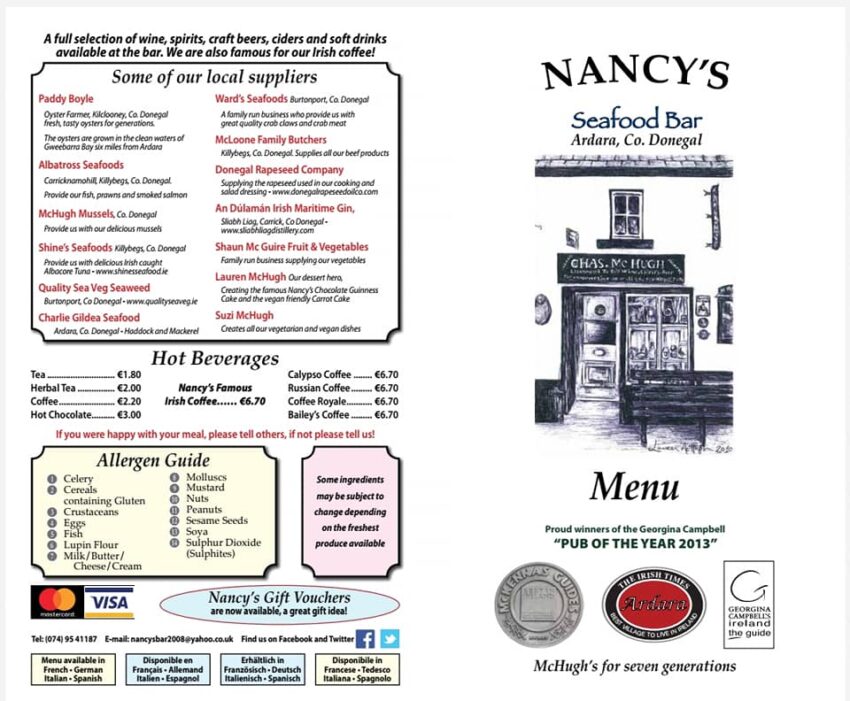 Video
Photos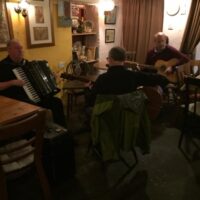 Our Address: Front St., Ardara, Co. Donegal