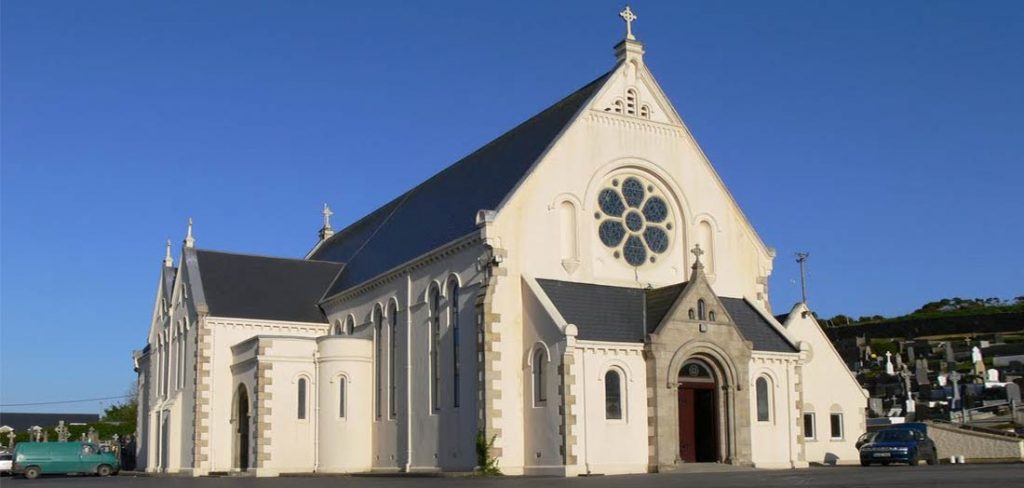 Schedule of Masses for This Coming Week
Monday at 10.00am: Novena
Monday at 7.30pm: Month's Mind of Ann Gildea
Tuesday at 10.00am: Novena
Wednesday at 7.30pm: Novena
Thursday at 10.00am: Anniversary of Marina Gildea
Friday at 7.30pm: Memorial of Aaron McCafferty
Saturday at 11.00am: Anniversary of Sylvester Mearns
Saturday at 730pm: Anniversary of John Boyle, Meenakillew
Raphoe Diocesan Society
The month of November is a good time to remind you of the Raphoe Diocesan Society.
You can have your deceased relatives enrolled in the Society and you can yourself be enrolled as a living member.
An Annual Mass is offered each year for deceased members and prayers of the people are requested for the same intention on publication of quarterly list of members.
Four Masses, two for the living members and two for deceased members and benefactors of the Society, are offered in each parish of the diocese each year.
Application for memberships can be made to any of the diocesan clergy.
Gortnacart National School Enrolment
The school is now accepting enrolments for boys and girls in all class levels for September.
Enrolment can be submitted on the school's website at gortnacartns.com/enrolment.
The school is also hosting an Open Day on Saturday 13th November from 12 noon until 3.00pm. You may wish to come and view the school and meet the staff. You will be welcome.
The Dead
Ruby Shovlin whose funeral took place on Wednesday.
Kathleen Boyle whose funeral took place in Ballyshannon on Wednesday.
Anniversaries of Sylvester Mearns, Marina Gildea and John Boyle and Month's Mind of Ann Gildea.
May they rest in peace. Amen.