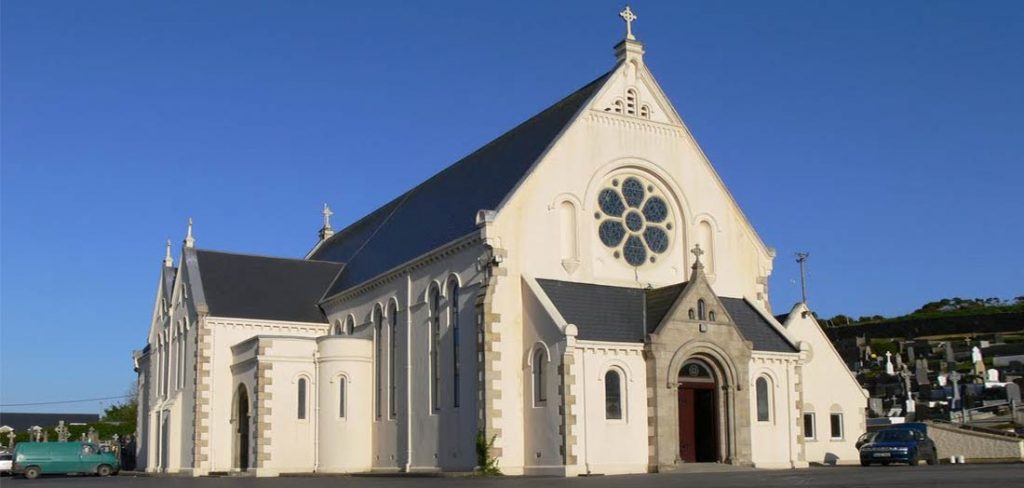 Monday is the Feast of All Saints and is a Holy Day.
Masses on Monday at 10.00am and 7.30pm
Tuesday is the Feast of All Souls
Masses on Tuesday at 10.00am and 7.30pm
The 7.30pm Mass is for Philomena Craig and the deceased of the Heena family.
Wednesday
Mass on Wednesday at 7.30pm… Novena
Thursday
Mass on Thursday at 10.00am… Novena
Friday is the First Friday
Masses at 10.00am and 7.30pm… Novena
The elderly and housebound will be attended on Friday (those who have let us know that they want us to call)
Masses on Saturday at the usual times
11.00am Mass… Novena
7.30pm Mass… Anniversary of Teague Breslin
Notices
The time changes this weekend. Winter time begins on Sunday morning.
Saturday next is the Feast of All The Saints of Ireland, and we intend to have the Prayer and Commemoration Service for the Dead on Saturday at 2.00pm in the Church this year. There will be no public blessing of the graves but you are invited to get some holy water and bless your own family graves at a time that is convenient for you.
The Novena for the Dead will continue until and including Wednesday 10th.
We are hoping to get an up to date census of the parish during the month of November. If you would be willing to help by distributing forms, please let us know. We need your help.
The Dead
Anne Waughman (formerly McGinley) whose remains were buried here on Thursday after Funeral Mass in Clar.
We also pray for Philomena Craig and Teague Breslin whose anniversaries occur and also for the deceased members of the Heena family, Crumlin.
May their souls and all the souls of our family members and former members of our community whom we remember especially on All Souls Day rest in the peace of the Lord. Amen.
Collection for the maintenance of the cemetery will be taken up at the Service of Remembrance on Saturday.