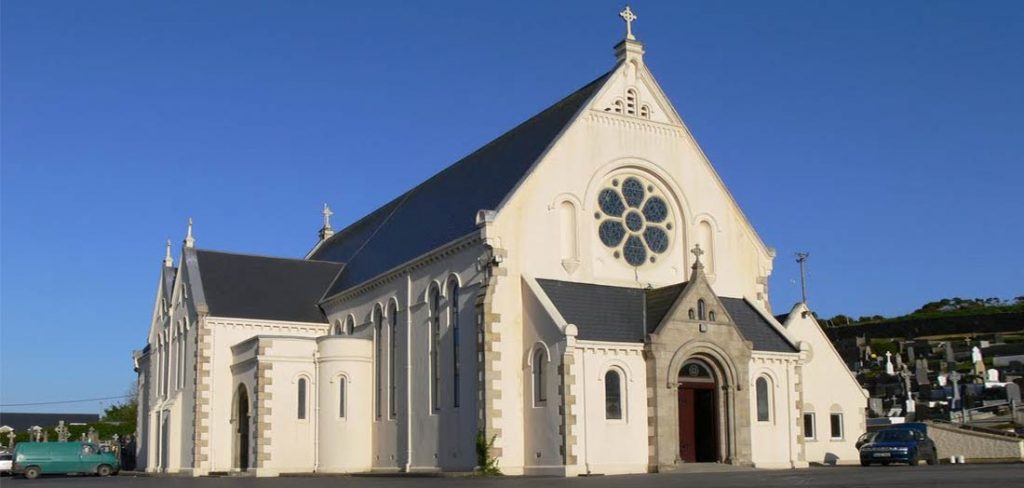 Schedule of Masses for This Coming Week
Monday and Tuesday at 10.00am
Wednesday at 7.30pm: Anniversary of Francie and Mary McHugh, Leaconnell
Thursday at 10.00am: Anniversary of Kathleen and Phil Gallagher
Friday is the First Friday
Mass at 10.00am: Anniversary of Junior Slowey
Mass at 7.30pm: Anniversary of Mae McElhinney
Saturday at 11.00am: Mass
Saturday at 7.30pm: Anniversary of Seamus Breslin
The elderly and housebound will be attended (weather permitting) on the First Friday as usual.
Confessions will be available after the 11.00am Mass on Saturday.
Sacrament of Confirmation
The Sacrament of Confirmation will be celebrated for children in sixth class on Saturday and Sunday 7th and 8th May at 2.00pm. These are provisional dates which may have to be changed because of changing circumstances.
Parish Census
If you would be willing to help us with the distribution of Parish Census forms please come to the Parish Centre on Monday from 4.30pm to 5.30pm or from 7.30pm to 8.30pm to collect forms for distribution.
You can, if you wish, fill in your own census form at the Parish Centre at those times on Monday.
Adoration of the Most Blessed Sacrament
Adoration of the Most Blessed Sacrament continues on Fridays in the Oratory. We could do with a few more people who are willing to spend time in Adoration.
If you have an hour to spare, please get in touch with Maria Kelly or with either of the priests.
The Dead
Liam Bouchier (husband of Sorcha O'Byrne) who died during the week in Leitrim.
And we remember the anniversaries of:
Francie and Mary McHugh
Kathleen and Phil Gallagher
Junior Slowey
Mae McElhinney
Seamus Breslin
May they and all our deceased family members rest in peace. Amen