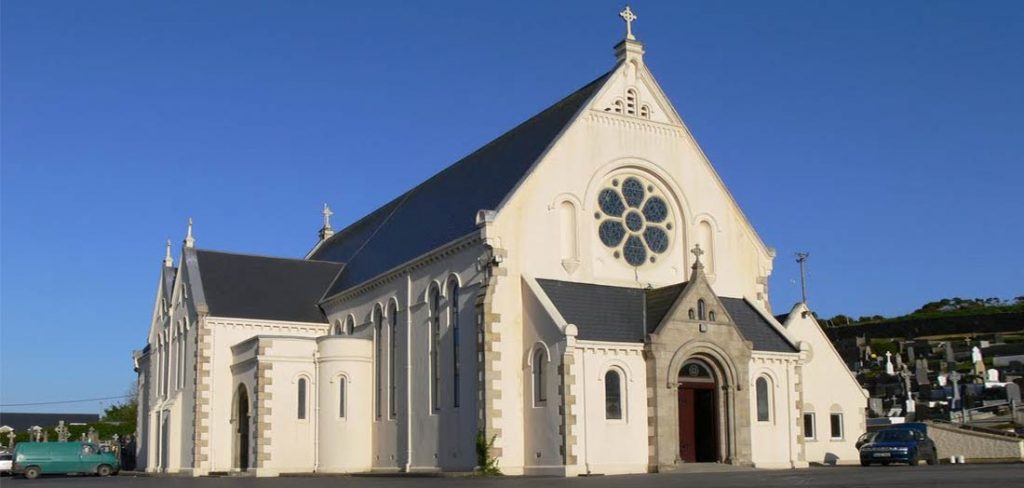 Schedule of Masses for This Coming Week
Monday at 10.00am: Deceased of the Brogan family, Garrowart
Tuesday at 10.00am: Deceased of the St. Vincent de Paul Society
Wednesday at 7.30pm: John Byrne Anniversary
Thursday at 10.00am: Special Intention
Friday at 7.30pm: Seamus Craig Anniversary
Saturday at 11.00am: Una Breslin Anniversary
Saturday at 730pm: Sean McGuinness Anniversary
Notices
To support everyone who suffered the pain of bereavement during the covid epidemic, on this coming Sunday 14th November the bishops of Ireland will undertake a pilgrimage to the Eucharistic and Marian Shrine of Knock.
The bishops will concelebrate Mass for those who have died in our country during the pandemic and for their families.
At the Mass prayers of thanksgiving will be offered for all those who selflessly sacrificed so much during the pandemic.
The mass will be streamed live on knockshrine.ie and broadcast on RTE News Now (Saorview 21, Sky 578, RTÉ Player).
Ceremonies at Knock Basilica will begin with Rosary at 2.30pm, followed by concelebrated Mass at 3pm
You are invited to join the bishops in prayer on this solemn occasion.
Parish Census
We are hoping to have an up-to-date census of the parish in the month of November and we are depending on members of the parish community to help by volunteering to give out the census cards. The response to our asking for help has been disappointing to date. If you can give an hour or two of your time to help, it would be appreciated.
The Dead
Jackie Breslin, whose funeral took place on Tuesday.
Tommy Gavigan, Altnagapple, whose funeral took place on Friday.
And we remember the anniversaries of:
John Byrne
Seamus Craig
Una Breslin
Sean McGuinness
John and Josephine Breslin, Ardlougher
And we also pray for the deceased members of the Brogan family and the deceased members of the St. Vincent de Paul Society.
May they all rest in the peace of the Lord.