Tonight at the South of the Border Festival
Friday 14th February
The Bard of Ardara
Corner House Bar at 9.00pm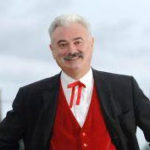 An evening of storytelling, music and craic, the
Bard of Ardara
is presented by
Frank Galligan
. Introducing:
Patsy O'Hagan
(pictured above) the Bard of Armagh and one of the funniest men around, along with
Declan Forde
, another Bard of Armagh who presents a unique storytelling pitch. Both in the company of
Paddy, John Joe and Jimmy
.
Patsy O'Hagan
Patsy O'Hagan, three times winner of the "Bard of Armagh", started writing about 20 years ago "to try and let people see the humour and fun in everyday life". Frank Galligan, who was Chairman of the Judges for almost 20 years in Armagh, says of Patsy: "He could have been a silent movie actor…people laugh before he opens his mouth. He's got a wonderful glint in his eye and can suss an audience like nobody else. A guest on many of my radio programmes over the years, he's a dear friend…who keeps me laughing!"
Declan Forde
Declan Forde writes, illustrates and has performed his original stories, songs and poems at festivals including the South of the Border Festival in Ardara, Charles Macklin School in Donegal, the Fiddlers Green Festival in Rostrevor, the Carlton Summer School in Clogher, the Fiddlestone Festival in Fermanagh, the Ben Kiely Weekend in Tyrone, the Teachers Club, Dublin and the Bard of Armagh, where he was a prizewinner. He is a regular and very popular artist at the Milwaukee Irish Festival – The World's Largest Celebration of Celtic Music & Culture.
Storytelling & Entertainment
Beehive Bar at 10.30pm
Frank Galligan
will acknowledge the massive contribution of
Packie Manus Byrne
to storytelling and entertainment in Ireland, with an all-time great traditional music session featuring the best musicians around, joined by
Declan Forde
and
Patsy O'Hagan
for more fun and stories.
Beginners Tin Whistle Classes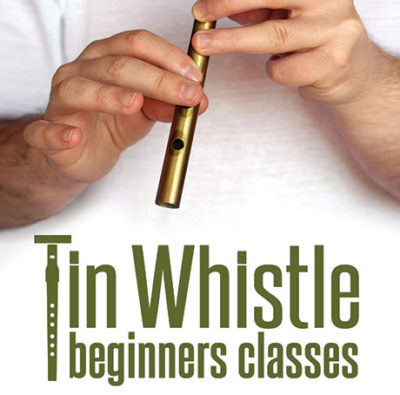 Tin whistle classes for beginners continue every Wednesday afternoon from 2pm to 3pm in The Heritage Centre.Everyone welcome to join at any time. Fee: €5 for each 1 hour lesson.For further information or to book a place contact Colm: 087-3222910.
Men's Shed Art Classes
Art classes continue every Wednesday from 1pm to 4pm in the Men's Shed at Thomas Boyle's (The Greenhouse).Everyone welcome to join in at any time. For more information phone Colm on: 087-3222910
Irish Classes
Irish Language Classes are currently being organised in The Heritage Centre.Anyone interested should phone Colm on: 087-3222910