Highlights of The Warp and Weft of Heritage Weekend
Friday 11th October
Exhibitions on throughout the day at the Heritage Centre Ardara
12:00 – 18:00: Exhibition "From Ireland to Hollywood: Darby O'Gill & the Little People – The World Premiere" & The Wee Paddy McGill Antiquity Collection. Conor Doyle, Lochlann McGill at the Heritage Centre, Ardara.
Official Opening of the Warp & Weft 2019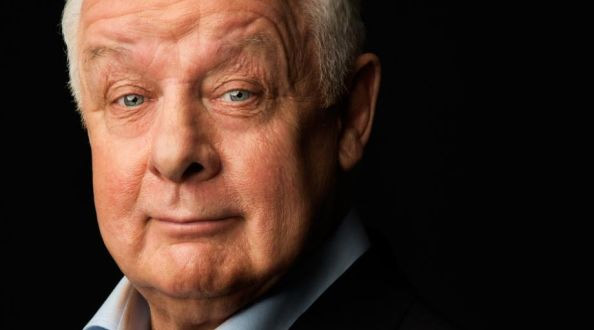 18:30 – 19:00: Official Opening of the Warp & Weft Weekend 2019 Acclaimed Irish playwright, screenwriter, film director and six-time academy award nominee, Jim Sheridan, will officially open the weekend. Dress code: Vintage. Methodist Hall, Ardara.
19:00 – 20:30: Talk "The Story Behind the Story: Wee Paddy McGill, Larry Watkin & Jimmy O'Rourke" Lochlann McGill, Adrienne Watkin, Jack Maguire, Bart Whelan at the Methodist Hall, Ardara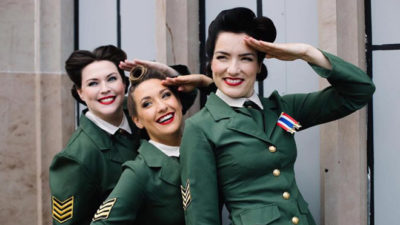 20:30 – close: Evening event "A fine night in 1947" at Nancy's Bar Vintage 1947 party in Nancy's. Live music by The Swingtime Starlets, readings by Carmel McGill, opening of Art Exhibition, post-war gin cocktails and prize for best dressed on the night.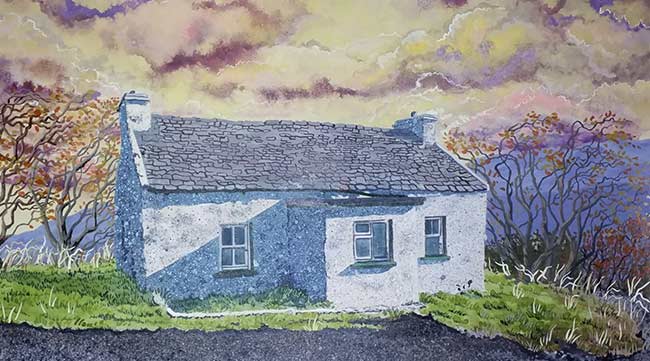 21:00: Art Exhibition "The Wee Wild Folk" Alarnagh Barrett McGinley at Nancy's Bar
Saturday 12th October
Scheduled Talks: 3 sessions covering Folklore, Fact and Fiction at the Methodist Hall, Ardara
09:30 – 10:00: Registration, Tea/Coffee
10:00 – 10:15: Welcome & Introduction GAP Team
Session 1: Myth & folklore: Ireland to Donegal
10:15 – 10:30: Introduction to Session Dr. Breandán Mac Suibhne
10:30 – 11:00: Land, Sea, Sky, Story: Mythologies of Donegal from Past to Present Mary MacKenna
11:00 – 11:30: A Place Apart: the early years of the Irish Folklore Commission in Donegal and Seamus Delargy Dr. Kelly Fitzgerald
11:30 – 12:00: Donegal Fiddle Music, the Filí & Finding your Genius in a Fairy Fort Dr. Caomhín Mac Aoidh
12:00 – 12:15: Q & A with panel Dr. Breandán Mac Suibhne
LUNCH TIME
Session 2: Local folklorists
13:15 – 13:30: Introduction to Session Dr. Breandán Mac Suibhne
13:30 – 14:00: Donegal Folklore Collectors Aisling Ní Churraighín
14:00 – 14:30: 'Bí ag gconaí ag éisteacht' (Be always listening) – Seán Bán Mac Meanman Seamus McElwee
14:30 – 14:45: Q & A with panel Dr. Breandán Mac Suibhne
TEA BREAK
Session 3: Film and faeries
15:00 – 15:15: Introduction to session Professor Ruth Barton
15:15 – 15:45: The Making of Darby O'Gill & the Little People Dr. Brian McManus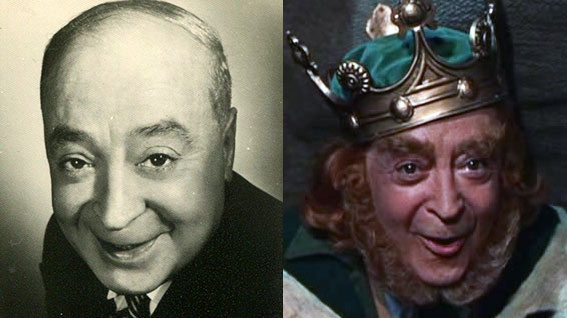 15:45 – 16:15: From the Liberties to Hollywood: How Jimmy O'Dea became "King Brian" Conor Doyle
16:15 – 16:30: Q & A with panel Professor Ruth Barton
16:30 – 16:40: Close GAP Team
Saturday Evening Schedule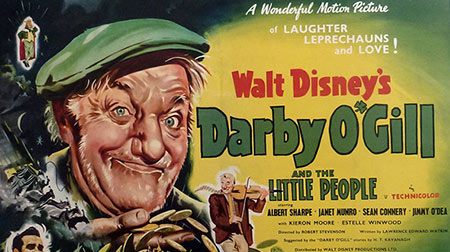 18.00 – 20:00: Film Screening of Darby O'Gill & the Little People The Methodist Hall, Ardara.
20.30 – 22:00: Stories with the Seanchaí with light refreshments served. Must prebook on Saturday morning as space is limited. Keith Corcoran & Bart Whelan at St. Shanaghan House, Ardara
20:00 – close: Traditional Irish Music at the Beehive The Beehive Bar, Ardara.
Sunday 13th October
Field Trip by bus
'Watkin's Finding Ardara: Forts, Fairies, Folklore, Fantasies and Fiddles' Led by Paula Harvey & Brian Lacy Departing from the Nesbitt Arms Hotel at 10.30am (Duration approximately 4 hours)
Opening Event and all screenings of the film are free of charge
Admission:
Weekend Ticket (includes all Saturday Talks and the Sunday Field Trip) Full Price: €25 Concession: €20 For single admission Saturday Talks: 1/2 day: €10 Saturday Talks: Full day: €20 Sunday Field Trip: €10
Contact: 087-9214206 ardaraheritagehistory@gmail.com
---
20 years Gift of Life Celebration Dance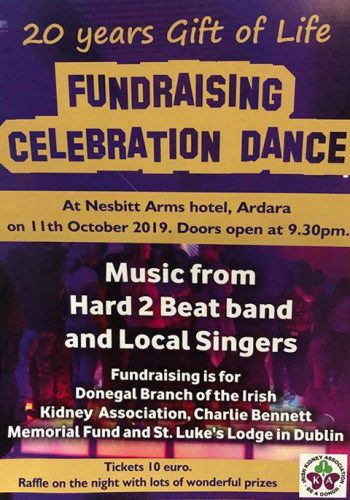 Teresa Keeney from Crumlin is having a 20 Years Celebration Fundraising Dance this
Friday 11th of October in the Nesbitt Arms Hotel
with music by Hard 2 Beat and local singers.The fundraiser is for the Donegal Branch of the
Irish Kidney Association
, the Charlie Bennett Memorial Fund and St. Luke's Cancer Lodge in Dublin.Teresa is 20 years over her liver transplant on this date, and she will be going door to door in the coming weeks.Tickets are €10 and there will be a raffle on the night. This promises to be a great night of entertainment for worthy causes.
Exercise Classes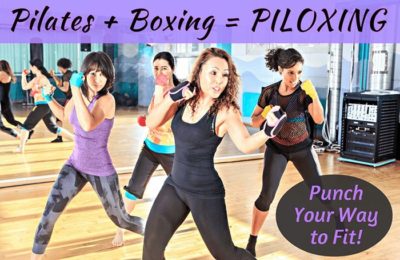 An exercise class called
Piloxing
(shadow boxing, standing pilates and dance) is starting
Wednesday 16th October 6:45 – 7:45pm in The Heritage Centre, Ardara.
6 Weeks Block of Classes: €40
Contact: 086-4073941
Adams & Staats Concert in the Beehive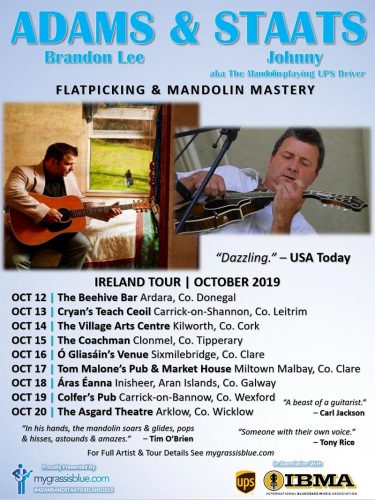 There will be a Concert in the Beehive this
Saturday 12th October
with a performance by a group direct from Nashville called
Adams & Staats
, namely Brandon Lee Adams and Johnny Staats, featuring a combination of flatpicking guitar and mandolin mastery.A gifted, musically agile and versatile duo, Adams & Staats are excited to be coming to Ireland to perform for an Irish audience. The 9-gig nationwide tour, in association with UPS & IBMA, kicks off in The Beehive Bar in Ardara.The Concert begins at 8pm.A night not to be missed!
Official Opening of Ardara Credit Union
The official opening of the Ardara Credit Union takes place this
Saturday 12th October from 3pm to 6pm
. Everyone welcome. Refreshments will be served and loads of prizes on offer.