Notice for Advertisers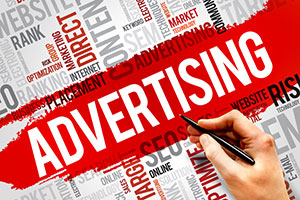 Our Advertising Package now includes promotions several times a year on our News page at no extra charge.
Existing advertisers who wish to promote a sale or event ahead of the Ardara Shopping Spree
should receive an email with more information shortly. Alternatively,
contact us
with details and (optionally) a photo.
Contact Form
or Email:
ardara2017@gmail.com
Anyone who wants to start advertising on Ardara.ie can contact us above or phone Brian: 087 7474775
Families Wanted for School Tour Accommodation
A French company with close local contacts is sending school tours for a period of 5 to 8 days. They run it from February through to May, and would like to do business in the Ardara area. They organise all the activities like coaching in various sports etc themselves. Any family interested would need to have children of school going age to mix with these visitors. Each family can keep up to four students and they pay €20 per child per night and the four can stay in the one room in bunk beds or if there are 4 beds in the one room. If anyone has an interest
contact ardara.ie
or Aoife on 087 1245587. The organisers are visiting Ardara prior to Christmas to confirm all.Also there is a Spanish group who are interested in sending students to Ardara in July. Again, they need children in the family. It will be a three week period and they pay €200 per student per week. If anyone has any interest contact Aoife on 087 1245587
Dawros Bay House Craft Fair Cancelled
The Craft Fair which was to take place tomorrow Saturday 1st December had been cancelled until further notice. Apologies.
Owenea FM Fundraising Dance with Sean McMonagle
Tonight, Friday 30th November, Highlands Hotel Glenties

We may be off air for a few weeks but that doesn't mean we can't still get together!Owenea FM are delighted to welcome you along to our Country Dance, a fabulous hootenanny hooley.
Music by the fantastic Shaun McMonagle.
Come along and meet the presenters and our team and have a great night's craic!
Doors open 9pm – Dance starts 10pm
Admission: €5 on the door
---
See
This week's Community Notices
for the rest of the week's news