Red Squirrels West of Ardara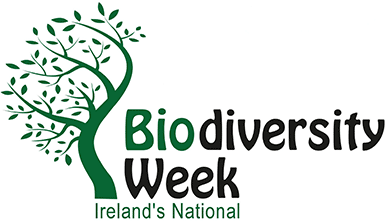 Biodiversity Week
at Sheskinmore Nature Reserve.
Talk and guided walk with Michael Stinson, Ulster Wildlife.
Saturday 25th May 2019 at 12.00 Midday. McGlinchey's Centre, Sandfield, Ardara. Turn off at L7743.Further information: Emer Magee, NPWS,
emer.magee@chg.gov.ie
, 087-6468439.No booking required but spaces are limited.
Flotto Draw – 6th May 2019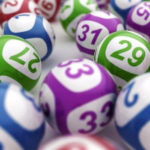 Numbers drawn:
18, 20, 21, 30
The nearest were: Katie Conaghan, Loughros Point and Noel McGhee, Castlefin. Next week's jackpot is €5200.
Kilclooney Country Market at the Summer Lights Festival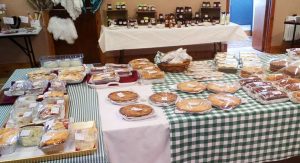 The Kilclooney Country Market, based in Iniskeel Hall Portnoo, is now entering its tenth anniversary and is delighted to be invited to be part of the
Summer Lights Festival
. All the marketeers live locally and revel in being able to bring the best of local produce, whether it be baking or crafts, to its customers.So, whether you want the best bread and a dollop of jam or chutney, a fabulous scenic print, a hand knitted garment, scented soaps, crafty driftwood, slate & paper craft, a greeting card or a new pair of earrings, this market has it covered.Come and check us out in
Mickalene's Bar
, say hello & browse a while
from 11am on Saturday June 1st
. You can
check us out on Facebook
to see our news and where & when to find us over the summer!
Lovin' the Hills
The Ardara Hillwalkers will be hosting a guided hill walk from
Port to Maghera
, one of the most spectacular coastal cliff walks in Europe, on
Saturday June 1st 2019
, as part of the
Summer Lights Festival
weekend.Join Kevin at
9.00am at the Heritage Centre
(bus collection). This is a fantastic walk and takes up to 7 hours.Anyone interested in participating can message the organisers via their
Facebook page
or email
donegalwalkingguide@gmail.com
Good hiking gear, boots, jackets etc. and good level of fitness essential.
Cost: €25 per person.
The full programme of events for the weekend is on our
Summer Lights page
.
New Ideas for the Fight Against Plastic Pollution from Gweebarra Community Group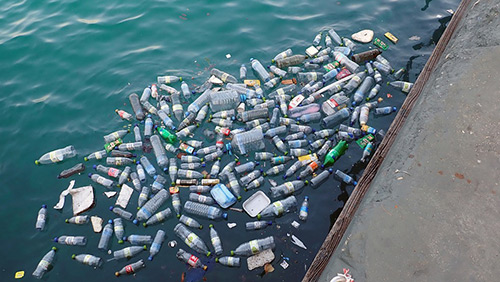 Be aware – reduce – and avoid
Kids get involved in our next project.Last year the Community of Lettermacaward made the first big effort to start a campaign against plastic pollution. Under the headline "Make Waste into Art" the people of Lettermacaward performed a very successful beach cleanup and from the huge load of rubbish collected an artist created a sculpture. This sculpture was erected and unveiled on the green area of Lettermacaward.But the fight against plastic pollution is not a one time event. It must be a continual campaign until this problem is solved or at least under control.It is never too early – but often too late.This year the Gweebarra Community Group have created an ambitious programme to get kids involved in this battle. The programme starts with pupils from the primary schools Meenagowan, Leitir and Doochary. Approximately 50 kids will be involved in a beach day at the end of May with storytelling, exploring the beach, sand sculptures, kites, and an obstacle race. The idea behind it is to kick off the awareness in kids of the dangerous global plastic pollution and the impact for our future.In June the older children (8 to 12 years ) will rehearse for a sketch featuring the plastic pollution of "Mother Earth" and they will create paintings on this theme.Leitir Hall in September is the place for our last planned event of this year. The kids will perform the sketch, and their paintings will be on display and prizes will be awarded to the most creative artists.An experienced speaker will talk about the main issue in our plastic battle – how to avoid plastic completely. He will give examples and present solutions which are already on the market.
Music at the Beehive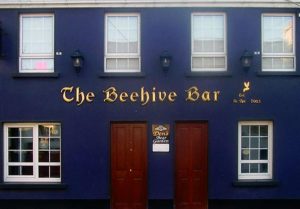 Donna Harkin and Johnny Conan will lead the Big Traditional Session tonight Friday 10th. All musicians singers and dancers welcome.Saturday: Bloodline with Maria McCormack will perform.Sunday at 8pm: Big Music Session with Paddy McMenamin and Joe Meehan
WAOH! Route Project Training Opportunity
Donegal County Council in association with Donegal Tourism CLG are partners on the EU funded WAOH! Route project, which has presented an opportunity for Tourism Businesses in Donegal to take part in free
Training & Knowledge Exchange Sessions the week commencing 20th May 2019 in Donegal.
Do you run a business offering diving or snorkelling experiences, sea kayaking tours, sea safari boat trips, wildlife watching trips, angling boat tours, surfing or other coastal & marine activities? Then this is an opportunity for you to avail of free Training & Knowledge Exchange Sessions delivered in Donegal as part of the
WAOH! Route project
.The WAOH! Route partners will be rolling out
Training & Knowledge Exchange Sessions
specifically geared towards the needs of
Marine Tourism Businesses
in Donegal in May 2019. The in house training day will take place in the
Co-Lab, Letterkenny
on
20th May
and those registered can then choose one of the three field trip training options –
Inishowen on 21st May, Dunfanaghy on 22nd May or Burtonport on 23rd May
. This is an excellent opportunity to take part in a
shared learning experience and free workshop!
Learn fun facts about Ocean Literacy to enhance tours, learn how to deliver a great Eco-briefing to your customers and position your business as a world-class, responsible tourism operator.Participants will receive a free copy of the WAOH! Route's Toolkit for Responsible Tourism Operators & Tour Guides. Led by team members of
SUBMON
, the
World Cetacean Alliance
and
Travelecoology
, these sessions are geared at stepping up the environmental know-how and capacity of Tourism Businesses and Tour Guides offering a variety of Marine Tourism Experiences along the WAOH! Route. If you are interested in attending, please
register in advance
and more details will be sent to you.During these sessions, you and your Team will:
Learn fun facts about the Ocean to enhance tours.
Get tips on delivering a great eco-briefing to customers.
Receive a free, hard-copy of the WAOH! Route's Toolkit for Responsible Tourism Operators & Tour Guides – this includes really useful guides and worksheets that you can give to your customers to enhance their experience.
Be recognized as a WAOH! Route' s world-class, responsible tourism operator, gaining access to free promotion opportunities in international tourism fairs & events and to including your activities as part of the offering of the Route's transnational tourism products.
The general 'draft' program structure of these sessions is available here.
Places are limited, so it is important to register if you wish to attend. If you have already registered, no further action is necessary. This opportunity is open to management and staff at all levels. If you are interested in taking part, please click on the link below to register. E-mail Joy Harron on
joyharron@donegalcoco.ie
if you have any queries in relation to this opportunity.
Register Your Interest in Attending