Ardara St. Patrick's Day Parade
The Ardara Parade is on Sunday March 18th, and we have a large number of bands coming, but we need local floats. We are asking all business people to try and get a float in the parade to make this another special event. This year the Parade celebrates 33 years so a special parade is planned with loads of fun and laughter. Contact Margaret: 087 2023033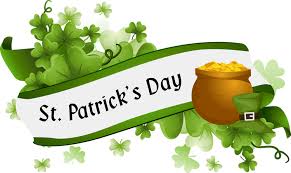 Litter Clean Up
With the advent of spring, we are noticing the approach roads are exposing a lot of litter. John Cassidy does a wonderful job on a daily basis lifting litter within the speed limit zone, but there are pockets of litter on the roads in the countryside, so it would be a wonderful community spirit if people would spend a little time collecting litter in those areas. If everyone did a little, the situation would be such a benefit to our parish.

World War 1 Commemorative Event
It has been proposed to host a commemorative event to honour those from Ardara, Downstrands, and Glenties who participated in World War 1. If you have any information about a family member / neighbour, or any memorabilia from this time, please contact any of the following people: Conor: 087-7852520, Conal: 087-9707887, or Mary: 086-3540928. More details to follow in the coming weeks.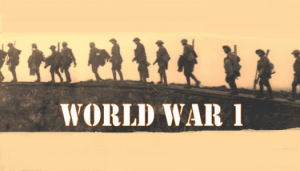 Congratulations
Congratulations to Miss Finnerty and the boys from St. Mary's National School, on their achievement in the Garda Quiz County Final held in the Mount Errigal on Thursday 8th March. Fantastic result, and well done to Daniel, Michael Peter, Ronan and Dylan.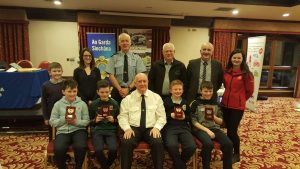 Please take a moment:
Please take a moment to fill out the following short survey, which has been designed to help us gather relevant information on what makes your stay with us here in Ardara special and fulfilling. We appreciate your support as we continue to grow and improve on these services, and your feedback is very important to us as a way to meet your future needs. We look forward to seeing you all back with us again soon. Please click on the following link to open the survey:
https://www.surveymonkey.com/r/Y2Y2DX2
~ ~ ~
Cover Photo of Assaranca Waterfall taken by local Photographer Mark Sheen.
~ ~ ~