Tír Chonaill Stone Festival
The Tír Chonaill Stone Festival takes place in Ardara this year for the first time. The popular heritage festival will take place between
Thursday June 13th and Sunday June 16th.
This growing heritage event is based around the stone crafts of ancient Ireland.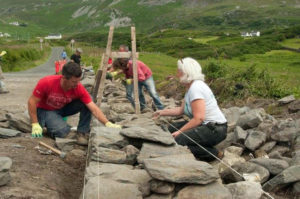 Attendees of the festival will learn from top craftspeople at workshops on how to build a dry stone wall, or how to carve in stone. As well as workshops there will also be other events including talks, music and tours which will complete this unique cultural experience.The festival is open to anyone and caters for all levels.Further details and events listing will soon be available on the
Tir Chonaill Stone Festival page
. To find out more or to book a space call Louise on 087 322 3965 or email
info@dswai.ie
Congratulations to Bernie McHugh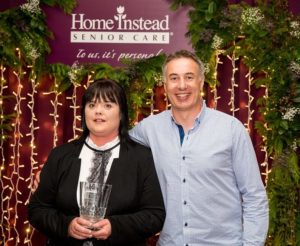 The Congratulations of the community goes to Bernie McHugh, Glengesh on being selected as Regional Winner for Ulster at the Home Instead Senior Care Giver of the Year Awards 2019 which took place at the Royal Marine Hotel in Dublin.She received the award for the consistently high quality of senior care services she delivers to local Communities in Donegal.
Congratulations to Tanya Stanley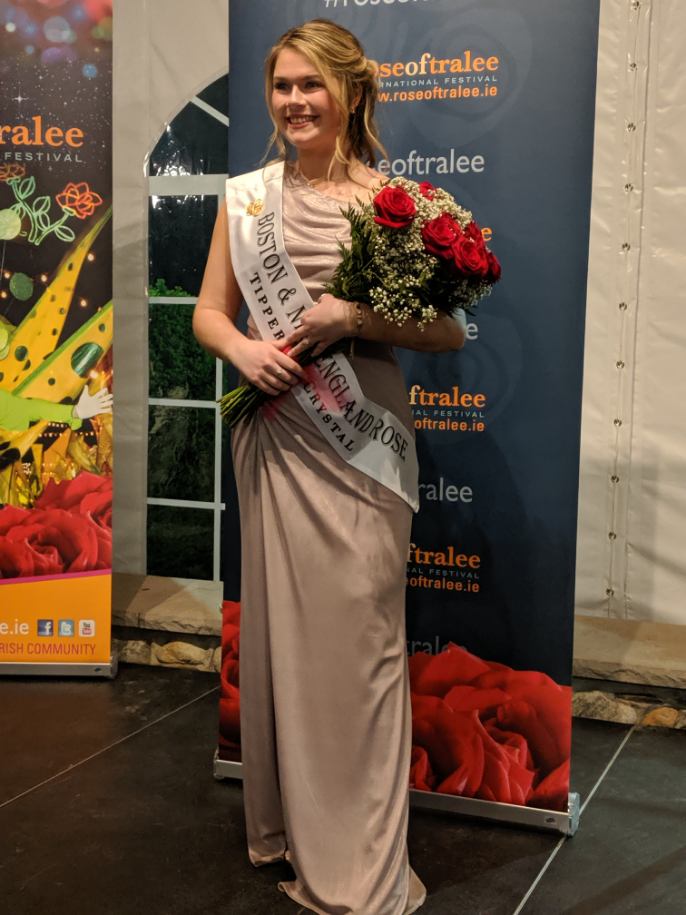 The Congratulations of the community goes to Tanya Stanley who won the Boston & New England Rose of Tralee. She will represent Boston at the
Rose of Tralee International Festival
in August.Tanya has big Ardara connections as her mum is Teresa Stanley (née O Rourke) of the Wood Road and a sister of Paddy O Rourke.We wish her well in Tralee in August and look forward to having her in Ardara for a visit.
Farewell Night for an Outstanding Ardara Man
There will be a special Farewell Night for our retiring Councillor Terence Slowey on
Friday 7th June in the Nesbitt Arms Hotel
. Terence was a great servant to the community of Ardara and made a huge contribution to the community over the past 18 years as the Councillor for the area.We hope everyone comes out on the night to give Terence an appropriate farewell. Many of the various community groups and organisations that Terence was associated with are expected to attend and a presentation will be made to Terence on the night.Doors open at 10pm and we hope that Ardara does what it's good at and supports this special night.
Community Health Facilitator
The Community Health Facilitator will be in attendance in
St. Shanaghan House
on
Wednesday 5th June from 10am to 2pm
. This is a confidential and free Health & Well-being service.For an appointment or more information contact
087-1621161.
GAA Flotto Results Mon 27th May
The numbers drawn were
6, 10, 23 and 27
and the nearest were Ann McHugh, Glengesh and John Boyle, Kentucky.
Ardara GAA 10 Week Draw
The Ardara GAA Club are organising a 10 week club development draw with €25,000 in prize money and tickets being sold for €100.00. This is for future facilities at the club. There will be 10 draws with weekly prizes of €1000.00, €500.00, €400.00, €300.00, €200.00 and €100.00. There will be a special draw for anyone who fully pays up the €100.00 in advance. Sellers will be going door to door in the Parish in the coming weeks. The first draw is on Sunday 9th June, 2019. Tickets can also be purchased in Diver's Newsagents and online.
Good Luck
Good luck to all those from the community who will begin their Junior and Leaving Cert Exams this week.
Anniversary Masses
For those viewing on the
Church of the Holy Family webcam
Wednesday 7.30pm – Anniversaries of John & Ethna McCabe Friday 7.30pm – Anniversary of John Devenney Saturday 11.00 am – Anniversary of Francis Campbell Saturday 7.30pm Anniversary of Peter and Angela Gallagher
ARDARA WEATHER