Comedy Play "Don't tell the Wife"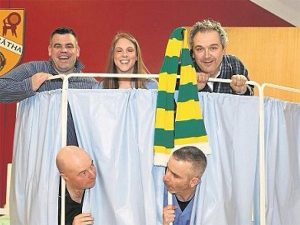 After last year's very successful comedy play "Stop it Nurse", it's all systems go with another comedy play
"Don't tell the Wife"
which is taking place this weekend.It involves all characters from the Ardara and Portnoo areas, mostly all of last year's, but with some new additional cast members. It is extremely funny and will give you loads of laughs. The play will be staged this
Friday 1st, Saturday 2nd and

Sun 3rd February

at 8pm in the GAA Clubhouse.
Tickets are priced at €10 and are on sale in Diver's and Darnell's for each night of the Show.
Donegal Sports Stars Awards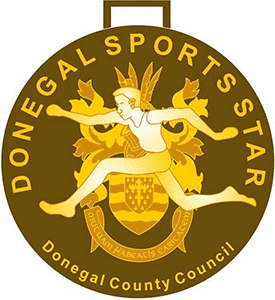 Congratulations to the three winners from the area in the Donegal Sports Star Awards
Shaun Gavigan (Ardara & Downstrands Gun Club)
Ronan Whyte (North West Snooker Club)
Patrick Boomer (Loughros Point Rowing Club)
Well done to them all!
Crannógbuí N.S.
Any person wishing to enrol their child in Crannógbuí School for September 2019 can collect an application to enrol form from the school (telephone 074 95 41002).Further information on the school may be obtained by logging on to the school website at
www.crannogbui.scoilnet.ie
The Mobile Bank
Due to the ongoing roadworks on the Town Street, the Mobile Bank will now be available in the
Town Car Park
every
Monday 10.00am till 1pm
and on
Wednesday 10.30am till 1pm
until the street works are completed.
Jiving Classes
Jiving Classes continue in the
Heritage Centre every Tuesday night at 8.30pm
. Open to all age groups and everyone welcome.
Line Dancing and Zumba Classes
Beginners Only Line Dancing classes every Thursday in the Heritage Center 7pm – 8pm.Also Zumba Fitness every Tuesday in the Heritage Center at 7pm.
Zumba & Line Dance Facebook Page
For more information call Bridget on 087 9130558.
Library in the Community Centre
The Library in the Community Centre is closing. There is a great selection of books available for anyone who wishes to collect any of them. The Centre is open Mon to Fri 9am to 1pm. Contact Noreen 087 9502266
Loughros Point Rowing Club
The Loughros Point Rowing Club will hold their annual Dinner and Dance in the Nesbitt Arms Hotel on this Saturday 2nd February.
Eve Curran Community Banker
Eve Curran, Community Banker is available at Shanaghan House to support you with your financial wellbeing and capability. With lots of useful information and tools to help manage your money.
Planning for the future
Home buying/building/switching
Daily banking
24 hour banking
Free one-to-one personal review
Fraud & Scam support
Budgeting your money
Saving and investing
Insurance
Borrowing
Dealing with debt
Planning for later life
Community talks and events
Please note: the drop in service will operate the following hours:Tuesday 29th January 3 – 5pm Tuesday 5th February 5 – 7pm Tuesday 19th February 5 – 7pm Tuesday 5th March 5 – 7pm Tuesday 19th March 5 -7pm Tuesday 2nd April 5 -7pmDrop in service requires no appointment, just call in we'd love to see you!Eve Curran 087 1926529
eve.c.curran@ulsterbank.com
)
Art Classes
Art Classes take place in the Heritage Centre every Friday night from 7pm to 9pm.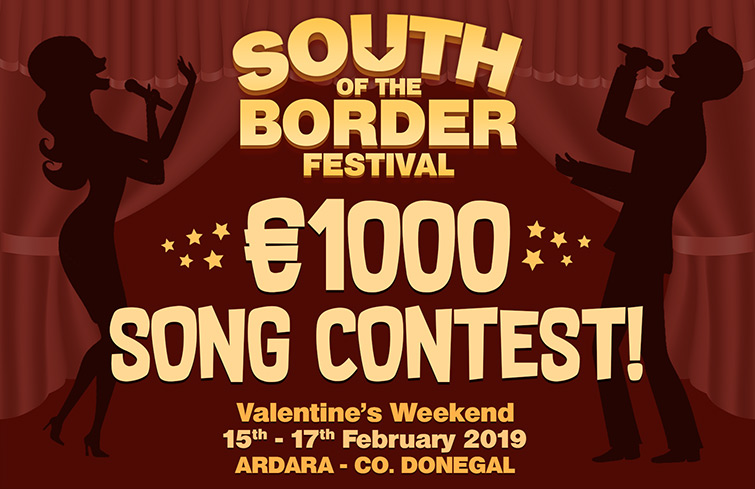 South of the Border Festival €1000 Song Contest
Last year saw the inaugural
Jimmy Kennedy Song Contest
in Ardara. Jimmy Kennedy, who wrote classics like "South of the Border"and "Red Sails in the Sunset", had ancestry in Ardara hence the idea for this Song Contest. Last year
Bri Carr
won the Contest with her beautiful original "Yesterday".Entries are now being taken for this year's Contest which takes place from Friday 15th to Sunday 17th February 2019, as part of the "South of the Border" Festival.
Entries will be taken up to and including the 9th February 2019.For entry form and further details see our South of the Border Festival page.
Tune in to Monday Night Sessions on Highland Radio 11th February to hear Bri Carr's winning song from 2018 'Yesterday' and Stephen McCahill announcing this year's finalists.
ARDARA WEATHER