"Cup of Tae" Festival

The "Cup of Tae" Festival takes place this bank holiday weekend and looks set to be a huge weekend with a great influx of tourists expected.
There will be a variety of music, sessions, concerts etc. on offer over the weekend, and there will be free Irish music in all the pubs in Town.Check out
www.cupoftaefestival.com
for all the weekend's details. Some of the highlights are listed below.
All Star Opening Concert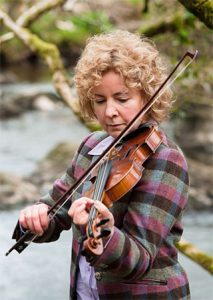 The All Star Opening Concert takes place on
Friday night 3rd May in the Nesbitt Arms Hotel
with doors opening at 8pm. This Concert will honour popular musician fiddle player
Brid Harper
.Tickets are limited so please come early.
Heritage Centre Sat 4th at 1pm
A group of young musicians from Co. Down will perform and they will be joined by Caitríona Lagan and local fiddle player Michael O'Rourke.
Open Air Recitals
There will be Open Air Recitals with musicians from Co. Down and friends from Canada as well as All Ireland Champion Caitríona Lagan on both
Saturday and Sunday at 3pm
. A great afternoon of entertainment.
Schools of Music
This year the "Cup of Tae" Schools of Music have top tutor Brid Harper as the guest of honour, and she will also lead the Master class. She will be joined by popular musician and teacher Teresa Kavanagh and Donna Harkin. This is one of the most popular Schools of Music in the country.The Schools are on both
Saturday and Sunday from 10.00am to 12.30pm and 2.00pm to 4.00pm
each day. For more details contact Imelda on 086-3895001.
Songs & Stories
James Keeney will host an evening of Songs and Stories in the
Heritage Centre on Saturday evening at 8pm
to particularly acknowledge Packie Manus Byrne. Come early to avoid disappointment.
Greg Blake in the Beehive Bar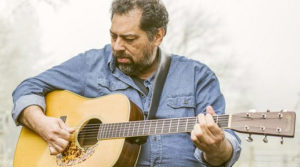 World famous musician Greg Blake will be performing in the
Beehive Bar on Saturday evening at 9pm
.He will be joined by CCE Ards Group from Co. Down.
Singing and Guitar Classes with Acclaimed Musician Greg Blake
Globally renowned musician Greg Blake will host a School of Music in singing and guitar accompaniment in the
Beehive on Sunday 5th May from 11am to 4pm
. This is an amazing chance to be taught by the world's best.
John "The Tae" Finale Concert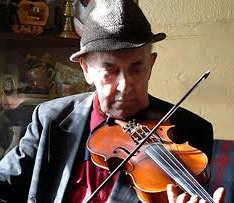 The John "The Tae" Finale Concert will take place in the
Heritage Centre on Sunday evening at 8pm
. A host of top musicians will perform at this Concert in honour of the late John "The Tae" Gallagher.A night not to be missed so come early to avoid disappointment. Visit the
Cup of Tae Festival page
for the full programme of events, and keep up to date on the
Cup of Tae website
.
Ardara GAA 10 Week Draw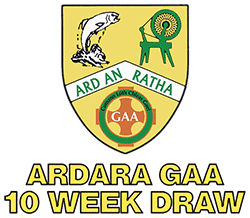 The Ardara GAA Club are organising a 10 week club development draw with €25,000 in prize money and tickets being sold for €100. This is for future facilities at the club.There will be 10 draws with weekly prizes of €1000, €500, €400, €300, €200 and €100. There will be a special draw for anyone who fully pays up the €100 in advance.Sellers will be going door to door in the Parish in the coming weeks. The first draw is on Sunday 9th June, 2019.
Lovin' the Hills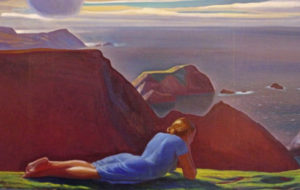 The organisers of the Ardara Walking Festival will be hosting a guided hill walk from
Port to Maghera
, one of the most spectacular coastal cliff walks in Europe, on
June 1st 2019
.Visit their
Facebook page
for more information.Anyone interested in participating can message them via their Facebook page or email
donegalwalkingguide@gmail.com
Parkrun/Walk on Narin Beach
Parkrun
organise free weekly 5km timed walks/runs around the world. They are open to everyone and are safe and easy to take part in.
Narin Beach Parkrun/walk 5k will take place every Saturday at 9.30am starting in May
. All runners/walkers welcome.Participants required and volunteers wanted.Please contact Sheila on +447557374432 or email
sheilagc@hotmail.co.uk
Out and About Art Workshop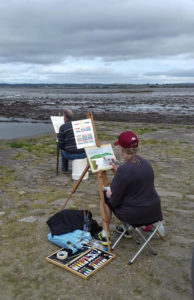 The Ardara Out and About Painters Group will meet once a fortnight at the Heritage Centre on Sundays at 11am, with the next outing taking place on
Sunday 12th May
.Tutors are Aidan McCole and Colm Sweeney.Visit the
Ardara Artists Group Facebook Page
For more information or to take part contact Aidan on 085-7857199 or Colm on 087-3222910
Tidy Towns
Ardara has once again entered the Tidy Towns competition and we need a great effort from everyone in helping make our town look good.
It would be so important if owners of property in the town painted the outside of their premises. It would be very much appreciated and would make a huge difference.
Advertising with Ardara.ie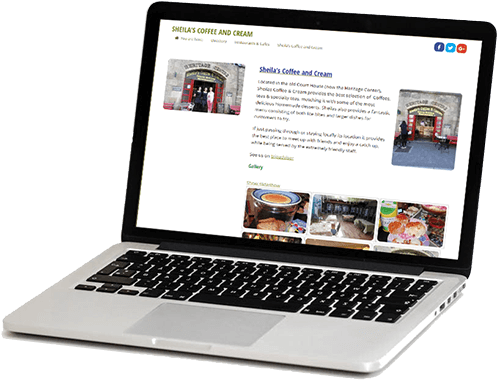 If you would like to advertise with us for the upcoming year, from
1st of May 2019 until April 30th 2020
, you can contact Brian on 087-7474775.
At a cost of just €50, all adverts include:
A story or background of your business.
Custom layout.
Contact details, business hours.
Map/Directions to the business.
Gallery of photos or videos of your business.
Included in "Selected Listings" section on our front page and "About Ardara" page – linking to your page.
Direct links to your social media pages.
Facebook & Twitter sharing buttons.
Full review before posting.
Phone Brian on 087-7474775 or get in touch via our Contact Page.
Sympathy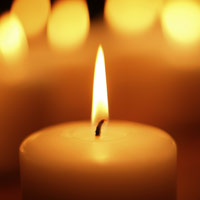 The sympathy of the Community this week goes to:Brid Herron on the death of her brother John O'Gara whose funeral took place in Gorey recently.The family of Bridie McGill (wife of the late John McGill, formerly of Aighe) who died in Philadelphia during the week.
Anniversary Masses
For those viewing on the
Church of the Holy Family webcam
Wed 1st May 7.30pm – Alan McHugh Thurs 2nd May 10.00am – Mary Brennan Fri 3rd May 7.30pm – Brigid Gavigan Sat 4th May 11.00am – Conal Gildea Sat 4th May 7.30pm – John & Kitty Watters
ARDARA WEATHER