The Warp and Weft of Heritage Weekend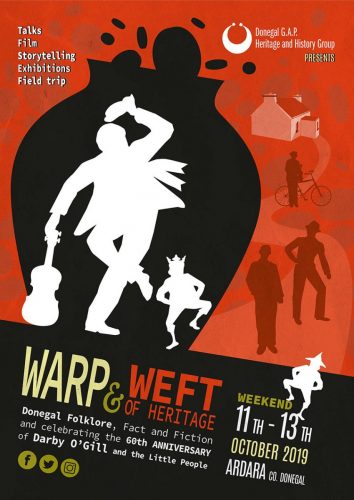 Taking place from
Friday 11th to Sunday 13th October
, this year's Warp and Weft of Heritage weekend celebrates the rich cultural history and folklore of Donegal, and how it provided the spark of inspiration to Disney screenwriter Lawrence Edward Watkin, who adapted literary fairy tales as the basis for the screenplay "Darby O'Gill and the Little People".The weekend of talks and activities will delve into the story behind the film and explore the fact, fiction and folklore, Watkin's visit to Ardara in 1947 and the film's premiere in 1959.Visit our
Warp and Weft of Heritage page
for this year's packed programme of events including talks, film screening, storytelling, exhibitions, and a fascinating field trip.
The Flu Vaccination Clinic
The Flu Vaccination Clinic will be held at the Doctors Surgery, Ardara on this Thursday 3rd October from 3 to 5pm.Please telephone 074 9541134 to book an appointment.
Owenea FM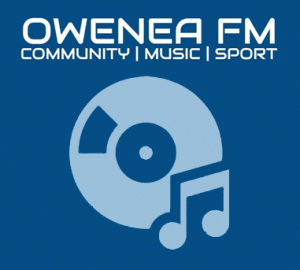 Owenea FM, the Ardara based community radio station, is staging its annual
Fundraising Dance Evening
on
Halloween Night Thursday October 31st
.This popular evening of music and dance is being held at the Nesbitt Arms Hotel, Ardara.Doors open at 9pm and tickets, available from presenters, are just €5 each.
20 years Gift of Life Celebration Dance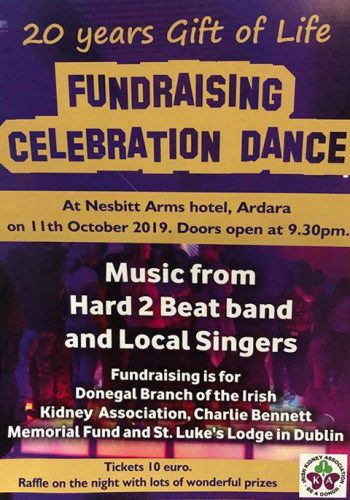 Teresa Keeney from Crumlin is having a 20 Years Celebration Fundraising Dance on the
11th of October in the Nesbitt Arms Hotel
with music by Hard 2 Beat and local singers.The fundraiser is for the Donegal Branch of the
Irish Kidney Association
, the Charlie Bennett Memorial Fund and St. Luke's Cancer Lodge in Dublin.Teresa is 20 years over her liver transplant on this date, and she will be going door to door in the coming weeks.Tickets are €10 and there will be a raffle on the night. This promises to be a great night of entertainment for worthy causes.
Dúchas Calling

A number of excellent Articles have been submitted for the Christmas edition of Dúchas.We encourage anyone with an article to submit it now.Articles can be sent by email to
glenardfish@gmail.com
or left in Diver's Newsagents for collection.
Art Classes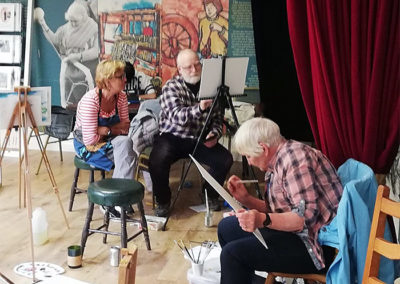 An 8-week Beginners' Course in Mixed Media.
Starting
Friday 4th October 2019 at 7pm
and continuing every Friday in the Heritage Centre.Cost: €40 per person.For more information or to book a place contact Colm: 087-3222910
Flotto Results
The Flotto Results on Monday 23rd September, were:
11
,
25
,
26
and
27
and the nearest were Nicola Gallagher, Edergole and Margaret Boyle, Kentucky.
Anniversary Masses
For those viewing on the
Church of the Holy Family webcam
Wednesday at 7.30pm
– Anniversary of Alice O Brien
Thursday at 10.00am
– Anniversary of Phelim McGill
Friday at 10.00am
– Anniversary of Paddy Given
Friday at 7.30pm
– Anniversary of Packie Breslin
Saturday at 11.00am
– Anniversary of John B McConnell & deceased members of the McConnell family
Sympathy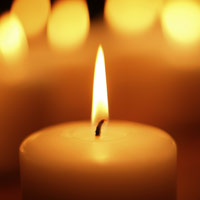 The sympathy of the Community this week goes to Ann Byrne, Ard Conal on the death of her sister Sadie Gallagher in Dungloe last week.
ARDARA WEATHER