The Chiropodist
The Chiropodist will be in St. Shanaghan House this coming Tuesday 17th January.
Carers Support Group
Carers Support Group meets in Killybegs Hospital Day Centre on Monday, 16th January, a 7.30 p.m. Contact Eileen – Tir Boghaine 9733111.
A Language Workshop
A Language planning information and training workshop for the local community on Saturday, 21st January from 11.00 a.m. – 1.00 p.m. in Oifig an Lar Chomhairle, Malainn Mhoir. If you are interested in assisting in a door to door survey on the state of the Irish Language in the area, this session is for you.
Letterkenny Institute of Technology
Letterkenny Institute of Technology is holding an Information Evening for prospective students on Thursday, 19th January from 5.00 p.m. – 8.00 p.m. in the Letterkenny and Killybegs Campus. For a full schedule of information series, see http://www.lyit.ie/openevening
Set Dancing
Beginners class in two hand and set dancing every Monday night at 7.30 p.m. in the Heritage Centre, followed by the usual class from 8.30 p.m. – 10.30 p.m. with Clement Gallagher.
Zumba
Zumba Fitness / Zumba Gold Line Dancing in the Heritage Centre. Contact 087 9130558.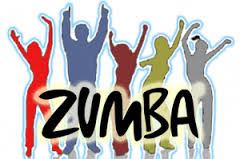 ~~~~~~~~~~~~~~~~~~~~~~~~~