Tír Chonaill Stone Festival
The Tír Chonaill Stone Festival takes place in Ardara this year from
Thursday June 13th to Sunday June 16th.
This is a fun, hands-on event packed with community spirit, featuring:• Dry Stone Walling Workshops • Stone Carving • Art Drawing • Talks • Music • Heritage Tour
Visit our festival page for more information.
Farewell Function for Retiring Councillor Terence Slowey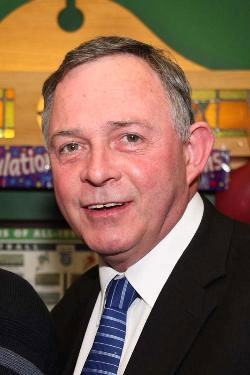 A special farewell function took place in the Nesbitt Arms Hotel on Friday 7th June. A large cross section of the communities of Ardara, Glenties and Downstrands turned out for a thank you and farewell function for retiring Councillor Terence Slowey.Music on the night was provided by "Hard 2 beat" and MC for the evening was Conal Shovlin. Conal spoke eloquently and sincerely about the Slowey family from the significance of Benny in the Tullycleave area and also about the huge family losses in Pat, Gerard and Margaret Slowey.A lot of presentations were made on the night:John Couzins spoke about the great help Terence was to the Tidy Town Committees in Ardara and made a presentation.Patsy Harkin on behalf of Downstrands community and the Dolmen Centre thanked him for all his help.David Kelly representing the wonderful Childcare facility said Terences help was critical for the success of the Centre here in Ardara.On behalf of the GAA James McHugh cited all the help given by Terence in getting funding for the Capital Sports Grants which is why the GAA has such a wonderful facility at Pearse Memorial Park today and he made a presentation to Terence.James McBrearty on behalf of the Ladies GAA said Terence always gave them help particularly in the early stages of getting ladies football recognised and he made a presentation on behalf of the Ladies Board.Paula Keeney gave a superb speech on behalf of the people of Glenties highlighting the many things that were achieved by Terence for Glenties.Michael Molloy on behalf of the Show Society and the Men's Shed made a presentation to Terence and thanked him for all his work.Paula Harvey on behalf of the GAP Historical Group thanked Terence for all he has done for them and made a presentation to him.Councillor Michael McCafferty was warmly welcomed to the function and thanked Terence for all his work in this area.Councillor Anthony Molloy also praised all the great work of Terence and knows he has a hard act to follow.John McBrearty on behalf of Owenea FM said the help of Terence was key to ensuring the Radio stayed afloat in difficult times and made a lovely presentation designed by Leonard Breslin at his factory unit in the old Parish Hall.Breda Boyle was unable to attend on behalf of the Ardara Care of the Aged and apologised.Former Councillor John Boyle spoke of his many days in the Council with Terence Slowey and how well they worked to together.Stephen McCahill spoke on behalf of the community of Ardara and highlighted the many great projects and works carried out by Terence and in particular the work on the lighting at Kentucky and asked the present councillors to move a motion that the lighting be named as a mark of appreciation of Terence's work on this project.Eddie Doherty made a presentation of a hand woven jacket to Terence on behalf of the community.Terence replied by sincerely thanking all for coming out, and his family for all the help in good and bad times. He mentioned some of the projects that he was glad to have seen completed and he wished the new Councillors all the best and hoped to now be fit to do some things he never had time to do.Thank you Terence Slowey.
Parkrun/Walk on Narin Beach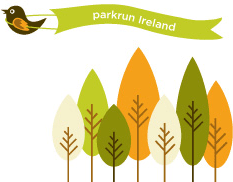 Narin Beach Parkrun/walk 5k will take place on Narin Strand starting Saturday June 22nd at 9.30am and every Saturday thereafter
. All runners/walkers welcome.
Parkrun
organise free weekly 5km timed walks/runs around the world. They are open to everyone and are safe and easy to take part in.Visit the
Narin Beach page at parkrun.ie
for more information.
Ardara GAA 10 Week Draw
The first draw in the Ardara GAA Development Draw took place last Sunday. The winners were:
1st prize €1000 – Ticket No 412 Sean McLoughlin, Clogher, Portnoo
2nd Prize €500 – Ticket No 628 Josie Gallagher, Glengesh, Ardara
3rd Prize – €400 – Ticket No 504 Nuala Harkin, Rosbeg, Portnoo
4th Prize €300 – Ticket No 185 Ailbhe, Ryan & Eabha McCabe, Edergole, Ardara
5th Prize €200 – Ticket No 521 Pauric & Sharon McNelis, Cloughboy, Ardara
6th Prize €100 – Ticket No 596 John Breslin, Teague's Bar, Ardara
GAA Flotto Results 4th June
The numbers drawn were 2, 7, 16 and 18 and the nearest were Mairtin O Faolain, Port Nua and Aidan Doherty, Meentullynagarn, Killybegs.
Gweebarra Community Group – New Ideas Against Plastic Pollution
The fight against plastic pollution is not a one time event. It must be a continual campaign until this problem is solved or at least under control.This year the Gweebarra Community Group has created an ambitious program to get kids involved in this battle.The program started with pupils from the primary schools of Meenagowan, Leitir and Doochary. Over 30 kids aged 4 to 7 were involved in a Beach Day on the 5th of June. Unfortunately the horrible weather on this day forced us to transfer the event to the Leitir Hall.The idea behind all the activities on this day is to make the kids aware of the plastic pollution and how to avoid plastic.
Clover's Revenge in Nancy's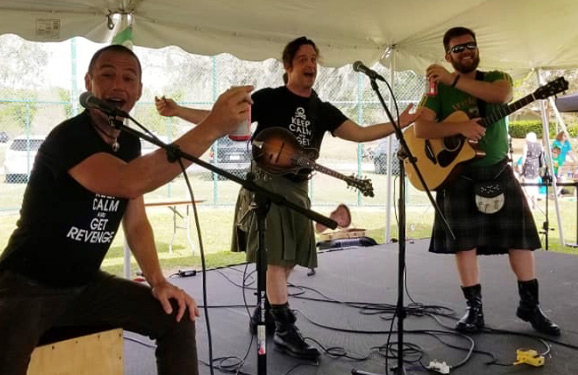 Come on down to
Nancy's Bar tonight Tuesday 11th June
for something different as
Clover's Revenge
will be performing as part of their 'Will We Ever Make It Home Tour'.Clover's Revenge are an Irish band from Florida with a punk rock soul, playing what they like to call "Irish Speed Folk", a hard driving style that takes its influence from The Dropkick Murphys and Flogging Molly, but utilizes acoustic instruments so they can still play traditional Irish tunes with subtlety and complexity.Sure to be a great night!
Guided Nature Walk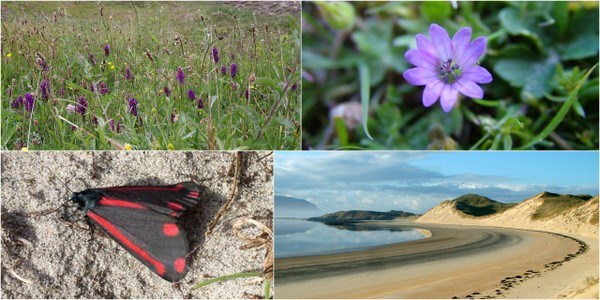 There will be a guided nature walk at
Sheskinmore, Rosbeg
on
Saturday June 22nd at 11.00am
. Duration will be about 4 hours. Meet at Tramore Beach Car Park (Follow L7713 – off the Ardara to Portnoo Road). A leisurely looped walk through this network of wetland, heath, machair and dunes. Guide: Ralph Sheppard. Everyone welcome – Free. Suitable for all age groups. Bring food and beverage. No dogs except guide dogs please.
Anniversary Masses
For those viewing on the
Church of the Holy Family webcam
Wednesday 7.30pm – Deceased members of the McGill Family, MeentashaskFriday 7.30pm – Anniversaries of Teague & May GallagherSaturday 11.00am – Anniversaries of Patrick & Mary CunninghamSaturday 7.30pm – Anniversary of John Gildea
Sympathy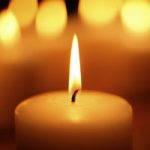 The sympathy of the community this week goes to the Maguire family Carrickacleave on the death of Peter whose funeral took place on Monday last.
ARDARA WEATHER