Chernobyl Appeal
Siobhan Mc Nelis from Portnoo is looking for your help for her 28th annual Charity Appeal.Items required are; good quality children's and adults' clothing, shoes (no high heels), bed linen, towels, adult and children's nappies, soft toys (no battery operated as they won't get past customs), toiletries, crutches, walking aids, and wheelchairs.Your help would be greatly appreciated. You can leave items at Siobhan's house at Loughfad, Portnoo – Eircode F94 A2T7. Contact 087-7463659.Thanking you all in advance.
Beginners Only Line Dancing Classes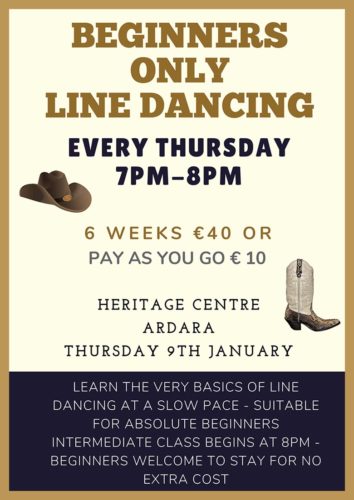 Starting Thursday 9th January 2020 and every Thursday from 7pm to 8pm in The Heritage Centre, ArdaraLearn the very basics of line dancing at a slow pace. Suitable for absolute beginners.Intermediate class begins at 8pm and beginners are welcome to stay at no extra cost.6 weeks €40 Pay as you go €10Join Bridget for Line & Laughter on Thursdays!Contact: 087-9130558
bridgetrobins@hotmail.com
Well Done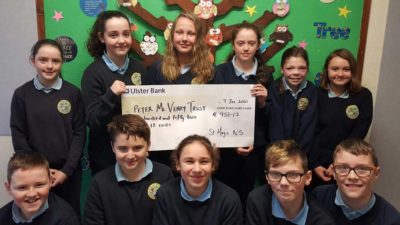 Well done to the children of St. Mary's National School on their fundraising effort for The Fr. Peter McVerry Trust.A total of €952.12 was raised at their Carol Singing and Cake Sale on December 22nd.Thank you to everyone who supported the event.Pictured are 6th Class getting ready to lodge the amount.
Ardara Community Development
Ardara Community Development have 2 Positions Available: 1 General Worker and 1 Administrator. For more information and to apply contact Ardara Community Development on: 074-9537373 or contact the supervisor on: 086-6068751
Country & Western Weekend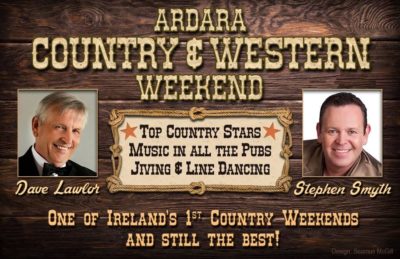 The Ardara Country & Western Weekend takes place from Friday 24th to Sunday 26th January 2020.This year's headline acts are Stephen Smyth and Dave Lawlor. There will be music in all the pubs over the weekend as well as Jiving and Line Dancing Classes.The programme can be viewed on our
Country and Western Weekend page
.
B.O.A.T.S. Pop-up Restaurant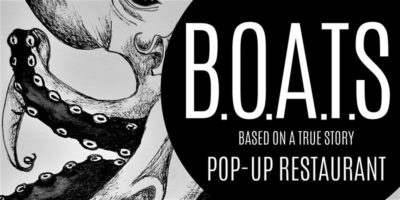 Alan & Geoff are at it again!B.O.A.T.S (Based On A True Story) Pop-up Restaurant is coming Friday 17th January from 7pm.Ticket for €48.90 includes welcome drink, starter, main course, dessert, three drinks during service and transit to pop-up location.Meet us at home in Nancy's Bar and we'll take you for a great night out to cure the January blues.Delighted to be supported by the Sliabh Liag Distillers. Now you know the drinks offering will be as good as our dinner menu!There will be a Quiz & Raffle afterwards with proceeds going towards the Australian Bushfires Appeal.Tickets available on
Eventbrite
or @b.o.a.t.s.popup over on Insta.
Talent Night in the Nesbitt Arms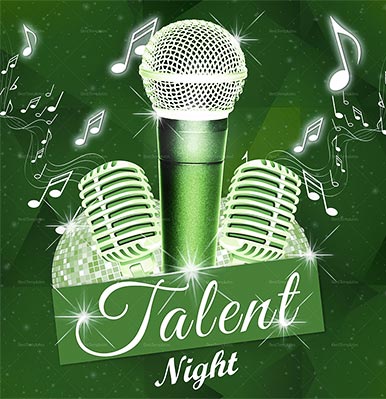 There will be a Talent Night on the 8th February in aid of Donegal Mountain Rescue.All Musicians, Dancers, Singers etc. are welcome.€10 a ticket for those attending.More information to follow. It is promising to be a great night so far.
Sheila's Coffee & Cream
Sheila's Coffee & Cream reopens Wednesday 8th January from 10am with some of their old favourites and maybe even something new on the menu. They will still be serving the best coffees and home-baked treats – no need to change things that aren't broken!
Nancy's Pub Quiz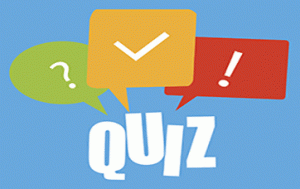 Nancy's Pub Quiz Returns Thursday night 16th January. Pop in to Nancy's Bar to get your name down as quizmaster, and raise funds for your chosen charity or school.Quizmaster on Thursday 16th is Charlie, and proceeds are in aid of the Woodhill Resource Centre.
Anniversary Masses
For those viewing on the
Church of the Holy Family webcam
Wednesday at 7.30pm – Anniversary of Brid BradleyFriday at 7.30pm – Months Mind of Ellen CassidySaturday at 10.00am – Anniversary of Tommy BoyleSaturday at 7.30pm – Anniversaries of Hugh & Bea Gildea and Marian McCooey
Sympathy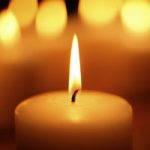 The sympathy of the Community this week goes to the Molloy & Gillespie families on the death of
Mary Ellen
.
ARDARA WEATHER