Big Switch On
The big switch on of the Christmas lights will take place this coming Sunday 5th December at 6.00 pm.
As in all other towns, we have decided to switch them on quietly due to the present Covid restrictions, but the town will look lovely with a great variety of new lights.
Anyone who wishes to contribute can do so on the Gofundme page. Thanks to all those who have so far contributed to the lights.
Thank you to the Community
A lovely message received this week from Shaun Hennessy from Limerick, the nephew of Breda Boyle, as follows:
"Just a quick email to express our appreciation for all that you have done for my aunt, Breda Boyle, over the past few weeks and months. For the last 15 or so years, my wife and I, along with our kids, have spent our holidays in Ardara, and were always struck by the friendliness of your community, and by the respect you have shown to Breda over the years. One needs only to attempt to walk up the street with her to realise how many people wish to speak with her about GAA, the Community garden, Care Of The Aged, the Charity Shop etc. We are so pleased to have her living amongst us again, Ardara's loss is certainly our gain. I know you personally have gone above and beyond what anyone would expect over the past while, even as recently as last Saturday week, when the GAA club came out in force to help her pack her belongings. It was two fellow GAA coaches that came over with me on Saturday to unload the lorry again when it arrived in Limerick. So, a sincere, heartfelt thank you to you, and all who helped out in any way, it is greatly appreciated."
Penny & Pilates
New lady in town Penny Farries starts her Pilates classes this coming week at the Heritage centre. Penny says she believes that this is an event to meet, relax and do a bit of Pilates. Her times are Tuesday 30th November 11am to 12 noon upstairs and on Thursday 2nd December from 7 to 8 pm. Everyone most welcome. To book call her on 00447704710335 or email pennyfarries@btinternet.com
Comply with the rules
While everyone in the parish is hoping for a peaceful and happy Christmas as we welcome home our diaspora, but with concerns about the rise in Covid cases, it is vital as a community that we comply with the government guidelines.
Please do not let anyone in our community be selfish. Think of the old, the people with cancer or other sickness, and please ensure that you are not the cause of anyone having to go to hospital, and also that you are not responsible for a very sick person not getting treated in hospital because you were selfish and not considering the welfare of our neighbours, friends and family members.
Please everyone act responsibly for all our sakes.
Sympathy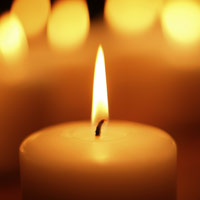 The sympathy of the Community this week goes to Eamon O'Donnell of the Front Street on the death of his father Paddy O'Donnell, Kilraine, Glenties, Co. Donegal.