Wild Atlantic Week
Preparations for the Wild Atlantic Week festival are well underway with many events scheduled at the beginning of August.
The festival opens on Thursday 4th August with a special Celebration Céilí and Irish Night including sean nós dancing and singing, storytelling and much more at 8.30pm. This event celebrating 100 years of the CLG Ard and Rátha will take place in the GAA Clubhouse.
The festival continues through until Saturday August 13th with a host of events in town.
It ends with the Ardara Show on Saturday August 13th.
The full programme of events is on our festival page.
Banquet Cancelled
Due to a combination of factors, Ardara GAA have unfortunately had to cancel the Gala Banquet planned for Saturday, August 6th.
Those who have purchased tickets online will be refunded, and anyone who bought them in Diver's can get their money back there. Apologies for any inconvenience caused.
On Saturday night instead there will be a night for past players in Doherty's Bar at 9pm for people to meet up, and some old videos of County Finals will be shown on the night.
Distillery to Open for Guide Tours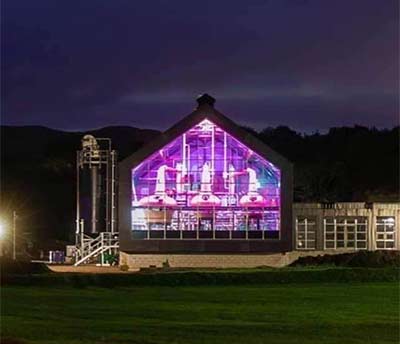 We are delighted to announce that our Distillery is open for business commencing Tuesday August 2nd.
Guided tours are available at 12, 2 and 4 o'clock Tuesday through to Saturday.
We hope to see you all there for our wonderful new injection to the town.
For booking in advance call 074-9541640. The best of luck to James, Moira, Graeme and all the gang on their wonderful achievement.
Covid-19 Second Booster
Any patients over 65 years old are eligible for the vaccine. You can get your second booster at least four months after your first booster. If you have had Covid-19 since your first booster, you must wait at least four months after you tested positive or from when your symptoms started.
Patients of the surgery can ring 074-9541134 to register their name on our vaccine list and we will contact you when the clinic date is confirmed.
Job Opportunity at Castleview Equestrian Ardara
Currently seeking an experienced, responsible, hard working person to work with horses. Duties include tacking up and preparation of horses and riders for beach treks. Commencing in August.
If interested contact me for further information on 087-2751334.
House to Rent
House to rent in Ardara Town from Friday July 29th to Saturday August 6th. Can sleep 5 people. Newly modernised town house.
Contact 087-9684212 or 087-7405391
Macra na Feirme
Macra na Feirme new club information night will take place on Friday 12th August at 8pm in the Central Hotel Donegal. Club activities include team building, sports, rural youth events, stock judging, farm skills, festivals, public speaking/debating competitions and so much more.
Great organisation for young people aged 17 to 35 years. Come along to meet new people, make new friends and try out something new. Contact Ciara 087-1888082 for more information.
Ardara Historical Walking Tour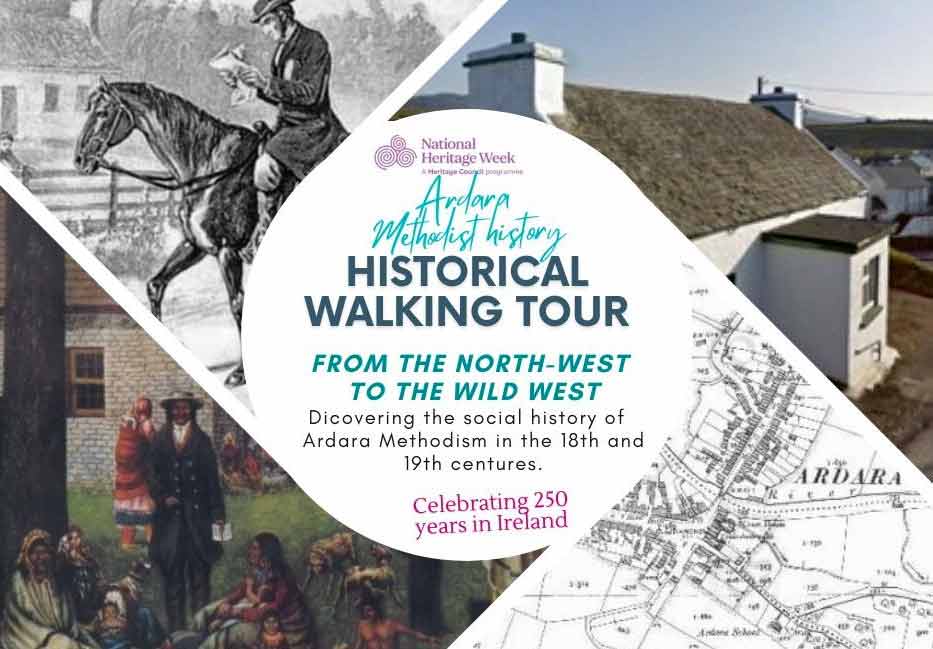 Ardara Methodist History: From the North-West to the Wild West
Sunday 21st August.
Discover the stories and places that were shaped by Ardara Methodism in the 18th and 19th centuries in Ardara. There will also be a treasure hunt for children as part of the tour with prizes. The walking tour will leave the Methodist Hall car park at 6pm and will be followed with a short presentation and tea/coffee inside the hall following the walk. All are welcome.
Visit our Walking Tour event page for further information.
Regional Employment Outreach
The Regional Employment Service can help long term unemployed to get back into full time employment, identify training opportunities, prepare CV and fill out application forms and much more.
So if you wish to avail of the service, the Outreach Officer will be in attendance in The Community Centre, Ardara on Thursday August 4th from 2 to 4pm.
No appointment necessary. Further enquiries to Siobhan: 087-9981827.
This service is supported by DLDC and is free and totally confidential.
GAA Flotto
There was no winner of this week's Flotto. Numbers drawn were 15, 17, 19 and 21. Nearest were Mary and Brendan Gallagher, Meenacharry, and Mary Gallagher (Larry), Monargan.
The jackpot next week stands at €4,700.