Wild Atlantic Week
The preparations for the Wild Atlantic Week festival are well underway, with many events scheduled for the beginning of August.
The packed programme of events can be found on our Wild Atlantic Week page.
Ardara Show
The Show Office is open! Located at the Community Centre.
Opening hours:
11am – 6pm Tuesday, Wednesday, Thursday.
11am – Late Friday, Saturday, Sunday.
Phone entries tel: 087-6741554
Closing date for entries is Sunday 24th July.
Further information and this year's schedule available on the Ardara Show page.
CLG Ard An Ratha Centenary Banquet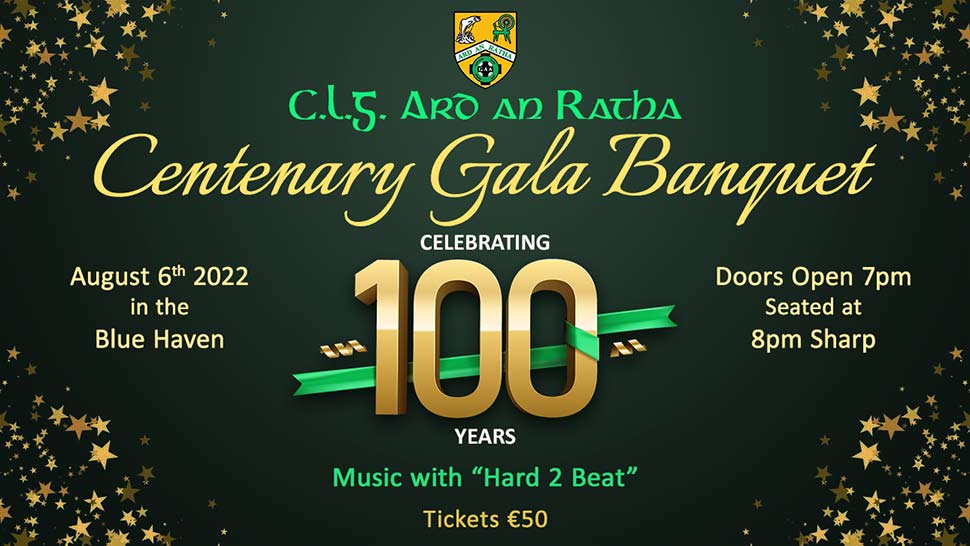 The Club celebrated 100 year in 2021 but due to Covid were not in a position to host their banquet. So, Saturday 6th August will see the event taking place in the Blue Haven. Tickets are on Sale online on KlubFunder or in Diver's Newsagents.
Doors open at 7.00pm. Seated at 8.00pm sharp. Dancing to the great band of "Hard 2 Beat".
People are asked to purchase their tickets by Tuesday 26th July to allow for final preparations by the committee and the Blue Haven. Those who purchase their tickets by this date will be entered in a draw for a free ticket in the upcoming Club Development Draw.
More information on the event page.
Ardara Historical Walking Tour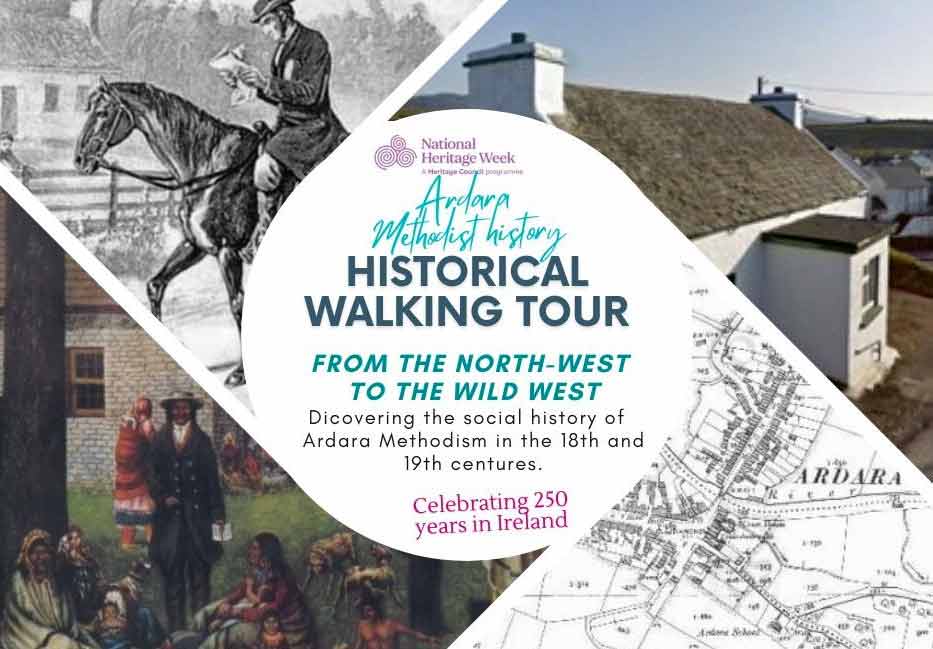 Ardara Methodist History: From the North-West to the Wild West
Sunday 21st August.
Discover the stories and places that were shaped by Ardara Methodism in the 18th and 19th centuries in Ardara. There will also be a treasure hunt for children as part of the tour with prizes. The walking tour will leave the Methodist Hall car park at 6pm and will be followed with a short presentation and tea/coffee inside the hall following the walk. All are welcome.
Visit our Walking Tour event page for further information.
Caretaker Position Available
Via Community Employment Scheme. Includes training and development.
To apply contact Conor on 087-6220830.
Flotto
There was no winner of this week's jackpot. The numbers drawn were 8, 9, 16 and 19.
There was no jackpot winner. Nearest were Phil Ward, Dunkineely and Mary Byrne, online. Next week's jackpot stands at €4,600.
You can play Flotto online via Klubfunder or leave your envelopes in Diver's, Morgan's or Darnell's. We are down a few house to house sellers at the moment due to Covid. Anyone who missed out can drop their envelopes into Diver's or play online.
Ardara.ie
Anyone with items of public interest for the website, or looking for information on Ardara, can contact us via our Contact Page or email info@ardara.ie.