Ardara Christmas Craft Fair 2019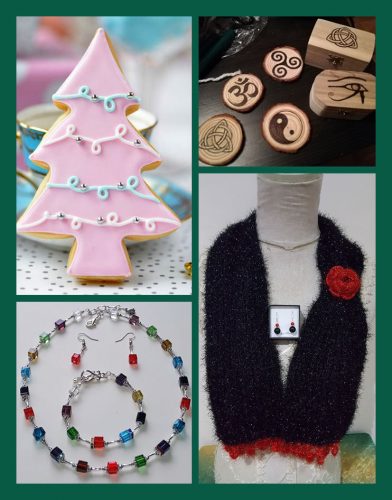 This year's Christmas Craft Fair will take place in the Nesbitt Arms Hotel on Saturday 23rd November 2019 from 11am to 6pm.
Come and join over 30 festive stalls under one roof. The range is dazzling – everything from home-baking to hand-made jewellery, Christmas decorations to hand weaving products, chocolates to painted pots and glass, natural beauty & cosmetic products, flower settings, candles, jams and wood crafts.Come along and support all our local crafters. Entrance is free, and you can pick up a glass of alcohol free mulled juice or mulled wine at the door. Pop along during the day from 11am to 6pm.Contact Clare Molloy on
087-2842012
for information on booking a stall.
25 Card Drive Fundraiser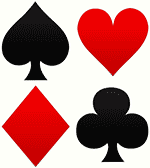 The Loughros Heritage Group are holding a 25 Card Drive fundraiser in Teague's Bar on Friday 6th December beginning at 8.30pm sharp.
Raffle on the night. Donations gratefully accepted. All are welcome.
Church of Ireland Dinner Dance
The long running Church of Ireland Dinner Dance takes place next Friday November 29th in the Nesbitt Arms Hotel.
First held in the 1980's, the popular pre-Christmas event gains support from a wide area. Music this year comes from Last Chance, Seamus and Tony Ryan, and the evening will include a host of special prizes. Tickets remain the same price as in previous years, just €25, and are available from church members
Donegal G.A.P. Heritage and History Group AGM

Donegal G.A.P. Heritage and History Group's AGM will take place on
Saturday 14th December at 1.00pm in St. Shanaghan House.
All are welcome.
Yummy Mummy Night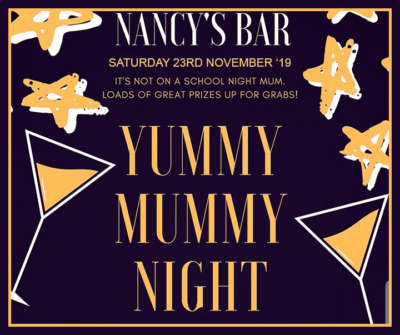 Saturday 23rd November from 8pm in Nancy's
(Note change of date).Free cocktail and nibbles for all you hard-working mums.Night includes Quiz of the Year and raffle.Loads of great prizes up for grabs! Great craic and a night not to be missed!see
Nancy's Bar on Facebook.
Special Evening at the Green Gate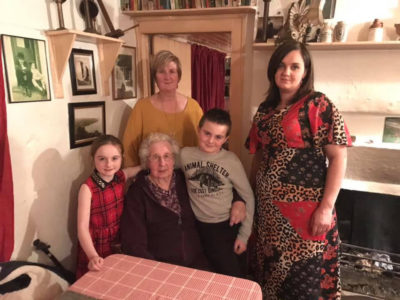 Friday 15th November was a special evening as the table was graced by the presence of Annie Deane with four generations of her family as they all sat together for dinner at The Green Gate, originally the family home of Annie (nee Hanlon). Annie, in great form sitting in her father's chair, enchanted the other diners and her own family; daughter Charlotte, Charlotte's daughter Irene, Irene's son L.J. and Annie's great grand daughter Nicole, with her wonderful memories and stories of growing up in Ardvally.Annie, an only child, was born there in February 1925. Her father John Hanlon was one of four sets of twins all also born there. Annie's mother Emily Watson was born and raised in Largy above Killybegs in the house now known as Kitty Kelly's Restaurant. Her four brothers all served in the army. Three of them settled overseas after the war. Alexander, the youngest, did not survive and Annie's family had no idea where he was laid to rest. In fact, it wasn't until some years later when Paul Chatenoud, the French Philosopher who bought the Green Gate from the Deane family, managed to locate Alexander's grave in France which was a great relief for Annie. Paul named the Green Gate lane, complete with sign. 'The Alexander Watson Lane' in his memory.Annie married her beloved Charlie in 1958. Charlie, a Killybegs native was a true gentleman who had a special connection with horses. They moved a few fields down from Ardvally to his then home place, Castle Doherty. Annie was still close enough by to look after her parents. Charlie and Annie had two daughters Charlotte and Isobel.In 1988 Paul Chatenoud bought the place and lovingly restored and converted the out buildings of Ardvally into three thatched chalets, originally animal dwellings, and the hay shed into what is now; The Honeymoon Suite. A few years later The Green Gate B&B opened its door to visitors from all over the world. Since Paul's passing in 2014 The Green Gate is now owned by Paul's son Edouard Chatenoud and managed by Paula Mc Mullan who was Paul's friend. Paula, Edouard and his family keep the spirit of the place alive.
This Week's Menu at the Green Gate Pop-up Restaurant

Saturday 23rd November at 8pm. €35 pp.On Arrival:
The Green Gate Shot, Gin Spritzer or Mocktail and Nibbles
Starters:
Minty Pea Soup
or
Falafel and Parmesan Cheese Bowl. Both Served With Homemade Bread
Mains:
Smoky Swedish Meatballs in Rich Shallot Gravy or Stuffed Cabbage Leaves With Chilli, Peanut Tomato Sauce. Both Served With Potato and Swede Mash and Buttery Broccoli Puree
Desserts:
Chai Tartlets With Pistachio Brittle or Vanilla Panna Cotta With Orange Sauce.Selection of Teas and Pressed Coffee. Followed by Irish Coffee, the Green Gate Shot or Gin Spritzer
For Bookings Contact Paula: 0861765431
Art Classes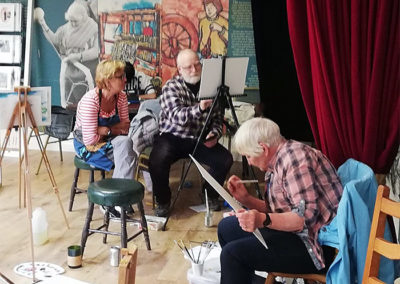 Mixed Media Art Classes.
Every Friday from 7pm to 9pm upstairs in the Heritage Centre.Everyone welcome!
For more information or to book a place contact Colm: 087-3222910
Flotto Results
The Flotto results for Monday 11th November were
1
,
6
,
19
and
21
and the nearest were Nora Molloy, Front St. and Martina Barrett, Portnoo.
Anniversary Masses
For those viewing on the
Church of the Holy Family webcam
Wednesday at 7.30 pm – Deceased members of the Legion of Mary
Thursday at 10.00 am – Deceased members of the Brennan family
Friday at 7.30 pm – Anniversary of John P. Boyle
Saturday at 11.00 am – Anniversary of John Byrne
Saturday at 7.30 pm – Anniversary of Una Breslin
ARDARA WEATHER