Local Cleanup 7th to 14th February
A lot of our roads and laneways are bare now and litter is very obvious. This is also a good time to collect litter as it is so exposed. The week 7th to 14th February is a planned week to collect litter. Anyone who is willing to do a mile around their home would make a great difference. A little effort by all delivers a big result. Anyone who does collect litter may contact Michael during the week to get the bags of litter removed. He can be contacted on 087 2830786.
Dental Nurse Required in Busy Dental Practice in Dublin
A busy dental practice requires a dental nurse fully trained or part trained as training will be available for the right person. Accommodation will be provided and other generous allowances
For details contact 086-0446496
Ardara.ie
A newly revamped website is under development. A very special thanks to Seamus McGill who has done a wonderful job in this work and on all the great work he has done on Ardara.ie. This is very much the contact for the community of Ardara and is also a great advertising mechanism for businesses in our community to highlight themselves to the world. More details coming soon.
Fully funded ETB Healthcare Support
Donegal ETB are planning to run a Healthcare Support Traineeship in Glenties next month: March 2022.
The Healthcare Support Course is a QQI level 5 Major Award and is ideal for those with a compassionate nature who wish to work in the Healthcare Sector. The course will also include additional training in Patient Handling, First Aid Responder and Crisis Prevention along with 10 weeks of work placement. There are loads of benefits with this course and ideal for someone with a love of caring in the community.
Visit the Donegal ETB website or contact Tara Maguire on 074 9120500 for more information.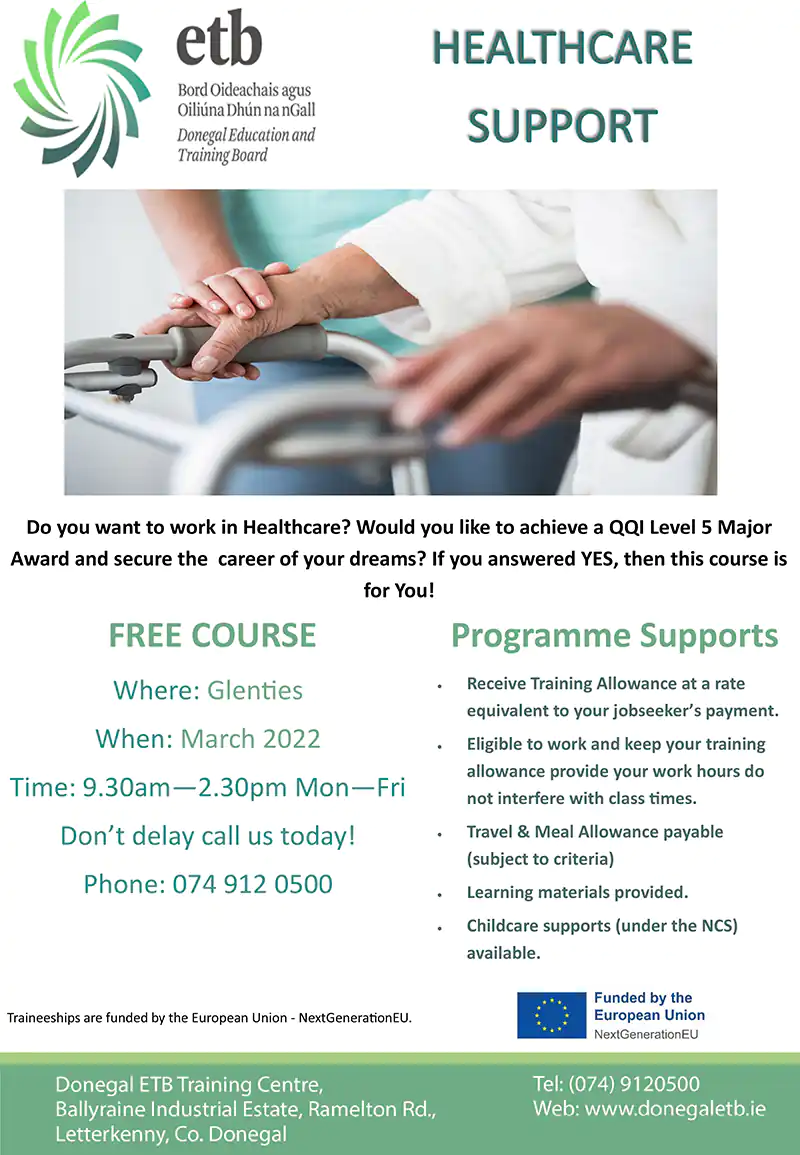 Sympathy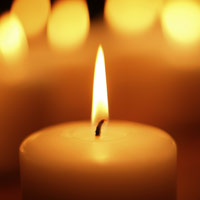 The sympathy of the community goes to the family and friends of John Nicholson, Rosbeg; Anita Gildea, Carn; Patricia Ward, Ard Conal; Rosie Boyle, Portnoo and Margaret Larry Gallagher, Main Street, Ardara. We also remember this week Nan Hone, Glenfin, who passed away last week. She was the former Housekeeper of Very Rev Dean Laverty.