Annual Charity Barbecue
The annual Charity Barbecue in memory of Margaret an Gerard Slowey takes place at the Corner House, Ardara on Sunday August 20th at 5pm.
The Slowey family run this annual event in memory of their late parents.
The barbecue is a fundraiser for Cancer Care West and the Narin Beach Wheelchair Fund.
Further information on our Charity Barbecue page.
Treasure in Our Bogs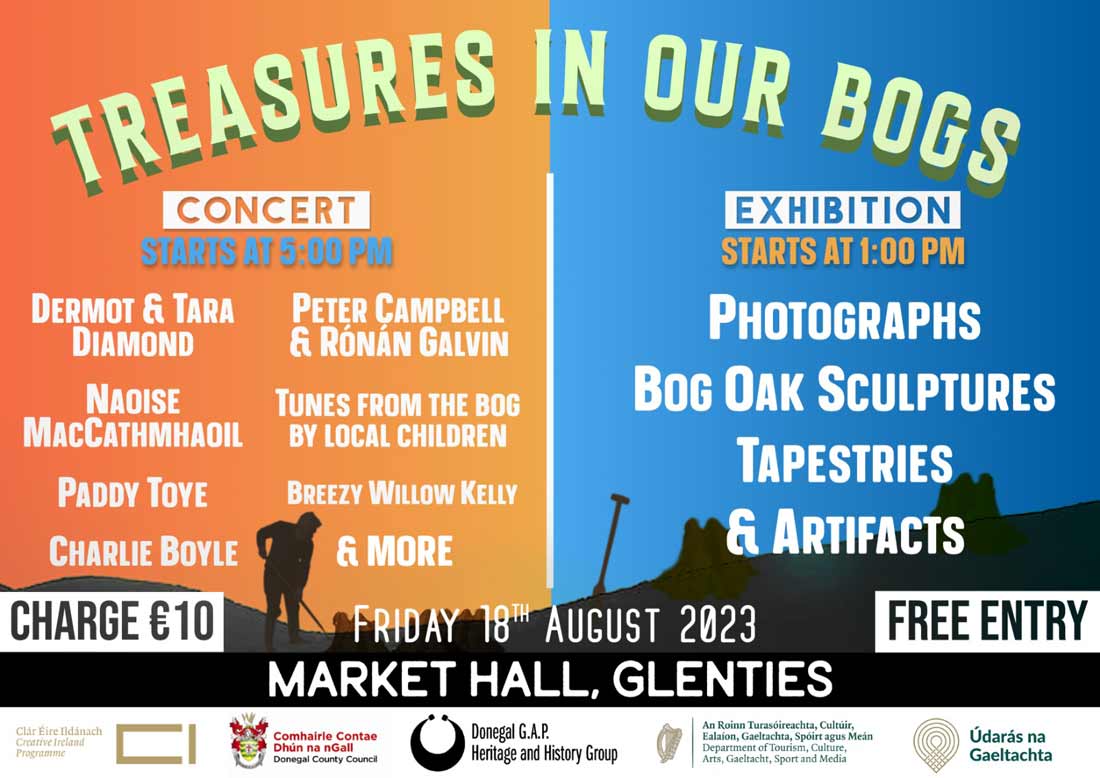 Friday 18th August. Exhibition starts at 1.00pm, with concert at 5.00pm.
Exhibition at 1pm features Photographs, Bog Oak Sculptures, Tapestries, Artefacts
Free entry
Concert starts at 5.00pm and features Dermot & Tara Diamond, Naoise MacCathmhaoil, Paddy Toye, Charlie Boyle, Peter Campbell & Ronan Galvin, Tunes From the Bog by Local Children, Breezy Willow Kelly & More
Charge: €10
See the event page for details.
A Talk on "The Road to Glenlough" by Christy Gillespie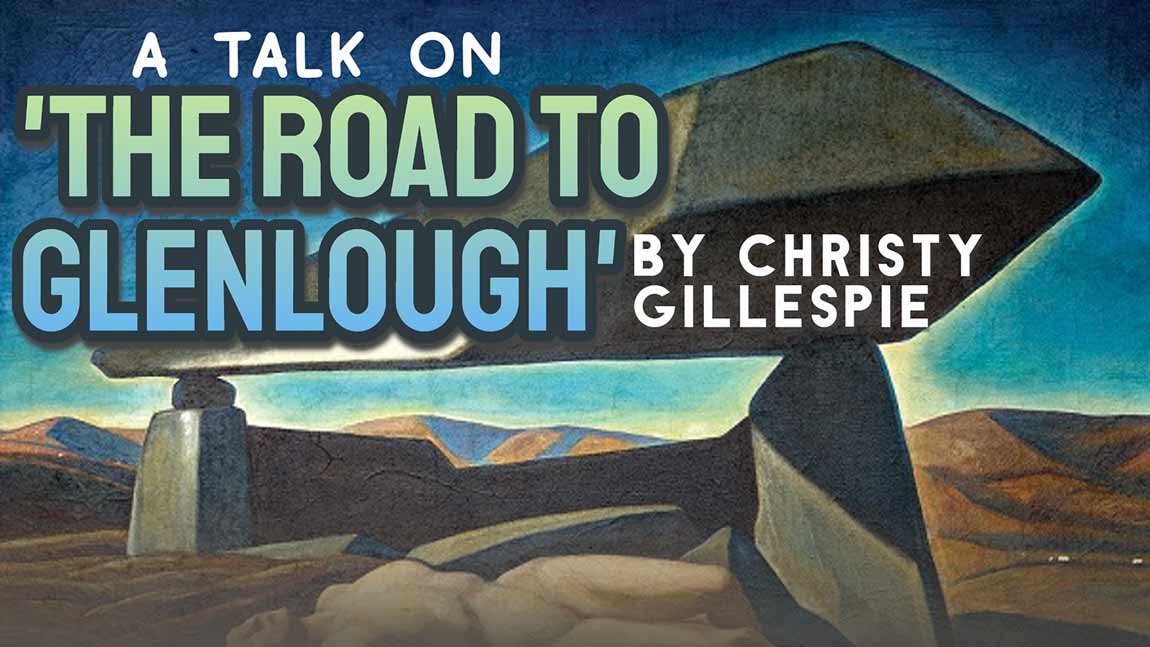 Kilclooney Dolmen Centre, Saturday 19th August 2023.
Doors open 7.00pm. Talk at 7.30pm.
Refreshments served.
View the event page for further info.
Johnny Doherty Festival
The Johnny Doherty Festival takes place in Ardara from September 22nd to 24th, a traditional music and dance festival held in honour of the fiddler, Johnny Doherty, comprising concerts, ceili dances and sessions in the Heritage Town of Ardara.
John Doherty was a world-renowned traditional musician who was born in and spent much time in Ardara.
There will be lots of great music including Sharon Shannon, Brid Harper, Dermot Byrne and Steve Cooney.
See the Johnny Doherty Festival page for more.