"Keep Yer Hands to Yerself" Festival
The "Keep Yer hands to Yerself" Festival is running from this Friday 19th to Sunday 24th November.
It replaces the Matchmaking Festival this year, and instead of wearing green, amber or red stickers for availability, it'll be red all the way!
We're inviting trad musicians from all over Ireland and beyond (single, married or otherwise, it's no odds) to come and play tunes, have the craic and go to bed at a sensible time, alone.
We will have a host of non-activities including the crowning of the session king and queen, with a prize of breakfast for one and maybe a few pitying glances.
The best news is that it's gonna be wall-to-wall trad but socially distanced of course – you need to leave room for the holy ghost between ye – and the only 'other half' you're allowed is the second part of the tune you're playing.
So blow the cobwebs off your instrument but leave them anywhere else they may have grown – it's not going to be that sort of weekend.
The special event is the big Country Dance Night in the Nesbitt Arms Hotel on the Saturday night starting at 10.30pm with music by "Keep her Light".
Good News Story: Butcher Shop
The community of Ardara wish local man Jake Adair every good luck with his new Butcher Shop which opens on 1st December. It is great to have a butcher shop in town and we hope everyone supports a local man in his endeavours and we all continue to shop local at all times.
Bows and Wreaths
Every good luck to Paula Bonner as she opens her new shop opposite the Chemist's. Paula's creative talent is well recognised and her shop in Glenties has been successful. We wish her luck with her new venture in Ardara over the Christmas season. She opens on Friday 19th November.
New Family in Town
Welcome to Penny Farries and family who have moved to the Laconnell area. Penny is a Fitness Instructor and will hold classes in Pilates for adults upstairs in the Heritage Centre. The times are as follows: Tuesday 7.00pm to 8.00pm and Thursday 11.00am to 12 midday. All are welcome.
For more info contact Penny on 0044-7704-710335 or pennyfarries@btinternet.com
Sympathy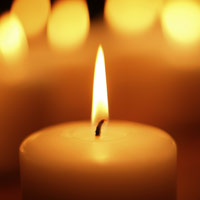 The sympathy of the community this week goes to the family and friends of the late Thomas Gavigan, Altnagapple who was buried in Ardara last Friday morning. Also to the family and friends of the late Patsy Breslin, Aighe and Tommy Porter, Monargan who both passed away this week.