Ardara Walking Festival
The Ardara Walking Festival takes place over the St. Patrick's weekend. Kevin the coordinator has selected some very exciting walks to cater for all walkers.
Friday 17th of March: Registration in the Heritage Centre Ardara from 6.30pm – 7.30pm.
Fee: €25 euro for one walk or €40 for two walks.
Saturday 18th March: Moderate to difficult walk – length will vary. Coastal walk ascending from Maghera onto Sliabh Tuaidh. Spectacular hike with beautiful views of Maghera, Loughros Point, Dawros Bay and the surrounding areas. Ground can be difficult and steep in places, for experienced hikers only. Possibility of extending the walk to Loch na Luchraman depending on the day, descending past the beautiful Assaranca waterfall. Bus pick-up from Ardara Town car park behind Nancy's Bar at 9am or parking at Maghera car park with the hike leaving from there at 9.30am.
Sunday 19th March: Easy to moderate Walk – 10 to 12km. A beautiful coastal walk, with some spectacular views and amazing flora and fauna, from Sandfield along Ballinreavey strand towards Trawmore strand and returning to Sandfield. Bus pick-up from Ardara town car park behind Nancy's Bar at 10am, making it back in time for the St. Patrick's Parade in Ardara.
For further information see the Walking Festival page.
Keep up to date on the Walk on the Wild Side Facebook page.
St. Patrick's Parade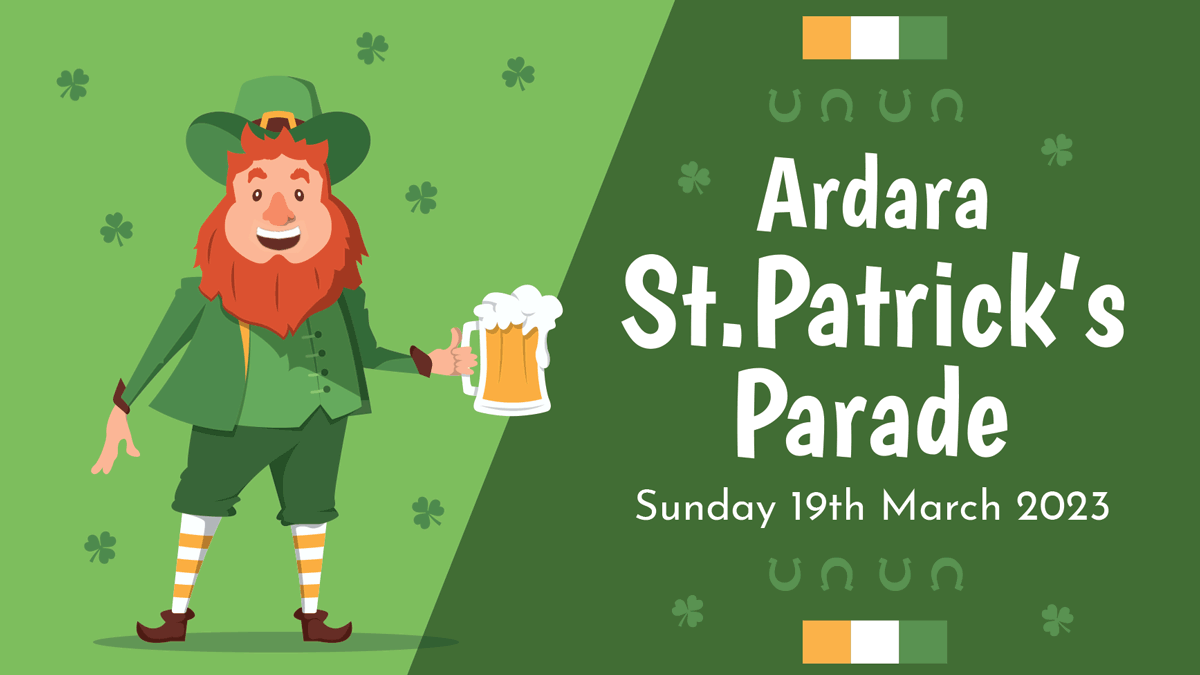 A very exciting and enthusiastic effort is being made to make this parade a very special event.
We continue to look for floats as that's what makes the Ardara Parade special. So anyone who can help in any way this year, contact Hugh on 087-673-7584.
The Parade takes place on Sunday, March 19th, starting at 3.30pm from the Church Car Park and all participants are asked to be there before 3pm.
For more information contact Hugh Boyle on 087-673-7584.
Set Dancing and Céilí
Set dancing every Monday night from 8.30 – 10.30 pm at Heritage Centre with Clement calling the sets.
On Monday 20th March a Sets Céilí will be held with Duntally Céilí Band playing from 8.00pm.
Everyone is welcome.
Pop-up Craft Exhibition
A pop-up craft exhibition showcasing local craft work takes place in the Heritage Centre on Saturday 18th of March. Come along and see master crafters at work from 11am to 4pm.
Table Quiz
There will be a table quiz in aid of the Church of Ireland Ardara on Saturday, April 8th, at 8pm in the Methodist Hall, Ardara. Teams of four: €20 per team. Raffle prizes on the night.
Cup of Tae Festival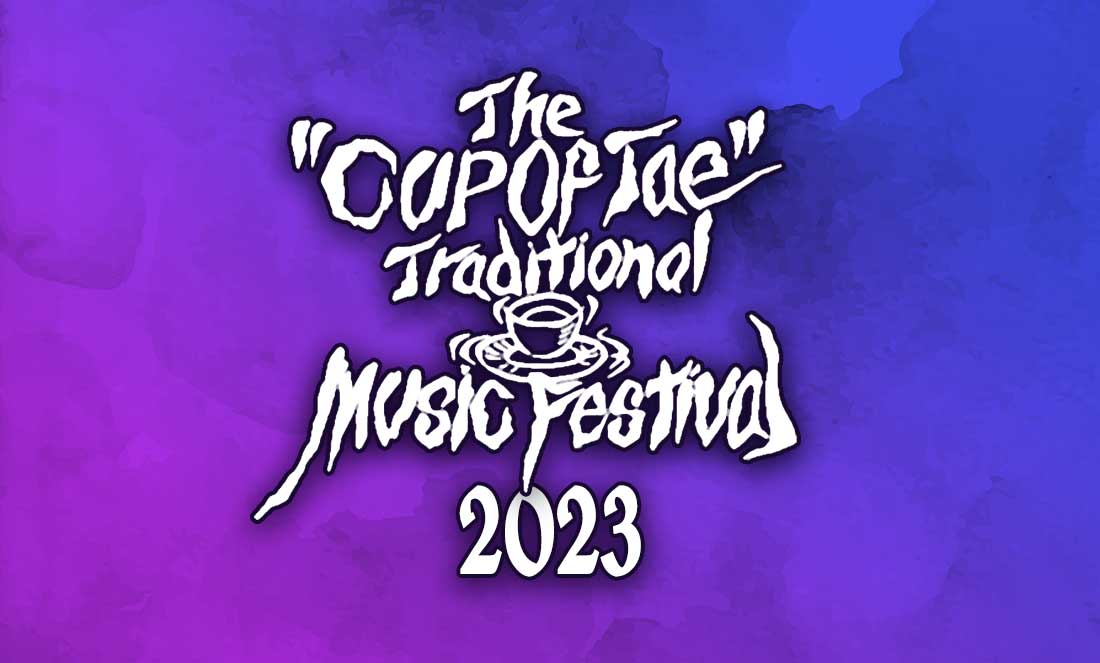 The Ardara Cup of Tae Festival takes place again this year on the May Bank Holiday weekend.
This year we honour the wonderful Donna Harkin.
This year's programme is now available on our Cup of Tae Festival page.
Late John Gallagher
Sympathy is extended to the family of John Gallagher, London and formerly Ardvalley, Ardara.
He is deeply regretted by his loving family; his children Jason, Jessica, Joseph, James and grandchildren, brothers Tom, Jim and Joseph.
Predeceased by his sister Eileen. Sadly missed by his sister-in-law, brother-in-law, nieces, nephews, relatives, neighbours and friends.
Requiem Mass took place on Sunday morning in the Church of the Holy Family, Ardara, with burial afterwards in the adjoining cemetery.