Carol Singing
There will be Carol Singing on the Diamond on Thursday 22nd December at 6:30pm followed by a Welcome Event in the Methodist Hall.
Members of the Methodist Church will lead the carol singing, with a community gathering for refreshments afterwards in the Methodist Hall as a welcome to the Ukrainian Community in Ardara.
Bring your singing voice and wear something red for the festive season.
If any local businesses are available to help with supplies / provision of finger food for this event please contact Emma on 086-8443529.
See the event page for more.
Country & Western Festival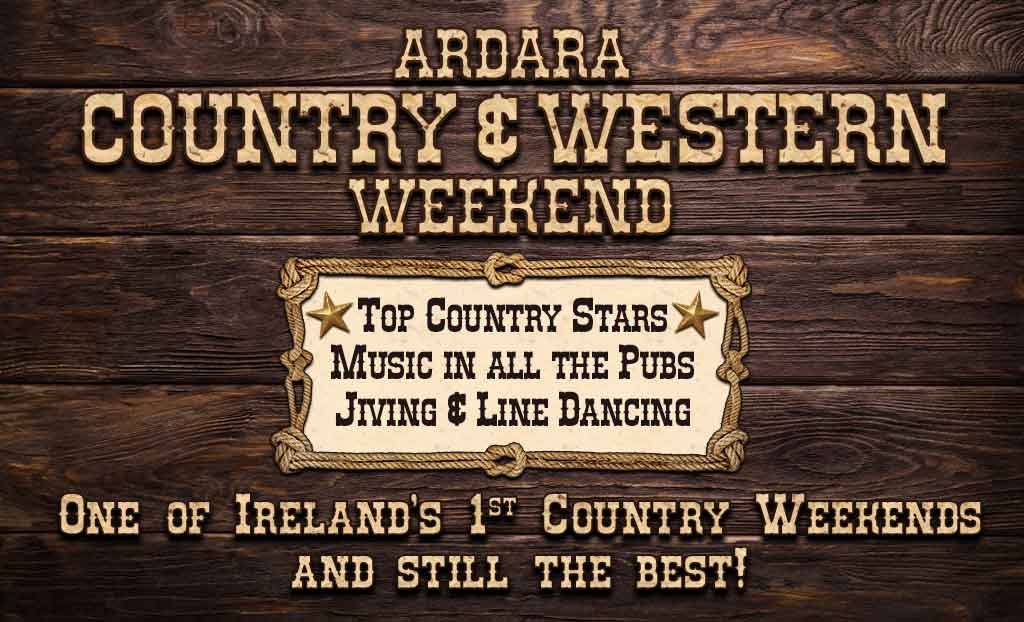 Traditionally the first festival of the year is the Country & Western Festival at the end of January. However this year we have a new bank holiday weekend from Friday February 3rd to Monday 6th, so our traditional Country & Western Festival, with a lot of variation this time, will move to this Bank Holiday Weekend.
A lot more to be announced at a later date. Keep up to date on the Festival page.
2022 Dúchas Annual
Dúchas is now available to buy in all the local shops.
Charity Swim 2023
The annual New Year's Day Swim is back! Narin Strand, 3pm sharp, 1st January. Supporting the Downstrands Family Counselling Service and the Rosbeg & Downstrands Care of the Aged.
Refreshments served in Annora Bar afterwards. Hope to see you there.
Children's Christmas Mass
Children's Mass will take place on Christmas Eve at 7pm in the Church of the Holy Family, Ardara.
Community Centre Funding
The Ardara Community Centre will benefit from over €160,000 worth of funding to help enhance and repair this important community asset, with work due commence in the new year. Thanks to the Pobal Community Centre investment fund. This investment is a great boost to the town.
Ardara GAA
Our Last Man Standing competition has the biggest prize fund in the county. Starting on St. Stephen's Day, play your entry in the following ways:
Best of luck to everyone.
Flotto
This week's Flotto was postponed due to the weather. The jackpot stands at €2,500.