Notice from Ardara Health Centre
Stay updated at: ardaraprimarycarecentre.ie/Covid19/Covid19%20update.html
General advice in relation to Coronavirus
If you have recently been in an affected area
in contact with a person who has coronavirus
in a hospital or healthcare centre where people are being treated for coronavirus
Please phone:
HSELive on 1850 24 1850
HSELive
is open Monday to Friday 8am – 8pm and 10am – 5pm on Saturday and Sunday
What you will need to do:
stay indoors
avoid contact with other people
follow this advice even if your symptoms are mild
Pay extra attention to personal hygiene. Regular washing of hands with soap and warm water can make a big difference
Important information relating to Ardara Health Centre and Covid19 spread.
Please do not call the surgery for general information about Covid19. Ring the above HseLive 1850241850
Our aims are:
To try and keep the Ardara Health Centre operational and available to patients that require medical assistance.
To limit as much as possible vulnerable people contracting this viral illness.
The symptoms of this viral illness are:
Fever or high temperature
Runny nose
Cough
Shortness of breath or difficulty breathing
A doctors "waiting room" can act as a significant source of spread of infection.
Because Covid19 is now spreading within communities, Tuesday morning walk-in blood clinics and all afternoon walk-in clinics at Ardara Health Centre have been
cancelled until further notice.
If you need your blood taken you have to phone and make an appointment. Afternoon visits to the surgery are now by appointment only. If you need certs of any description or documents signed by the doctor please phone first and it will be arranged for you.The surgery Number is 0749541134
---
St. Patrick's Parade Cancelled
As a precautionary measure due to the continuing Covid19 flu outbreak, our St. Patrick's Parade has been cancelled this Sunday. Many Thanks to all those who intended to take part and to Margaret Boyle for her sterling work again. We will be back bigger and better in 2021.
Ardara Walking Festival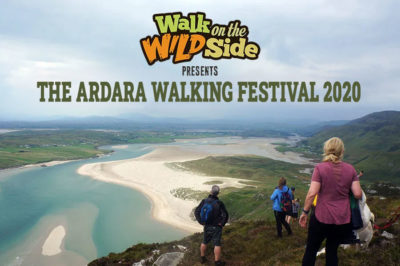 With just a few days to go, there's still time to book a place for the Ardara Walking Festival. Spaces are limited and are allocated to those who book in advance.For more information or to book a walk:
Email: donegalwalkingguide@gmail.com
or
Phone/text Kevin: 087-6734875
or
Click "Reserve a Space" on the Ardara Walking Festival event page on Facebook
Reminders:
Good hiking gear essential on both days as ye know weather can be a little changeable on the hills. Spare warm clothes are a great idea.
Please bring a flask, ample food and water for the day.
Let leaders know of any need-to-know ailments. Discretion guaranteed.
Be aware it's lambing season and not to startle sheep. No dogs on either day, sorry.
Be aware of your capabilities. More difficult walks are aimed at more experienced hikers. The walk on Sunday is not a long walk but if weather permits it will be a little challenging.
Safety will come first so please don't be offended if we have to make the call.Looking forward to seeing you all. Lets have FUN!
The weekend programme is available on the Ardara Walking Festival page.
The Ardara Shows
The Ardara Show Committee are holding their first meeting of the year this Friday the 13th March at 9pm in the Community Centre. Everyone is welcome to attend.
Flotto Results
The Flotto Results on Monday 9th March were: 2, 6, 8, and 22 and the nearest were Brid McHugh, Glengesh and Darren Whelan, Soul Hairdressing.
Gortnacart National School Enrolment
Anyone wishing to enrol their child for September 2020 please contact the school on 074-9541799 or email:
gortnacart1909@gmail.com
Have a look at the school website:
www.gortnacartns.com
for all the activities and events in the school. Due to the size and location of our school we take into consideration each individual family and their needs.
Pop-up Art Gallery at Gortnacart NS
Gortnacart National School
is hosting a 'Pop-up Art Gallery' this Thursday 12th of March between 6.30pm and 8.00pm.Everyone is welcome on the night to view the children's artwork. This would also be a great opportunity for any parent(s) of children starting primary school to come in and view the school and consider enrolment in September.
Date For Your Diary: A Night of Fashion
St. Mary's National School presents 'A Night of Fashion' in the Nesbitt Arms Hotel on Friday 24th April 2020 with MC Noel Cunningham.There will be a Pop-up Shop, Door Prizes and Raffle on the night.Adm: €10 (Ticket only) Doors open: 7.30pm Show starts: 8.00pmDonation to Ability Rocks.
Anniversary Masses This Week
For those viewing on the
Church of the Holy Family webcam:
Wednesday at 7.30pm – Anniversary of James Daniel GallagherThursday at 10.00am – Anniversary of Rose and Paddy BreslinFriday at 10.00am – Anniversaries of Donal, Bridget & Kathleen ByrneSaturday at 11.00am – Anniversary of John Gildea, LurganboySaturday at 7.30pm – Anniversaries of John & Marie Molloy
Sympathy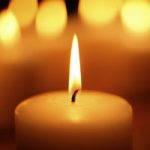 The Community extends sympathy this week to Mary Byrne of the Murlin on the death of her brother Con McCole in Galway.
ARDARA WEATHER