Ulster Bank Mobile in Town:
The Mobile Bank on wheels will be on the road from Monday, December 18th. We will be in Ardara from 10am to 12pm on Monday and Wednesday, and in Glenties from 1.15 p.m. to 3.20 p.m. Managed by Paul Saunders in the Donegal town branch, Emer Cahill and our Community banker, Eve Curran will be here to help. Eve can be contacted on 087-1926529.
Nativity Play:
Congratulations to the children of the Wood School for a wonderful play performed in the Methodist Church on Sunday evening. A large crowd attended and everyone was so impressed by the wonderful performance.
Duchas Magazine:
The Duchas magazine is now on sale in the local shops. It is a great production with lots of articles and photographs and will make an ideal Christmas present for family living in Ireland and abroad.
Ardara has a new and exciting Festival
: "South of the Border" is the new festival taking place on Valentines Weekend next year from 16
th
to 18
th
February. This festival incorporates the music of Jimmy Kennedy and the stories of Packie Manus Byrne. There will be a song contest which is now open for entries. The contest is for amateur song writers, i.e. people who have no competition recorded. The prize for the winner is €1,000.00 and the inaugural scroll in the Jimmy Kennedy song contest. More details will follow but anyone interested in competing in the contest must send a link to
lyricsardara@gmail.com
. All the details of this festival can be found on
www.ardara.ie.
GAA Presentation Buffet Night:
The GAA annual presentation and buffet night takes place in the clubhouse on Saturday 30
th
December beginning at 8.30 p.m. The 1967 team of 50 years will be honoured as well as the annual awards. Music on the night is by Brendan Gavigan's new band "Hard To Beat", and everyone is welcome.
Welcome all home:
As we draw close to Christmas, we welcome all our family and friends home for Christmas and hope all have a happy and peaceful Christmas.
Sympathy
: The sympathy of the community this week goes to the Boyle family, Ardvalley on the death of Annie Boyle whose funeral took place on Thursday. To the McHugh family Scadaman and Main Street on the death of Ann McHugh whose funeral took place on Friday last. To the O'Donnell & Madden Families on the death of Dave Madden whose funeral took place on Wednesday of this week.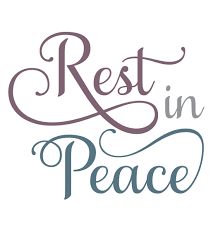 ~ ~ ~