Failte Ireland Invites People to attend:
Increased innovation in tourist accommodation business has led to a demand from both visitors and operators for a new tourist accommodation standard. It is designed for businesses that currently cannot be approved under the existing Failte Ireland Quality Assurance Framework. Failte Ireland's Welcome Standard is designed to recognise and encompass accommodation business of all types that are committed to tourism. The new standard is targeted at a typical tourist business with accommodation such as glamping, pods, pubs, activity centres, restaurants and lighthouses. Failte ireland is running an information workshop to explain the guidelines and the application process on how to become approved to Failte Ireland's Welcome Standard. It is being held in the Bayview Hotel, Killybegs on Thursday 22nd February from 12 noon to 2pm. Registration is at 11.45am. For further information, contact Maire Anine Gardiner on 086-6057313 or email maireaine.gardiner@failteireland.ie
New entrants to S.N. an Bhreacaigh:
Parents wishing to enrol their child next September for the 2018/19 school year are asked to contact the school for an enrolment form. The school can be contacted on 074-9541279.
Enrolment for Crannogbui N.S. for Sept. 2018:
Application forms are available in the school for parents wishing to apply to enrol their child in S.N. Chrannogbhui, Loughros Point. More info available on 074-9541002.
The Inaugural Jimmy Kennedy Song Contest:
The excitement of the first ever Jimmy Kennedy Song Contest is reaching a climax now with the six selected finalist. A huge entry for the first Contest has resulted in the organisers adding a second place prize of €200 due to the quality of entries. Composers from Co. Clare, North Wales, Ballyshannon, Derry, Letterkenny as well as a young composer from Ardara are all in the Final. We would expect a large crowd to come and support these great young composers who in most cases will perform their competitions. The only non performing composer has asked excellent local musicians Eabha and Molloy Gallagher and Niamh Breslin to perform his composition. The Final is at 3.00pm in the Nesbitt Arms Hotel on Sunday 18th Feb with admission €5.00.
South of the Border Festival:
As part of the Festival, world famous Liz Weir will be performing in Ardara on the Friday 16th February at various venues. Also she will have a workshop where everyone and in particular young people attending schools should come along to the Nesbitt Arms Hotel on Saturday 17th July at 3pm to hear this great person perform. Admission is free and all are welcome.
Jimmy Kennedy Concert:
The preparations for the much anticipated Jimmy Kennedy Concert takes place in the Nesbitt Arms Hotel at 8pm on Saturday 17th February. A wonderful selection of musicians and singers have come together to put this Concert on to perform the music of Jimmy Kennedy. Many of the songs like "South of the Border" "Red Sails in the Sunset" and "Isle of Capri" we know well, but there are many more. So come along to enjoy a wonderful evening of music performed by a very talented selection of musicians from the area.
Sympathy:
The Sympathy of the community goes to the Caffrey Family, Gorntnacart on the death of Ellen Caffrey who was buried in Ardara on Thursday last. To the Cunningham family, Loughros Point, on the death of Peter Cunningham and whose funeral took place on Monday.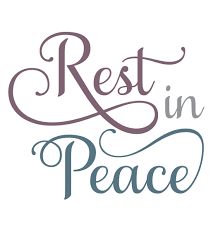 Please take a moment –
Please take a moment to fill out the following short survey, which has been designed to help us gather relevant information on what makes your stay with us here in Ardara special and fulfilling. We appreciate your support as we continue to grow and improve on these services, and your feedback is very important to us as a way to meet your future needs. We look forward to seeing you all back with us again soon. Please click on the following link to open the survey:
https://www.surveymonkey.com/r/Y2Y2DX2
~ ~ ~