Quiz Winners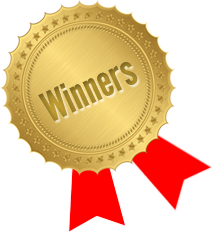 Congratulations to the Boys from St Mary's NS on their win in the
Ulster Pioneer Quiz Final
in Doneyloop on Saturday 14th April. The school now goes forward to the All Ireland in Mullingar in two weeks time. Best Wishes.
Well done Miss Finnerty, Michael, Daniel, Peter, Ronan and Dylan!
Thank You
The sum of
€1747.00
was raised at the Fashion Show last Sunday in the Nesbitt Arms Hotel. Sincere thanks to everyone who helped. It was a great success and the funds for Ardara Day Centre are really appreciated.
Well done John and the team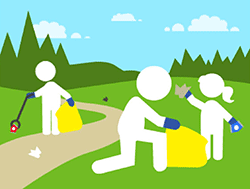 Not enough praise could be given to John Cassidy for the wonderful job he does around the Parish lifting litter. The Parish is a finer place because of his work. Last Saturday over twenty truly great community people came together to do a spring clean of the Parish roads and lanes. From the Tullies to the Leamagowra crossroads to Meenavalley School to the top of Alcor to the Mines, great people of the Parish did their bit for the environment and Ardara. It would be great if everyone kept 100 yards around their house or land litter free. It would be wonderful.
Ardara radio station back on air

Owenea FM
, the community radio station based at Kentucky, Ardara, was broadcasting again last weekend (April 14-15th), following its transmitter being repositioned at Doohill after discussions with the Broadcasting Authority of Ireland. Any listeners to the radio on 100.8, who previously received the station, but now have difficulty, should contact
info@oweneafm.com
or speak to a member of the radio team. The past year has been a further success story for the station, which transmits every weekend to listeners in the area surrounding Ardara, Glenties, Portnoo and around the world via oweneafm.com
"Cup of Tae" Festival honours Mairead Ni Mhaonaigh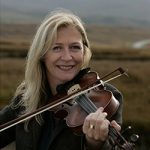 The
"Cup of Tae" Festival
this year will honour
Mairead Ni Mhaoinigh
and as of now seats are going fast for the
Opening Concert
in the Nesbitt Arms Hotel on
Friday 4th May
. It is expected all of the group
Altan
will be along also, as will many top stars who plan to attend to honour this lovely lady. To make sure of your seat please contact Stephen on 087 2424590 or the Nesbitt Arms Hotel or email
glenardfish@eircom.net
Ulster Bank Drop in Service
Eve Curran Community continues to offer a drop-in service at Shanaghan House every Wednesday 11-1. Eve is also available by email and phone and will continue to offer one to one appointments at customers home or suitable meeting place by arrangement if needed. The Mobile Bank service continues its operation as usual and customers can also avail of An Post facilities as normal. Community Banker services: One to one Financial Health Checks, Assisting with general accounts queries, products and services, Alternative ways to bank safely, including registering for online banking, Fraud and scam awareness/digital safety, arrange one to one appointments if you prefer Eve can be reached on 087 1926529 and
eve.c.curran@ulsterbank.com
Sympathy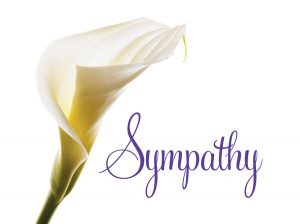 The sympathy of the community this week goes to Rosaleen Breslin, Cronkeerin, on the death recently of her father Frank Greene, Loughanure.The O'Rourke Family, Wood Road, on the death of Maureen O'Rourke whose funeral took place on Saturday last.