South Of The Border
Fri 14th February - Sun 16th February 2020

Ardara
Remembering the songs of Jimmy Kennedy & stories of Packie Manus Byrne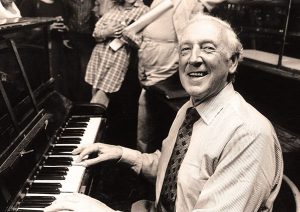 The "South of the Border" Festival incorporates the talents of Jimmy Kennedy, the famous composer of songs like "South of the Border" and "Red Sails in the Sunset", and also we remember and acknowledge the talents of local hero Packie Manus Byrne who was a composer, musician, entertainer and man of many parts and whose birthday takes place in February.
This year we initiate the theme "The Bard of Ardara" where we seek local or visiting talent in the area. Composing and/or delivering a story or poem which would allow the recipient become the "Bard of Ardara". With this in mind, we introduce two of the most outstanding story tellers of their time and former winners of the "Bard of Armagh" Declan Forde and Patsy O Hagan and we welcome Patsy Cavanagh the composer of that famous Donegal song 'This is my Homeland'.
2020 Programme
Friday 15th February
Bard of Ardara
Corner House Bar at 9.00pm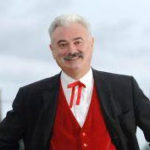 Join MC and famous orator Frank Galligan as he introduces and launches the "Bard of Ardara". Frank will introduce Patsy O Hagan and Declan Forde, two of the most famous storytellers of our time.
Storytelling & Entertainment
Beehive Bar at 10.30pm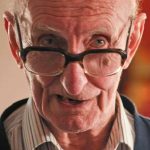 Frank Galligan will acknowledge the massive contribution of Packie Manus Byrne to storytelling and entertainment in Ireland.
Saturday 16th February
The Jimmy Kennedy Concert
With MC Frank Galligan
Nesbitt Arms Hotel at 8.30pm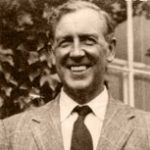 Join John Joe McBrearty who will introduce Neilly, Paul and friends for a special Concert of Ragtime and Tin Pan Alley music.
Contributions from the Kilcar Choral Society, Brid Carr, Patsy Cavanagh and many more.
This was the outstanding concert of 2019 and promises to be bigger and better this year. A Concert not to be missed.
Packie Manus Byrne Evening
with MC Frank Galligan
The Beehive Bar at 10.30pm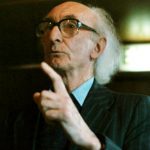 Friends of Packie Manus Byrne will acknowledge and sing the songs and play the tunes of the famous man.
Sunday 17th February
Album Launch
with MC Frank Galligan
Nesbitt Arms Hotel at 3.30pm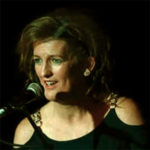 Bri Carr introduces her follow-up Album – H.O.M.E. This is an exciting new Album of original songs in Irish and English. One of the songs, 'Tigers of Donegal', in memory of the Tunnel Tigers will be released as a single later. This Album Launch is a very significant event in the theme of Composers, Jimmy Kennedy and Packie Manus Byrne.
Many talented Composers like Patrick Cavanagh from North Donegal who composed the popular song 'This is my Homeland' and last year's winner of the Jimmy Kennedy Song Contest, Claire Ward, will also perform as will many of the ladies of 'The Wild Atlantic Woman'. A Concert not to be missed!
For more details contact Stephen on 087-2424590