Rath Bán is a 2-bed cosy traditional styled cottage, with log burning stoves in both kitchen dining & sitting room areas, with all mod cons to help make your stay, feel like a home from home.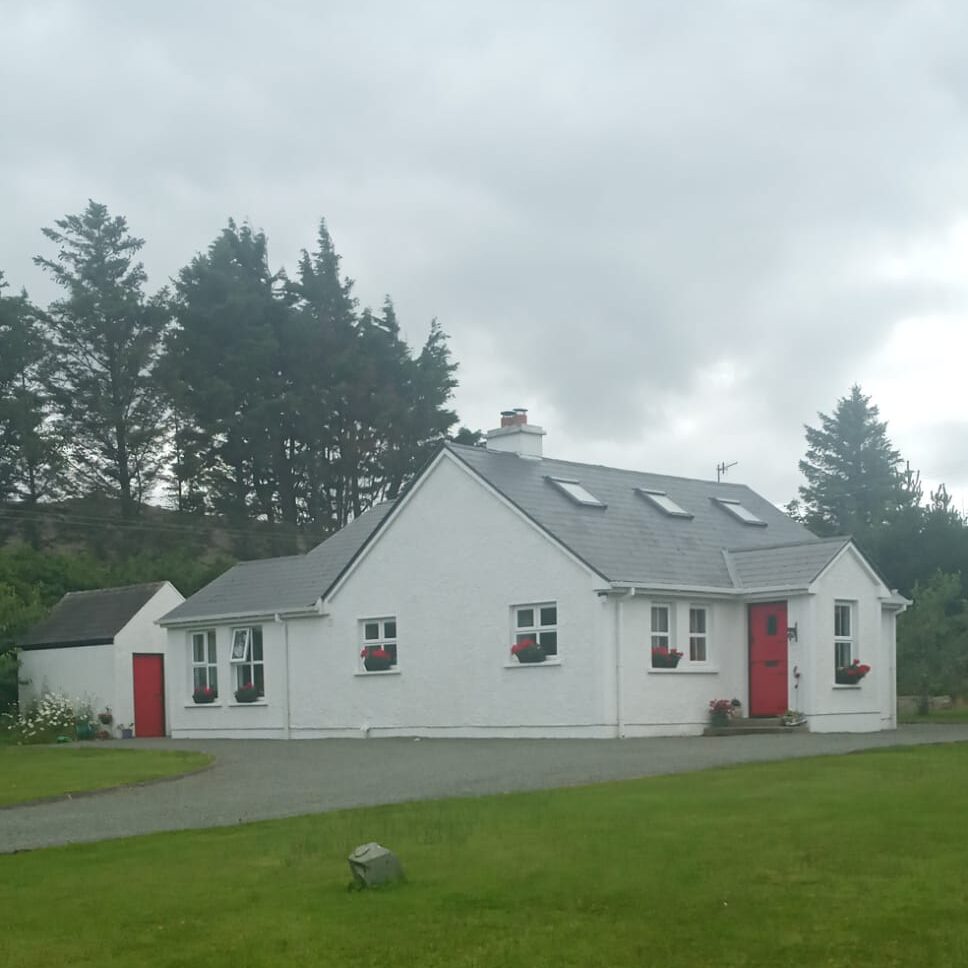 Facilities include, fully equipped kitchen, including electric cooker, oven dishwasher, washing machine & microwave.
The property has 2 bedrooms, 1 with full en-suite facility, & the other facilitated with a bathroom containing a shower & a large Victorian styled bath.
The property is located on a Country lane, & is completely private, with a terrace area at the back of the property, overlooking a large green area and an abundance of natural beauty, to satisfy all nature enthusiasts.
The property also has a very comfortable sitting room, which contains T.V., VCR, & a varied selection of movies..
The property is on the boundary of the beautiful town of Ardara, and a five minute walk down an idyllic country lane to its center.
Contact Jo for bookings