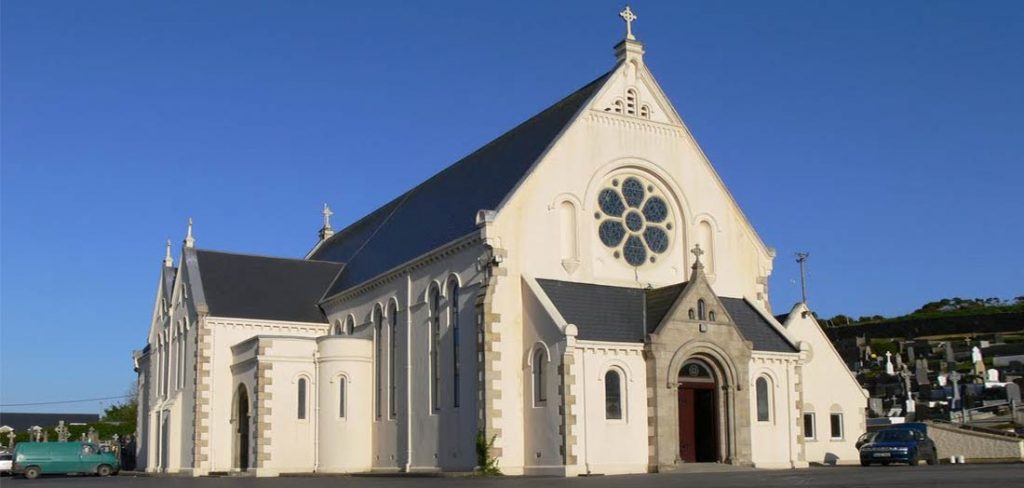 Anniversary Masses This Coming Week
| | |
| --- | --- |
| Friday 7.30pm | Mick and Kathleen Gildea |
| Saturday 7.30pm | Robert Crossey |
Daily Masses
Monday, Tuesday & Thursday at 10.00am
Wednesday & Friday at 7.30pm
Weekend Masses
Saturday: 11.00am
Vigil Mass Saturday: 7.30pm
Sunday: 9.00am and 11.00am
Day for Life
This year's Day for Life is celebrated on Sunday 3rd October on the theme "The Good Samaritan, A Model of Compassion".
In the context of the proposal to introduce assisted suicide, both in Ireland and the UK, this year's Day for Life message invites Catholics to consider a more positive and compassionate response to the care of people who are in the final stages of life.
You can download this year's message from www.councilforlife.ie
The Month of October is Month of the Missions
We are asked to remember the Missions of the Church during this month by prayer, fasting and almsgiving in support of the Missions and of the missionaries, especially our own, who have and continue to give their lives in the spread of the Gospel.
For this reason the Mission Team are inviting people to participate in prayer, fasting and almsgiving, as this will enable us to stand in solidarity with our brothers and sisters all over the world.
We are conscious that many people are suffering at this time, particularly due to covid-19, and we believe that these three pillars are a means to bring about change on so many levels throughout the globe.
You will find postcards of explanation on the table in the centre of the Church.
We are also conscious that some people may not have a church envelope for Mission Sunday, but who would wish to make a contribution to the missions. To make that possible, we have a special envelope also on the table. You may wish to take one, put your contribution in it and place it in the box for Church subscriptions. Your contribution will be forwarded to the Missions as it is done every year.
The Dead
We remember in prayer all our deceased relatives; the members of the Parish family, and all those who have died recently, as well as those whose anniversaries occur:
Mick and Kathleen Gildea and Robert Crossey.
May their souls and all the souls of the faithful departed, through the mercy of God, rest in peace. Amen.
October Devotions
October Devotions this Sunday and every Sunday during the month of October at 7.30pm.