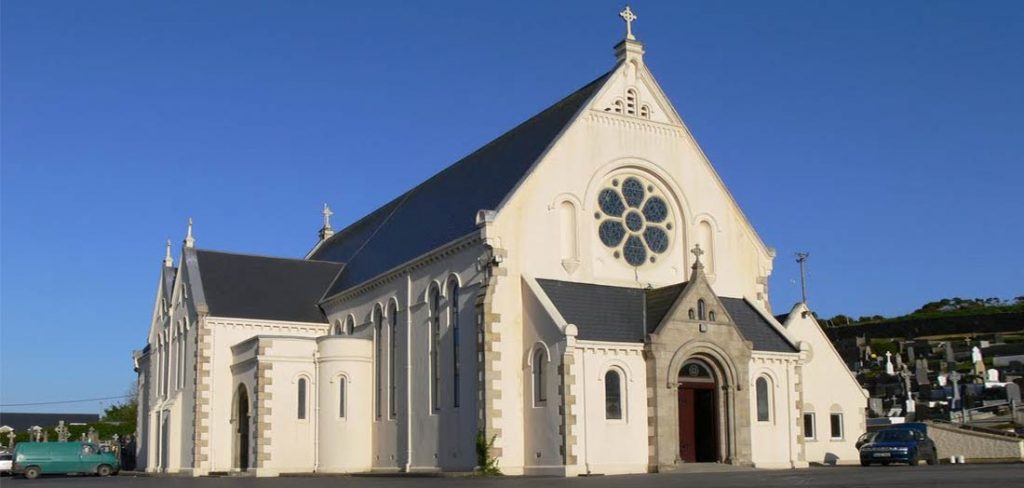 Schedule of Masses for This Coming Week
Monday at 10.00am: Anniversary of Rose Connolly.
Tuesday at 10.00am: Special Intention.
Tuesday at 7.30pm: Annual Mass in memory of the young people of the community who have died.
Wednesday: Anniversary of Pat and Gertie O'Hart.
Thursday at 10.00am: Anniversary of Cissie Johnston.
Friday at 7.30pm: Month's Mind of Hughie Bennett.
Saturday at 11.00am: Anniversary of James and Mary McGinley.
Saturday at 7.30pm: Anniversary of Mary Godman.
Confessions will be available after the 11.00am Mass on Saturday.
Notices
On Tuesday evening at 7.30 we will remember at a special Mass the young people who died before what might be said to be their expected span of life.
We will also remember the children who died in infancy and who are with the Lord in Heaven.
As well we will remember the little children who died before they had a chance of even being born and who are also, we believe, with the angels, and we will remember their parents.
As usual we will ask family members to light a little candle from the Great Candle of Easter in memory of them all.
Covid-19
In view of the fact that Covid 19 is still a major factor in all of our lives, we ask you to continue to show your caring for all the people in the community by wearing your masks and using the sanitation facilities in the church. We don't want the government to have an excuse to close our churches again.
The Dead
We pray for Jackie Breslin, Thomas Gavigan and Patsy Breslin whose funerals took place during the past week.
Also Rose Connolly; Pat and Gertie O'Hart; Cissie Johnston; James and Mary McGinley and Mary Godman whose anniversaries occur, and for Hughie Bennett whose Month's Mind Mass will be celebrated on Friday evening.
May they, and all the young people of our community who have died, rest in peace. Amen.