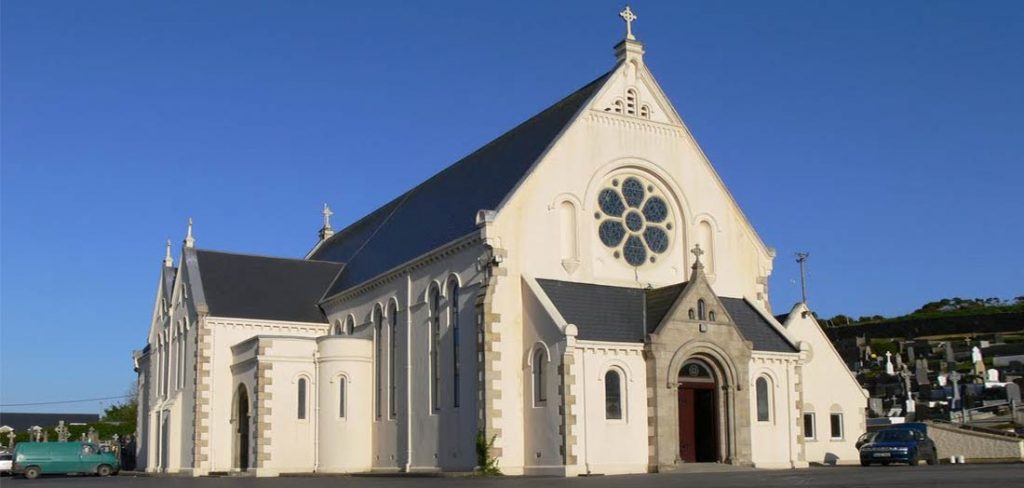 Church webcam link: mcnmedia.tv/camera/church-of-the-holy-family-ardara
Anniversary Masses
| | |
| --- | --- |
| Wednesday 1st at 7.30pm | Month's Mind Mass of Gerard Gallagher |
| Friday at 10.00am | Nancy Yates |
| Friday at 7.30pm | Kitty Watters |
| Saturday at 11.00am | Brigid McGinley |
| Saturday at 7.30pm | Ann and John Breslin |
Daily Masses
Monday, Tuesday & Thursday at 10.00am
Wednesday at 7.30pm
Friday at 10.00am and 7.30pm
Weekend Masses
Saturday: 11.00am
Vigil Mass Saturday: 7.30pm
Sunday: 9.00am and 11.00am
Confessions on Saturday after the 11.00am Mass
Notices
The elderly and housebound will be attended as usual on the first Friday, those who have let us know that they want us to call.
A meeting of the Council of the Pioneer Association will be held in the Parish Centre on Friday after the Evening Mass
A number of weddings have been postponed over the past year due to the Covid infection. A few of those who postponed their marriages did not bother to inform either of the priests. Common courtesy suggests you let us know your plans. If you are postponing your wedding and rearranging a new date, you might get in touch with us.
The Dead
Carmel Donohue (formerly Breslin, Narin Road) who died in Cork on Sunday.
Maureen Egan, Muff, who died on Wednesday.
And we pray for Nancy Yates, Kitty Watters, Brigid McGinley, John & Ann Breslin, whose anniversaries occur, and for Gerard Gallagher whose Month's Mind Mass will be celebrated on Wednesday evening.
May they rest in peace. Amen.
Confirmations
We congratulate the young people of our community who received the Sacrament of Confirmation last weekend. May the Holy Spirit guide them on their continuing faith journey.