Newly Released "Wild Atlantic Way" Music Video Features Narin, Portnoo & Rossbeg
The song
"Wild Atlantic Way"
by
John Lindsay
and Grainne McGlone creates vivid imagery of wonderful memories of the area around Rossbeg, Narin and Portnoo.
This video was shot on location, and although the breathtaking scenery could never be captured in its full glory by camera alone, the video is a best attempt to do so and portrays an area that could be "The Most Beautiful Place on Earth".
Good friends and co-writers Grainne McGlone and
John Lindsay
have very different but wonderful experiences of visiting the
Wild Atlantic Way
. As a child Grainne spent many happy summers with her relatives in Portnoo where she was often to be found on the golf course into the late evenings or rampaging on sand dunes and swimming in the Atlantic ocean. John came to know the area somewhat later in life and enjoyed the restaurants, beaches, surf and the very same golf course. However, John and Grainne did not actually cross paths until 2016 when Grainne was running a gig in Belfast and John turned up to play. After realising their mutual love of the Portnoo area they felt there was an amazing song to be written of memories of their favourite places of Rossbeg, Narin and Portnoo.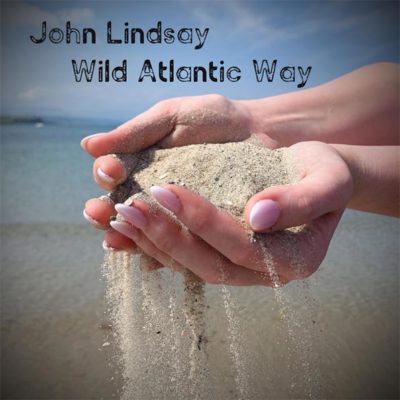 Wild Atlantic Way
has a truly quality team of musicians. Kevin Rowe plays beautiful, gentle, clean acoustic guitar that enabled Mark Redmond with his wonderful whistles to provide sweeping, lively, strong notes that allows the song to live comfortably within the Celtic genre. Wild Atlantic Way was recorded with Dave McCune at The Ventry Studio in Balbriggan near Dublin. Dave produced John and Grainne's last album '
Two
', and many other quality artists including 5 albums for Joe Dolan. Dave is an accomplished drummer/percussionist and he uses his talents to great effect on this song. It was a privilege to have Brian Connor, the celebrated musical director of Riverdance (amongst many other amazing accolades), who ensured that 'Wild Atlantic Way' was recorded in a way that was sympathetic to the Celtic traditions the song required. A major focus of his career has been his collaborations with singers, leading to performances and recordings with artists such as Sinead O'Connor and Van Morrison. Brian is currently pianist with the RTE Concert Orchestra.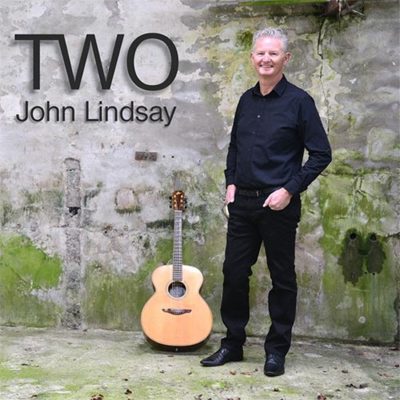 John Lindsay has written songs all his life during a career outside the music industry. His first album recorded in 2016, '
What's Not to Love
' features songs written between 1978 and 2014 about his life events and his family. His second studio album
TWO
was written 2016 – 2017 with co-writer Grainne McGlone. This album takes you on an emotional roller coaster through the two sides to all relationships, good and bad, happy and sad.Quote from the band camp diaries
"John Lindsay is definitely not the average songwriter. While most artists are usually quite easy to categorize and cram into a creative box, John is the opposite. He is eager, as evidenced by this song, to experiment with different styles, ranging from rock to folk and even reggae and country. The possibilities are truly endless, as John sees genres not as creative boundaries, but as colors on a palette, allowing him to create beautifully expressive music".
Song, audio and video owned 100% by John Lindsay and Grainne McGlone