Gino Lupari, Tim Edey & Gerry "Banjo" O'Connor in Concert
Sunday 22nd September 8.00pm. The Beehive Bar, Ardara.

A rare opportunity to see three of the UK & Ireland's finest traditional folk musicians on stage together this Sunday at the Beehive Bar.This exhilarating Irish music trio brings together the virtuosity of one of the worlds' greatest bodhrán players in Lupari, playing with award-winning banjo player O'Connor and one of the world's finest melodeon and guitar players in the folk, trad & contemporary scene today.
Gino Lupari, one of the founding members of the world-acclaimed super group 4 Men and a Dog, is one of the most exciting and captivating bodhrán players to be found. He has travelled the globe, playing in all the major International folk festivals, including The Cambridge Folk Festival, Edmonton Folk Festival, (Canada) and The Woodford Fest (Australia).Gerry O'Connor is one of the most respected and acclaimed banjo players in the Irish music scene today. He has played and recorded with Christy Moore, Bonnie Tyler, Sharon Shannon and The Corrs and also played on Michael Flatley's Lord of the Dance Soundtrack.As a multi-instrumentalist, Tim Edey has toured the world and recorded with major names in Irish, Folk, Celtic, Contemporary, Rock, World and Roots music, including The Chieftains, Christy Moore, Sharon Shannon, Altan, Capercaillie, Brendan Power, Michael McGoldrick, Dougie MacLean,The Barra MacNeills, Lunasa and Mary Black, to name but a few.
Contact Pat on 087-6900714 for details.
Out and About Painting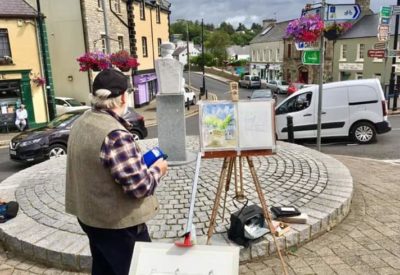 Sunday 29th September at 12 o'clock. Meet at the Heritage Centre Ardara.
Grab your paints and brushes for a great afternoon painting "out and about" with the
Ardara Artists Group
.Everyone welcome!
Contact Colm 087-3222910 for more information.
Beach Clean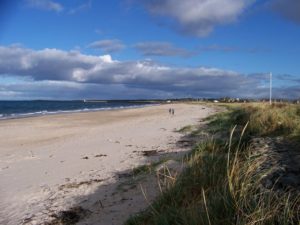 Sunday 22nd September 12pm-2pm. Narin Beach.
Please join the Narin Beach Plastic Pickers in an end of season cleanup of the beach.All welcome. Gloves and bags provided. Please spread the word.Find out more on the
Beach Clean Event Page on Facebook.
Loughros Point Rowing Club "Cash for Clobber"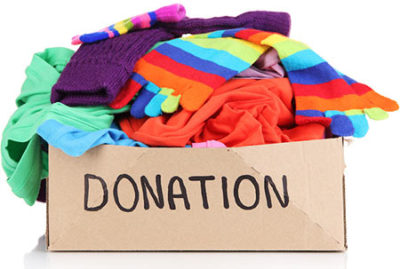 Tuesday September 24th at 9am. Pickup is from the Lake at Loughros Point Rowing Club.
A perfect time of year to begin the declutter, see below for items we can and cannot accept.
Can accept:
Clothes (clean, dry and reusable)
Paired Shoes
Handbags
Belts
Cannot Accept:
Any difficulty, contact the club to arrange pickup prior to the 24th. For queries contact Siobhan Breslin on 086-8554302, or any committee member. Bins will be provided at the lake over the coming days for those who wish to avail of early drop-off.
Next Weekend: The Johnny Doherty Festival
Some highlights of The Johnny Doherty Festival which takes place
27th to 29th September
.

Friday night
is opening night with the Opening Concert in the Beehive at 8pm with Dermot Byrne, Yvonne Casey, Steve Cooney and special guests.There will be Sets and Ceilis in the Heritage Centre at 9.30pm.
On Saturday
there will be a Sets and Ceili Workshop in the Heritage centre from 11.00am to 1.00pm with Clement Gallagher.A two hand dance workshop takes place in the Heritage Centre from 2.00pm to 4.00pm with Ann Conaghan and Connie McKelvey.

On Saturday night
a superb Concert takes place in the Nesbitt Arms Hotel at 8pm with "
Four Men and a Dog
". The band made a name for themselves with their eclectic and vivacious blend of traditional Irish music with a wide spectrum of other genres, including rap, Southern rock, jazz, blues, bluegrass, polka, country swing, and even salsa.

On Sunday
the
Cró na Cleire Hillwalk
takes place, leaving the Heritage Centre at 10.30am with local guide Kevin. The walk features beautiful panoramic views of Ardara Town, with Killybegs and Benbulben in the distance, the stunning Glengesh Pass where Johnny Doherty often walked on his way to Ardara, and the mountains of Aighe and Common. Duration: About 4 hours. Moderate walk. Good hiking gear essential. Fee: €25.00. Contact Kevin 087-6734875 for more information or visit the
Facebook Event Page
.There will be a Sean Nós Dance Workshop in The Heritage Centre from 11am to 1pm with Brenda O'CallaghanSets & Céili will take place in the Nesbitt Arms Hotel from 3pm to 6pm with The Ceilidh Time Céili Band

Sunday night
sees the unmissable
Friel Sisters
in Concert in The Beehive Bar at 8pmSee the
Johnny Doherty Festival page
for the full programme or pick up a brochure in local shops.