Owenea FM
Congratulations to Owenea FM, our local radio, on securing their new license. They go back broadcasting on Saturday December 19th.
During this lockdown the local radio made a huge contribution to our lives and we thank all involved for their efforts.
Their listenership has increased hugely in recent times and we hope that continues.
---
Seamus Craig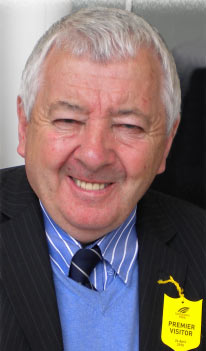 One of Ardara's greatest characters, Seamus Craig, has passed away in Letterkenny Hospital on Monday.
Seamus absolutely loved Ardara and everything about it. He loved the old stories and he could tell a hell of a story himself.
Seamus was born on the diamond in 1943, the eldest of the family of Dan and Philomena Craig. He went to England like so many but was glad to return in 2013, but a stroke really restricted his movements in recent years.
A massive Donegal and Ardara GAA fan, he loved football and went to many games when he came back from England. He was very impressed with the development at Pearse Park and generously purchased the lift in the clubhouse, for which the club are so grateful.
Seamus was a great singer and loved to sing and indeed cut a CD at one stage, something he was very proud of . He was a really lovely person.
Seamus' remains will be removed from Shovlin's Funeral Home on Saturday for service in the Church of the Holy Family in Ardara at 1pm this Saturday, and his remains will go to London at a later date to be buried with his wife Phyllis. We express the sympathy of the community to Kevin and Louise his children and to his brother and sisters and all family members. May he rest in peace.
Seamus' Funeral Liturgy will be live streamed on www.mcnmedia.tv/camera/church-of-the-holy-family-ardara