The Bluegrass Festival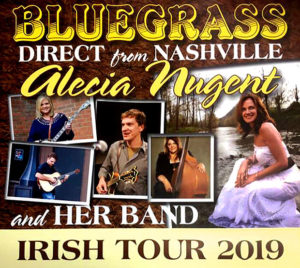 The Ardara Bluegrass Festival takes place from
Friday 19th to Sunday 21st July
.Some of the best bluegrass acts from the USA will be in Ardara for the festival. One not to be missed!The highlight of the weekend will be The Gala Concert in the Nesbitt Arms Hotel where
Alecia Nugent
and her band from Nashville, Tennessee will perform together with
The Henry Family
and
King Blue
.This promises to be an excellent night and tickets are €15 in advance by contacting the Nesbitt Arms Hotel 074 9541103 or Pat McGill on 087 690714 or admission on the night is €18. The Concert begins at 8pmThe programme for the weekend is now on the
Bluegrass Festival page.
Keep updated on the
Bluegrass Festival Facebook page
.
Ardara Garden Fete
Stalls, games and special attractions highlight the annual garden fete taking place at the
Ardara Rectory, Killybegs Road, this Saturday July 13th
.The Fete will have a number of games for children, including an opportunity to win teddy bears. There will be a draw, numerous stalls, cakes, jams and many other goodies.Afternoon tea will be served.
Art Exhibition – Stephen Bennett Studio Gallery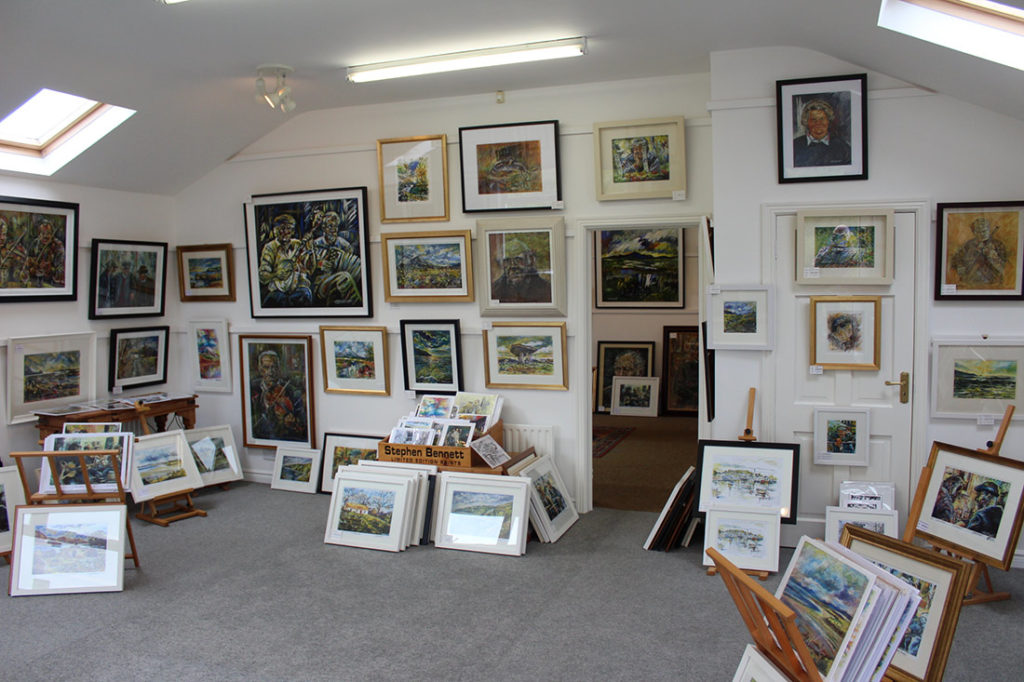 The Summer Exhibition at the Stephen Bennett Studio Gallery is now open
daily from 9.30am – 6pm
and from
2pm – 6pm on Sundays.
The exhibition features a mix of Landscapes and figurative paintings, all imbued with Stephen's unique sense of colour. Most of the landscapes reflect Stephen's view of the hinterland around Ardara and the wider Donegal area. The figurative paintings are also inspired by those around him, depicting people in their day to day activities.Internationally known, Stephen was this year shortlisted for the
Royal Arts Prize
at London's prestigious Galleria Pall Mall.Included in this exhibition is a range of limited edition prints, both framed and unframed. All are welcome to come and view the exhibition.For more information contact Stephen on 0877923205 or see the website at
https://www.stephenbennett.net
Set Dancing Classes
Set Dancing Classes every Monday night from 8.30 to 10.30pm in the Heritage Centre.Clement Gallagher calls the sets.Tea and home bakes served. Admission €5
Sets Céili
Set Céili next Monday night 15th July from 8.00pm to 10.30pm in the Heritage Centre.Clement Gallagher calls the sets.Tea and home bakes served. Admission €5
Ardhill Coffee House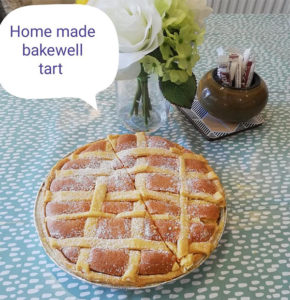 Ardhill Coffee House is now open on The Diamond.Enjoy a coffee and a scrumptious dessert with great views of the town and an al fresco seating area.
Ardhill House Facebook page.
Sliabh Tuaidh 3 Peaks Challenge
A guided hill walk taking in the three summits of Sliabh Tuaidh.Registration will be at the
Heritage Centre in Ardara at 9.00am on Saturday 20th July
.
Experienced walkers only with good fitness level.More information on our 3 Peaks page.
Phone Kevin 087-6734875 with enquiries or message on
Facebook.
John Molloy's (Ardara) Reunion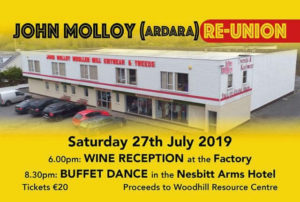 Tickets for the John Molloy Reunion are available now at the factory shop from Michael.Meeting at the factory at
6pm Saturday 27th July
and on to the Hotel for 8.30pm.Anyone with photos from the old days at the Factory might let us know and send them to
john@jmac.ie
or
info@johnmolloy.com
or post on to Michael at the factory and they will be scanned in and returned.Spread the word everyone!€20 each for the Buffet/Dance. Proceeds to Woodhill Resource Centre.
Tidy Towns
The Tidy Towns Judge will soon be visiting Ardara.We would really appreciate it if all property owners would make a special effort to ensure the facades of their buildings are looking as good as they possibly can.
Councillor Molloy's Report
Cllr. Anthony Molloy has made a number of representations to Donegal County Council and has made the replies available:
ardara.ie/information-release-cllr-molloy/
Ardara GAA 10 Week Draw
The fifth draw in the Ardara GAA Development Draw took place on Monday 8th July. The winners were:
1st prize €1000 – Ticket No 546 – Anton, Shay & Dearbhla Travers, Hillhead, Ardara
2nd Prize €500 – Ticket No 987 – Donal Gallagher, New York
3rd Prize €400 – Ticket No 556 – Declan Brennan, Bog Road, Ardara
4th Prize €300 – Ticket No 945 – Stephen Roach, New York
5th Prize €200 – Ticket No 694 – Harry Hennigan, Tullycleave, Ardara
6th Prize €100 – Ticket No 519 – Charlie Breslin, Cloughboy, Ardara
The two winners of the €300 for being fully paid up by 7th July were: Ticket No: 794 Brian McGowan, Ballybofey Ticket No 579 Fidelma (Gallagher) McGroary USA & Meenlaharry.
GAA Flotto Results 7th July
The numbers drawn were
3
,
10
,
19
and
27
and the two nearest were: Sue Watters, Meentinadea and Anne Sharpe, Kennaughty.
Station to St Conal's Well
The annual pilgrimage and station to St. Conal's Well on Inniskeel Island will be taking place next Sunday 14th July beginning at 10.30am. All are welcome.
Goats Don't Shave in The Nesbitt Arms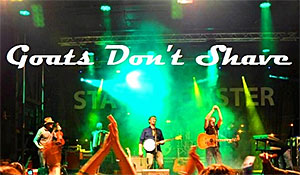 Celtic folk rock band
Goats Don't Shave
will perform in
The Nesbitt Arms Hotel on Friday 12th July
as part of their 2019 tour.Doors open at 10pmAdmission is €15.
Quiz Night in Annora's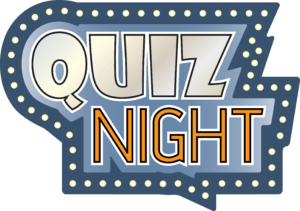 Start of the new summer of quiz nights!
Wednesday 10th July 2019 at 9.30pm.
In aid of Rosbeg & Portnoo Sailing & Watersports Club.Please support if you're in the area!
Walk in the footsteps of the Spanish Armada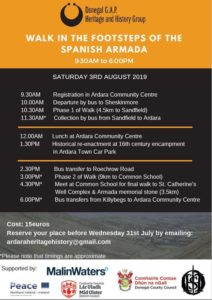 Remembering those lost in 1588 on La Duquesa Santa Ana & La Girona.Walk in the footsteps of the Spanish Armada on
Sat 3rd August, 2019
. Departing from the
Ardara Community centre at 9.30 am.
The cost is €15 and booking is essential before Wednesday 31st July.Contact
ardarahereitagehistory@gmail.com
Duchas Calling
It's the time of year to get started writing any articles for the Duchas magazine. Articles and photographs can be left in Diver's Newsagents or West End House for collection.
Anniversary Masses
For those viewing on the
Church of the Holy Family webcam
Tuesday at 10.00am
– Anniversaries of Philomena and Joseph Mulhern.
Wednesday at 7.30pm
– Months Mind Mass for Peter Maguire.
Thursday at 7.30pm
– Months Mind Mass for Teresa Shovlin.
Saturday at 11.00am
– Anniversary of Paddy Gallagher Cloughbois and deceased members of the Gallagher family.
Saturday at 7.30pm
– Anniversary of Joe Lough.
ARDARA WEATHER