Wild Atlantic Week: Upcoming Events
Tuesday 6th August, 2019
3.00pm: Live Street Music on the DiamondAll Day: Bart Whelan Photographic Exhibition in the Heritage CentreAll Day: See the Skill of Weaving and Spinning at Molloy's on the Killybegs RoadGreat selection of Music in town nightly
Wednesday 7th August, 2019
11.00am: Bus Tour of Donegal12.00pm: Film on the Beauty of Donegal in the Heritage Centre
Approximately 15 mins
3.00pm: Live Music on the StreetAll Day: Bart Whelan Photographic Exhibition in the Heritage Centre9.30pm: Big Band Sound in TownGreat selection of Music in town nightly
Thursday 8th August 2019
2.00pm: A Special Event
To be confirmed
3.00pm: Live Street Music4.00pm: Bart Whelan Lecture on his display of photographs in the Heritage Centre7.30pm: The Fifty Niners Get Together
If you are 60 this year or you were part of the Classes of 1971 and 1972 in the Comprehensive School, you are so welcome to join us for a wee get together and a few surprises in the Nesbitt Arms Hotel. Please confirm booking or details with Stephen on 087-2424590
Great selection of Music in town
Friday 9th August 2019
All Day: Visit to Stephen Bennetts Art Gallery at Carn
Our most famous Artist Stephen Bennett is available at all times to show his large array of Artwork
2.00pm: Walk to Moagh
Meet at the Catholic Church Car Park for this casual walk – All welcome
3.00pm: Live Music on the StreetMusic in most venues in town
Saturday 10th August, 2019.
All Day: Annual Ardara Agricultural Show in Sandfield
Visit the
Ardara Show page
for more info
4.00pm: Street Music on the DiamondGreat Music in the Pubs in the town to celebrate Show Day
Full Programme on the Wild Atlantic Week page
For more information contact Stephen: 087 2424590
Ardara GAA 10 Week Draw
The ninth draw in the Ardara GAA Development Draw took place on Monday 5 th August. The winners were:
1st prize €1000 – Ticket No 508 Kate Marie McNelis, Kilclooney, Portnoo.
2nd Prize €500 – Ticket No 574 Sinead Mooney, Doohill, Ardara.
3rd Prize €400 – Ticket No 994 Pat McGill, New York.
4th Prize €300 – Ticket No 667 Brid McNelis, Lower Brackey, Ardara.
5th Prize €200 – Ticket No 702 Aimee & Daniel McHugh, Tullycleave, Ardara.
6th Prize €100 – Ticket No 290 Patsy Gildea, Ardara.
GAA Flotto Results 5th August
The numbers drawn were
2
,
6
,
11
and
22
and the two nearest were: Ann Furey, Glenties & Sinead Boyle, Drumaghey Park.
Duchas Calling
It's the time of year to get started writing any articles for the Duchas magazine.Articles and photographs can be left in Diver's Newsagents or West End House for collection.
Set Dancing Classes
Set Dancing Classes continue
every Monday night from 8.30pm to 10.30pm in the Heritage Centre.
Clement Gallagher calls the sets.Tea and home bakes served. Admission €5
Anniversary Masses
For those viewing on the
Church of the Holy Family webcam
Wednesday at 7.30pm – Anniversary of Martin McNelis and the deceased members of the Gallagher Family, Cloughboy
Thursday at 10.00am – Anniversaries of the deceased members of the Farrell & McPartland Families
Friday at 7.30pm – Anniversary of Ellie & John Breslin
Saturday at 11.00am – Anniversary of John Gallagher Meenakillew
Saturday at 7.30pm – Anniversary of Andy Sweeney
Sympathy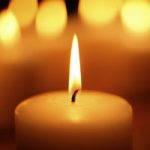 The sympathy of the Community this week goes to the McGill Family, Aighe on the death of Ann McGill in the USA.
ARDARA WEATHER