Ardara Shopping Spree
Don't miss the Ardara Shopping Spree from
Thurs

day 6th December to Sat

urday 8th December
. Great value, sales and special offers in the local shops! Please support local businesses and local jobs.See our
Shopping Spree & Christmas Lights
page for details.
The Present Day
Join us at The Present Day for Shopping Spree Specials this Thursday, Friday and Saturday
Selected Christmas Decorations 50% off
10% off all STOCK
Lots of Specials in store
All customers will be entered into our Christmas Draw
Our Facebook page | Google Map
Christmas Lights Events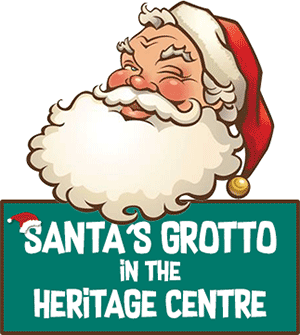 Sunday 9th December is a big day in Ardara, with Santa's new grotto in the Heritage Centre.
3pm:
The
Children's Disco
will take place in the Heritage Centre and all the boys and girls are welcome.
4pm:
Santa Claus will arrive at his Grotto in
the Heritage Centre
with gifts for all the children. Everyone welcome. Admission €5
5pm:
The
Letterkenny Accordion Band
will join the popular
Glenties Brass Band
in the lead up to the Lights Switch-On.
6pm:
Join Santa and one of Ardara's most popular citizens for the
Switching on of the Lights for Christmas 2018!
Cllr. Terence Slowey's Last Switch-On as Councillor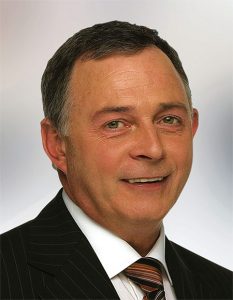 For as long as he has been councillor, Terence Slowey has been Master of Ceremonies at the Switch On of the Christmas Lights. Indeed many years there would have been no lights except for the generous intervention of Terence in ensuring money was got to get the lights up and running. So after all these years this Sunday will be Terence's last as a sitting councillor and it would be right and fitting if all businesses and the community in general come out to see Terence give his last introduction to the Christmas Lights Switch On.
25 Card Drive Fundraiser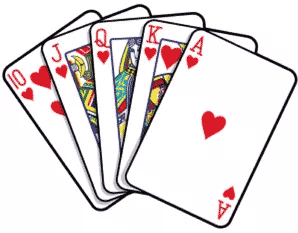 Loughros Heritage Group are holding a 25 Card Drive fundraiser in
Teague's Bar on Friday, 14th December, starting at 8.00pm.
All are welcome and your support will be greatly appreciated.
Ardara Camera Club News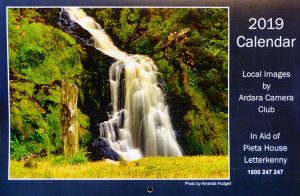 Charity

Calen

dars of Local Images are still available at €9.
All proceeds to Pieta House Letterkenny. Contact Sue on 0860773358. Also available in local shops for a limited time.
We will also be selling our Charity Calendars on the Diamond on Sunday evening.
One of the last chances to purchase our Calendar of Local Images before Christmas. Perfect to post to friends and relatives for Christmas.
Ireland AM had a photographic competition
to select images to be displayed on the private rooms of Our Lady's Hospice, Harolds Cross Dublin.
Sue Ajmi
from the Ardara Camera Club submitted her photograph of a thatched cottage in Ardara which was one of the lucky winners.
We are also

running a raffle
with all proceeds going to Pieta House. Top prizes include:
Sunday lunch for 4 persons + a bottle of wine at Lough Eske Solis
B&B for 2 persons 1 night Nesbitt Arms, Ardara
Lidl shopping voucher for 40
and many many more prizes
Tickets are on sale now. 1 strip €2 or 3 strips for €5. Draw will take place on Owenea FM before Christmas.
"Hard 2 Beat" for Christmas Lights Draw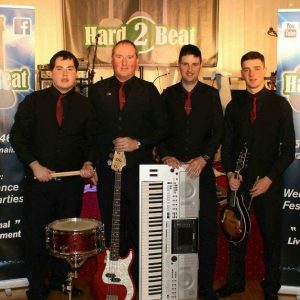 Friday night 21st December
is the launch of the draw for first prize in the fantastic
Christmas Lights Draw
.The first prize is flights for two to New York with €500 spending money (see below for details).Dancing is from 11pm with the band "Hard 2 Beat".
Families Wanted for School Tour Accommodation
A French company with close local contacts is sending school tours for a period of 5 to 8 days. They run it from February through to May, and would like to do business in the Ardara area. They organise all the activities like coaching in various sports etc themselves. Any family interested would need to have children of school going age to mix with these visitors. Each family can keep up to four students and they pay €20 per child per night and the four can stay in the one room in bunk beds or if there are 4 beds in the one room. If anyone has an interest
contact ardara.ie
or Aoife on 087 1245587. The organisers are visiting Ardara prior to Christmas to confirm all.Also there is a Spanish group who are interested in sending students to Ardara in July. Again, they need children in the family. It will be a three week period and they pay €200 per student per week. If anyone has any interest contact Aoife on 087 1245587
Christmas Eve Music on the Diamond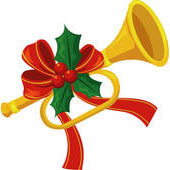 The Brass Band, mince pies and mulled wine
has been a great tradition at the Flowerpot each year. Gratefully organised by Geraldine Ferguson.It's great to say that the popular tradition continues this year on Christmas Eve.
Ardara Christmas Lights Draw – Tickets on Sale Now – Fantastic Prizes!
Tickets are selling well for the Christmas Lights Draw, with amazing prizes to be won!

1st Prize: FLIGHTS FOR TWO TO NEW YORK with $500 spending money!
(If you live abroad, these can be exchanged for flights to Ireland)

2nd Prize: Two Nights Stay in the Harcourt Hotel, Dublin
(2 Nights B&B plus 1 dinner for two)

3rd Prize: Two Nights Stay in the Nesbitt Arms Hotel, Ardara
(2 Nights B&B plus 1 dinner for two)

4th Prize: Free entry to all events at the Ardara Cup of Tae Festival 2019

5th Prize: €100 Shopping Voucher for V2 Boutique / Verve outlet, Ardara & Donegal Town
Tickets: €10 or 3 for €20 available from any shop, or contact: Stephen McCahill (087 242-4590)
or Desmond Campbell (087 219-6541)
Draw will take place at a dance in the Nesbitt Arms on Friday 21st December 2018
Art Classes

Mixed media art classes continue every
Friday evening from 7 to 9 pm
upstairs in the Heritage Centre.For more information or to book a place contact Colm: 087 3222910
ARDARA WEATHER