Oiche Na Feile Bride – St Brigid's Crosses
Saint Brigid's Crosses will be made in the Parish Centre on Tuesday night, 31st January, beginning at 8.00 p.m. Supper will be served. Admission is €5.00, and all proceeds go to the St. Vincent de Paul Society.
"Gabhaigi ar bhur ngluine, fosclaigi bhur suile agus ligigi isteach Brid".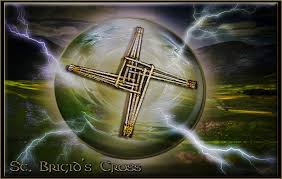 ~~~~~~
We congratulate Stephen McCahill on his selection as "Donegal Person of the Year" and we thank him for his involvement in so much that is good in our community. Well done Stephen !
~~~~~~