Bluegrass Session in the Beehive Bar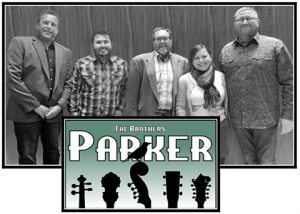 Bluegrass group
The Brothers Parker
from Montana in the USA will perform in the
Beehive Bar on Saturday 8th September.
The Brothers Parker are a five piece band from Montana, covering Classic and Contemporary Bluegrass – Country and Gospel.The Band features:
John and Billy Parker
– hence the name The Brothers Parker. Billy on Mandolin and Vocals and John on Bass and Vocals. They both have nearly 40 years experience playing Bluegrass Music.
Tyler James
on Banjo and Vocals is an award winning Banjo Player – winning 1st place at the Rockygrass Banjo Championship – the Arizona State Banjo Championship and the Huckleberry Finn Bluegrass Festival Banjo Championship.
A night not to be missed!
Ardara Community Childcare
New term for our free preschool year begins on the
3rd September
from
9am -12
and from
12.30-3.30pm
for both preschool 1+2 rooms.We are providing a Breakfast Club for children this year and an early drop off for parents who are working/studying from 7.45am (booking is required). We are engaging the help of a taxi school drop to the town school due to the numbers attending. Our winters have been wet and cold so getting the children to and from school dry is a priority.
For more information on any of the above please give us a call on 0749537744
. Looking forward to the new term.
Swimming Classes in Ballyshannon

Children's swimming lessons aged 5+ will start up again on
Friday 7th September
in Ballyshannon pool. Leaving Ardara 5.50pm return at 9pm.
For more info call or text Pauric on 087-6779933.
World famous Guitarist in the Nesbitt Arms Hotel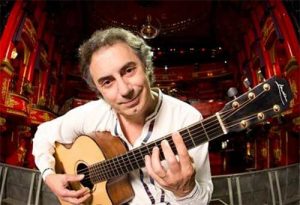 Considered to be the greatest guitarist in the world,
Pierre Bensusan
will be performing in the Nesbitt Arms Hotel on Saturday 8th September in a special Concert at 8.00pm. He will also perform a workshop in the Nesbitt Arms Hotel on Sunday 9th.Further details on our
Event Page
or contact the
Nesbitt Arms Hotel.
Johnny Doherty Festival – 21st to 23rd Sept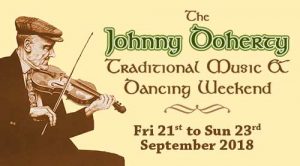 The
Johnny Doherty Festival
takes place on the weekend of 21st to 23rd September.
Friday
night opens with Brid Harper, Dermot Byrne and Steve Cooney. There will also be Ceili and Sets with the Duntally Ceili Band.
Saturday
also sees Sets and Ceili workshops, two hand dance workshops, gaelic singing workshop, and dance the tune with Stephen Gillespie. There will be a big concert on Saturday night with Cherish the Ladies.
Sunday
sees a Sean Nós Workshop with Joe. Sets and céilís in the Nesbitt Arms Hotel at 3.00pm. The finale concert takes place in the Beehive Bar. There will be various open air sessions all weekend in town. For more info contact Pat on 087 6900714. Details are on our
Johnny Doherty Festival page
.
Make waste into art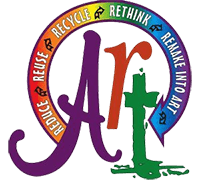 Open your eyes. Plastic is poison for our oceans! We all have to do something now – for us and for the future of our children. Cleaning up our beaches as we have been doing, is one step but an important step is to fight plastic waste. Every piece of plastic we collect on our beaches doesn't go back to the oceans, it is not gathering up in the huge garbage islands in the Pacific Ocean, doesn't kill fish, turtle, or sea lions and doesn't end up as micro plastic on our plates. The next big step is to stop the problem at its root:AVOID USING PLASTIC WHEREVER YOU CAN.Our sculpture is made from the plastic waste we collected in July from Dooey Beach. It will be a remarkable centrepiece and a daily reminder to fight the plastic waste.On the
9th of September
the artist,
Niamh McCann
will have finished her sculpture and in a community gathering, a celebrity will unveil the art work in a prominent place in Lettermacaward. And never forget: Oceans can live without humans – but humans can't live without oceans.
Unveiling of the sculpture is 3pm on Sunday 9th September at the green area in front of the Gweebarra Bar and Gallagher's XL shop.
Stress Control Programme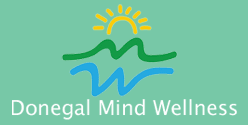 Donegal Mind Wellness will be starting a Stress Control programme on
Wednesday 19th September in St. Shanaghan Centre at 7pm
and it will run for 6 weeks.These programmes are free and have 6 weekly sessions of 90 minutes each.Everyone is welcome to come to these classes and there is no discussion of any personal problems.Go to
Stresscontrol.org
for details of course content.
Duchas Gets Ready
Anyone with an interesting story, please forward to
duchas2018@gmail.com
as we move closer to printing time. Also articles can be left at West End House, Ardara.
Sympathy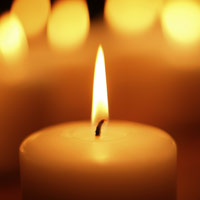 The sympathy of the community goes to the Kennedy and McBrearty Families, on the death of Peg Kennedy, Cashel, whose funeral took place last week.Also to the McGinley Family, Hillhead, on the death this week of James McGinley.