Ardara Community Childcare
Ardara Community Childcare are hosting their registration, information and AGM on
Wednesday 3rd July 2019 at 8pm
.Please note that all parents using the service in September have to register their child, whether the child is currently registered or not you must re register. At this meeting you will receive information on the new childcare scheme. It is important for all families to get this information on the night. We look forward to seeing you all there and we look forward to the busy year ahead.
Tidy Towns
The Tidy Towns Judge will soon be visiting Ardara.We would really appreciate it if all property owners would make a special effort to ensure the facades of their buildings are looking as good as they possibly can.
Bart Whelan Photographic Exhibition
The Bart Whelan Photographic Exhibition will be officially opened by Desmond Campbell in the
Heritage Centre on Friday 28th June at 8.30pm
.Admission is free and refreshments will be served. All are welcome.
Ardara Annual 5K Race/Walk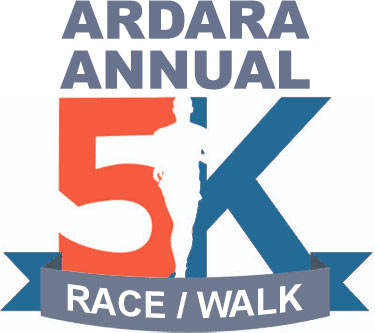 The Ardara Annual 5K Race/Walk will take place on
Wednesday 3rd July at 7.30 pm.Registration from 6.30 pm in the Methodist Hall.
Race Chip Timing.Refreshments /Prizes afterwards.Adults €8. Juniors €4. Proceeds in aid of Church Funds/ Donegal Hospice.
Ardara Garden Fete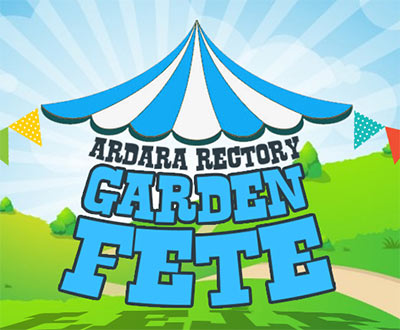 Stalls, games and special attractions highlight the annual garden fete taking place at the
Ardara Rectory, Killybegs Road, on Saturday July 13th
.The Fete will have a number of games for children, including an opportunity to win teddy bears. There will be a draw, numerous stalls, cakes, jams and many other goodies.Afternoon tea will be served.
John Molloy's (Ardara) Reunion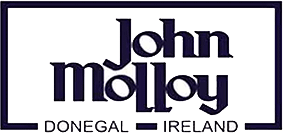 A reunion for all former John Molloy (Ardara) Ltd. workers will take place on
Saturday 27th July in Ardara
.The evening will commence at 6pm in the factory with a wine reception and carry on then to the Nesbitt Arms Hotel afterwards for a Buffet and dance, starting at 8.30pm.Any workers interested in attending should text Michael on 087-6484748 or John on 087-7620045.More info in the coming weeks.
Ardara GAA 10 Week Draw
The second draw in the Ardara GAA Development Draw took place last Sunday.The winners were:1st prize €1000 – Ticket No 466 Paddy & Brid Herron, Edergole, Ardara 2nd Prize €500 – Ticket No 663 Ann Furey, Ard McGill, Glenties 3rd Prize – €400 – Ticket No 251 John Molloy, Narin Road, Glenties 4th Prize €300 – Ticket No 635 Mabel McHugh, Glengesh, Ardara 5th Prize €200 – Ticket No 478 Brigetta Takács, Edergole, Ardara 6th Prize €100 – Ticket No 124 Stephen McKelvey, Bog Road, Ardara
GAA Flotto Results 17th June
The numbers drawn were 2, 4, 7 and 8 and the nearest were Mary Breslin, Cronkeerin and Dylan Gallagher, Doohill
Get Ready for the Sliabh Tuaidh 3 Peaks Challenge!
Saturday 20th July 2019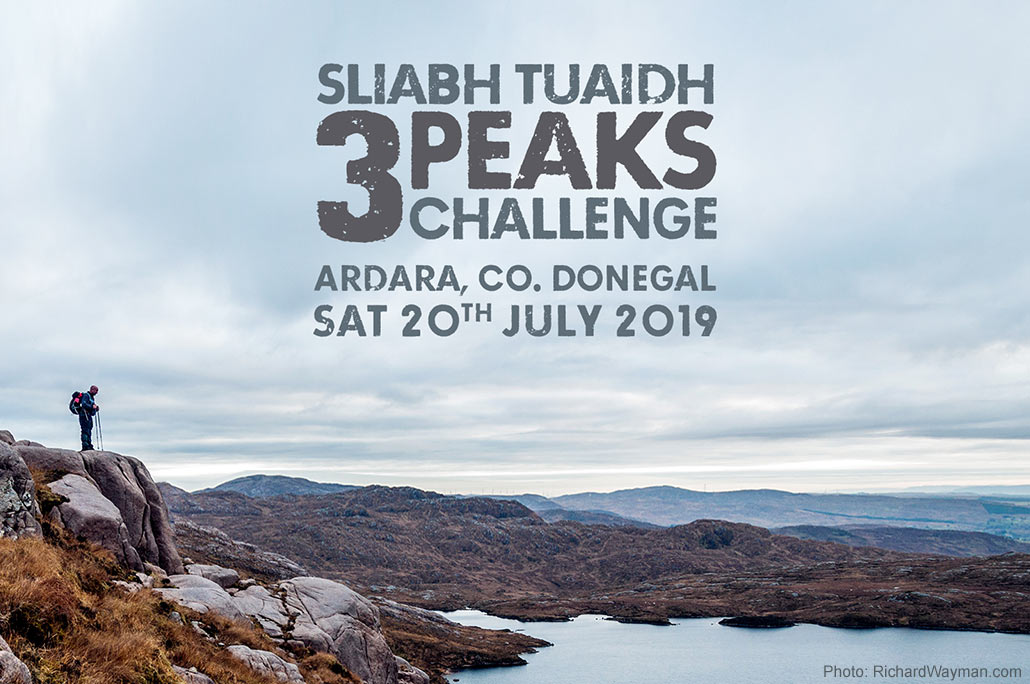 A guided hill walk taking in the three summits of Sliabh Tuaidh.Registration will be at the
Heritage Centre in Ardara at 9.00am on Saturday 20th July
.The fee is €35 which includes chowder or soup in Nancy's after, plus a little surprise on the way back at Assaranca Waterfall.Total distance 15 km. Total Ascent 823m. Duration approximately 8 hours.
Experienced walkers only with good fitness level.More information on our 3 Peaks page.
Phone Kevin 087-6734875 with enquiries or message on
Facebook.
Alecia Nugent to Headline Bluegrass Festival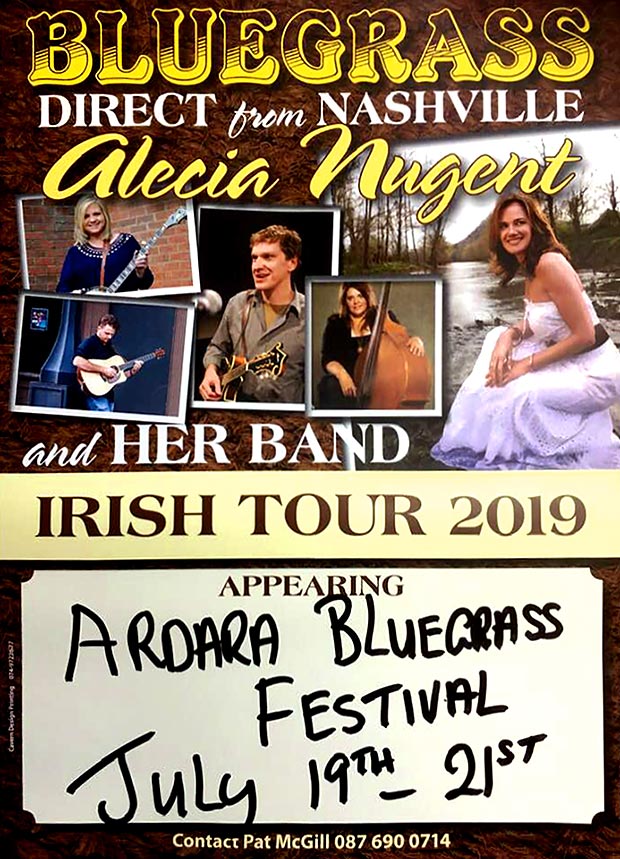 Direct from Nashville for her Irish Tour 2019,
Alecia Nugent
will be the headline act at the Ardara Bluegrass Festival which runs from
July 19th to 21st 2019
.The Bluegrass Festival features some of the finest acts in the world. A weekend not to be missed for music fans!Full programme of events will soon be available on the
Bluegrass Festival page
.Contact Pat McGill 087 6900714.
Sympathy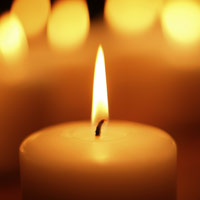 The sympathy of the community this week goes to:The family of the late Peg Keeney (formerly Crucknagapple) who died in England in the past week.To the Breslin Family on the death of Denis Gallagher in Dungloe.
Anniversary Masses
For those viewing on the
Church of the Holy Family webcam
Wednesday at 7.30pm
– Anniversaries of Molly & Hugh Melly and Mary Sheerin.
Friday at 7.30pm
– Anniversaries of the deceased members of the Doherty Family, Altnagapple.
Saturday at 11.00am
– Months Mind Mass of Mary Boyle.
Saturday at 7.30pm
– Anniversary Mass of Ann Curra.
ARDARA WEATHER