Wild Atlantic Week
The
Wild Atlantic Week
festival takes place in Ardara from next
Friday 2nd August to Saturday 10th August
, and features activities, tours, walks and events to celebrate our unique part of the Wild Atlantic Way.The full programme of events is available on the
Wild Atlantic Week page
.
Highland Radio comes to Ardara

Highland Radio
comes to Ardara on
Friday 2nd August
for the opening of Wild Atlantic Week.The David James Show will broadcast live from Ardara between 2.30pm and 4pm.Come along and enjoy the best of Highland Radio.
Wild Atlantic Walk – Port to Maghera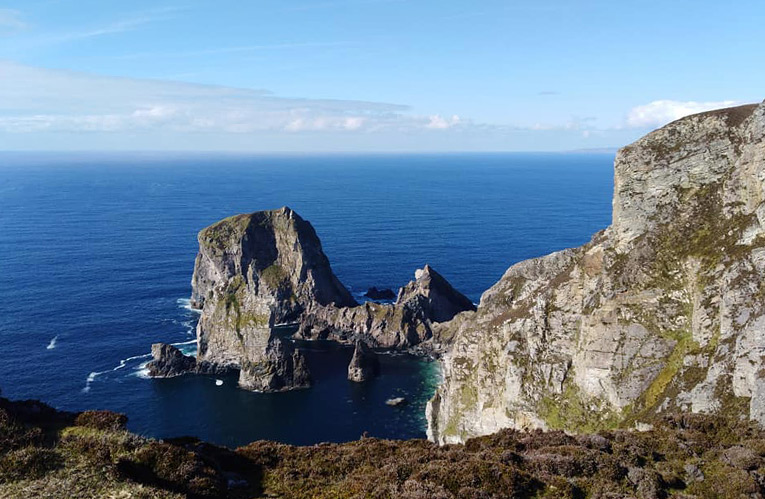 Departing Heritage Centre Saturday 3rd August at 9.00am.
Kevin will lead a team of walkers on the stunning Port to Maghera Walk. This is one of the truly great walks!Bus collection is at 9.00am at the Heritage Centre and the walk takes approximately 8 hours.
Good hiking gear, boots, jackets etc. Experienced walkers and good level of fitness essential.
€35 per person.Contact Kevin in advance: 087-6734875
Walk in the footsteps of the Spanish Armada
Donegal G.A.P Heritage and History in conjunction with the PEACE VI Cross-border Heritage Project, are hosting a Spanish Armada walk on
Saturday 3rd August at 9.30am.Registration before 31st July
to secure your place as we can only transport 75 people to start point.Bus transfers to Rosbeg for walk across Sheskinmore (4.5km).Transfer back to Ardara for lunch and 16th century historical encampment.Transfers to Roechrow Road and walk to St. Catherine's Well, Killybegs (9.5km).For more information contact
ardaraheritagehistory@gmail.com
or follow on
facebook.com/DonegalGAPHeritage
Open Ulster Offshore Championship Regatta 2019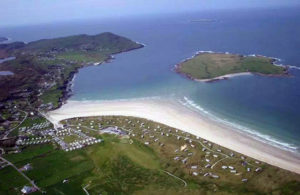 The Regatta takes place on
Saturday 27th July from 9.00am at Narin Beach
and features the newest version of coastal rowing, a 4k race which requires great skill and technique to navigate around the course.Loughros Point Rowing Club are delighted to be the first club to introduce it to Donegal. This is the future of coastal rowing and it is very exciting.Categories:
Mens 1X,2X,4X (4k)
Ladies 1X,2X,4X (4k)
Mixed 2X,4X (4k)
Junior U16 4X (2k)
Junior U16 Ladies 4X (2k)
Junior sprint 500m 1X,2X
Find out more on the
Facebook Event page
.
Water Safety Week in Portnoo

Water Safety Ireland are having their summer week beginning
29th July to 3rd August.
Registration at 9am on Monday morning at the beach. Lessons available for people with little swimming ability. These lessons at Portnoo Pier starting Monday 29th July at 7pm.
John Molloy's (Ardara) Reunion
Tickets for the John Molloy Reunion are available now at the factory shop from Michael.Meeting at the factory at
6pm Saturday 27th July
and on to the Hotel for 8.30pm.Anyone with photos from the old days at the Factory might let us know and send them to
john@jmac.ie
or
info@johnmolloy.com
or post on to Michael at the factory and they will be scanned in and returned.Spread the word everyone!€20 each for the Buffet/Dance. Proceeds to Woodhill Resource Centre.
Save Our Beach At Castlegoland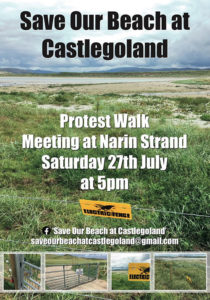 Public rights of way to the beautiful Castlegoland Beach have recently been blocked and an action group has been formed to challenge this activity.A protest walk is taking place on
Saturday 27th July, meeting at Narin beach at 5pm.
If you would like to know more or to help, please contact
saveourbeachatcastlegoland@gmail.com
More information and updates on the
Save our Beach Castlegoland Facebook page
.
Blessing of the Graves
The annual blessing of the Graves will take place on
Sunday 4th August at 2.30pm
Set Dancing Classes
Set Dancing Classes continue
every Monday night from 8.30pm to 10.30pm in the Heritage Centre.
Clement Gallagher calls the sets.Tea and home bakes served. Admission €5
Tidy Town
The Tidy Town Judge will soon be visiting Ardara. We really would appreciate if all property owners would make a special effort to ensure the facades of their buildings are looking as good as they possibly can.
Wednesday Night Pub Quiz
Annora's Bar – Narin – Wednesday 24th July at 9.30pm sharp
In Aid of "Donegal Mountain Rescue" Come and Enjoy!
Ardara GAA 10 Week Draw
The seventh draw in the Ardara GAA Development Draw took place on Monday 22nd July. The winners were:
1st prize €1000 – Ticket No 74 – Martin Doherty, Glenties
2nd Prize €500 – Ticket No 796 – Conal A. Gildea, Crumlin, Ardara
3rd Prize – €400 – Ticket No 773 – Michael Campbell, Killybegs
4th Prize – €300 – Ticket No 748 – Lily Brennan, Hillhead, Ardara
5th Prize – €200 – Ticket No 342 – Paul Gallagher, Kilraine, Glenties
6th Prize – €100 – Ticket No 992 – Paddy Doherty c/o Pat McGill, New York
GAA Flotto Results 22nd July
The numbers drawn were
6
,
20
,
21
and
24
and the two nearest were: Una Forde, Clogher and Mary Gallagher, Laconnell.
Duchas Calling
Its the time of year to get started writing any articles for the Duchas magazine. Articles and photographs can be left in Diver's Newsagents or West End House for collection.
Anniversary Masses
For those viewing on the
Church of the Holy Family webcam
Tuesday at 10.00am – Anniversary of Rachel Cassidy
Wednesday at 7.30pm – Anniversary of Brendan Gallagher
Thursday at 10.00am – Anniversaries of Patrick, Agnes and Kathleen Herron
Friday at 7.30pm – Anniversary of Mary Cannon and the deceased members of the Cannon family
Saturday at 10.00am – Anniversary of John Gildea, Doohill
Saturday at 7.30pm – Anniversaries of the deceased members of the Gavigan & Smith families
ARDARA WEATHER