Ardara GAA 10 Week Draw

The Ardara GAA Club are organising a 10 week club development draw with €25,000 in prize money with tickets being sold for €100. This is for future facilities at the club.There will be 10 draws with weekly prizes of €1000, €500, €400, €300, €200 and €100. There will be a special draw for anyone who fully pays up the €100 in advance. Sellers will be going door to door in the Parish in the coming weeks. The first draw is on Sunday 9th June 2019.
Cup of Tae Festival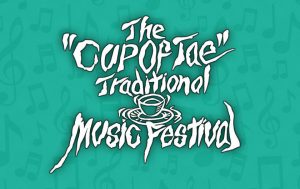 The Cup of Tae Traditional Music Festival takes place Friday 3rd to Monday 6th May
This year the "Cup of Tae" Schools of Music have top tutor Brid Harper as the guest of honour. She will also lead the Master Class. She will be joined by popular musician and teacher Teresa Kavanagh and Donna Harkin. This is one of the most popular Schools of Music in the country. For more details contact Imelda 086-3895001.View the Programme of Events on our
Cup of Tae Festival page.
For more information visit the festival website
cupoftaefestival.com.
Parish Clean Up Day
Thanks to all who got involved in the Parish Cleanup last week and on Saturday.
Anyone who would like to do a cleanup can get the bags etc. from Noleen in the Community Centre. She can be contacted at 087-9502266
Parkrun/Walk on Narin Beach
Parkrun
is for everyone. Come and join in.
Starting in May 2019
. Free timed 5km walk/run.Parkrun organise free, weekly, 5km timed walks/runs around the world. They are open to everyone and are safe and easy to take part in.
Narin Beach Parkrun/walk 5k will take place every Saturday at 9.30am
. All runners/walkers welcome.Participants required and volunteers wanted.Please contact Sheila on +447557374432 or email
sheilagc@hotmail.co.uk
Tina's 5K Rainbow Run/Walk
Tina's 5K Rainbow Run/Walk
is taking place on
Sun 28th April.
This run/walk is in memory of the late Martina Maguire, and begins from the
Parish Centre at 1.30pm with registrations from 12 noon.
There will be prizes in all categories. Refreshments will be served afterwards in the Parish Centre. Chip Timing will be in operation. Participants are asked to wear their brightest colours to reflect Martina's bubbly and fun personality.
Adults €8, Student €5, Family €20
Part Time Secretary Required
A part time secretary is required to work in two schools in Ardara. The post is for 20 hours per week equally shared between Gortnacart N.S. and the Wood N.S.Knowledge of accounts, wages and computer necessary. The successful candidate will commence work on Monday 2nd September.
Closing date for applications is Thursday 25th April
. Applications by email only to
schoolsecretaryardara@gmail.com
. Shortlisting may apply.
Lovin' the Hills
The organisers of the Ardara Walking Festival will be hosting a guided hill walk from
Port to Maghera
, one of the most spectacular coastal cliff walks in Europe, on
June 1st 2019
.Visit their
Facebook page
for more information.Anyone interested in participating can message them via their Facebook page or email
donegalwalkingguide@gmail.com
Ardara Camera Club
Our monthly club meetings are now running
upstairs in the Heritage Centre Ardara from 7.30pm to 9 30pm on the last Friday of the month
. €5 Per month. Refreshments provided. Ring Sue on 0860773359 or email
ardaracameraclub@gmail.com
for further details. Everyone welcome.We also need models for us to practice on. Local culture i.e. weaving, painting, or anything local craft related. Just for occasional practice at the club meeting for an hour. We can't pay but are happy to give a photo or two of their choice for them to keep. Can be male or female or small group.
Advertising with Ardara.ie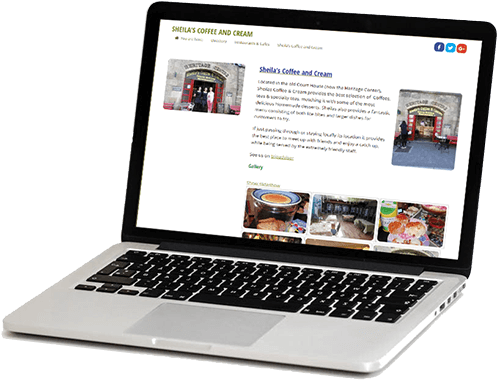 If you would like to advertise with us for the upcoming year, from
1st of May 2019 until April 30th 2020
, you can contact Brian on 087-7474775.
At a cost of just €50, all adverts include:
A story or background of your business.
Custom layout.
Contact details, business hours.
Map/Directions to the business.
Gallery of photos or videos of your business.
Included in "Selected Listings" section on our front page and "About Ardara" page – linking to your page.
Direct links to your social media pages.
Facebook & Twitter sharing buttons.
Full review before posting.
Phone Brian on 087-7474775 or get in touch via our Contact Page.
Anniversary Masses
For those viewing on the
Church of the Holy Family webcam
Wednesday 7.30pm:
Annie & Hugh Shovlin
Thursday 7.30pm:
Patsy Doherty (Ardara & Belfast) – Month's Mind
Friday 7.30pm:
Patrick Lough
Saturday 11.00am:
Conal Haughey
Saturday 7.30pm:
Ted Breslin
Sympathy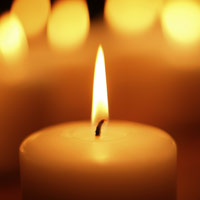 The sympathy of the Community this week goes to the family of the late Patrick Kennedy Carricacleave and to Bernadette Given, Loughross Point on the death of her mother Margaret Maloney, Teelin.
ARDARA WEATHER