Christmas Craft Fair 2017:
This year's Christmas craft fair takes place in the Nesbitt Arms hotel on next Saturday, 25
th
November, 2017. Join us for a host of over 30 festive stalls under one roof. The range is dazzling –everything from home-baking and gluten free baking to hand-made jewellery, Christmas decorations to hand weaving products, chocolates to painted pots and glass, natural beauty & cosmetic products, flower settings, candles, jams and wood crafts. Come along and support our local crafters. Entrance is free, and you can pick up a glass of alcohol free mulled juice or mulled wine at the door. Pop along during the day from 11am to 6pm. Contact Clare Molloy on (087) 284 2012 for information on booking a stall.
Christmas Baubles:
Christmas Baubles are on sale throughout the town at €2.50 each. When we get our Christmas tree lit up on 3
rd
December, everyone with a bauble is asked to tie it onto the tree to create a warm welcome for Christmas. People can include any note or decoration within the bauble; the choice is with the owner of the Bauble.
Annual Church Dinner Dance:
This month's annual church dinner dance in Ardara is believed to be the 30th since it was first introduced. The Reverend Robert Wray will be the fourth Minister to host the popular event which is being held in the Nesbitt Arms Hotel on this Friday, November 24th, at 8.30pm. Music will be by B & J Sound, and the evening will include a giant raffle and spot prizes. Tickets are now available from church members.
Kilclooney Country Market:
Kilclooney Country Market are holding their annual Christmas Market in the Parish Centre, Ardara, on Saturday, the December 2nd, from 1 o'clock until 4 o'clock. Why not come along and get your hand-made and home-made gifts for Christmas, and there will be a lovely hamper to be won on the day as well.
Ardara has a new and exciting Festival
: "South of the Border" is the new Festival taking place on Valentines Weekend next year from 16
th
to 18
th
February. This Festival incorporates the music of Jimmy Kennedy and the stories of Packie Manus Byrne. There will be a Song Contest which is now open for entries. The Contest is for amateur song writers, i.e. people who have no competition recorded. The prize for the winner is €1,000.00 and the inaugural scroll in the Jimmy Kennedy Song Contest. More details will follow but anyone interested in competing in the Contest must send link to
lyricsardara@gmail.com
but also all details of this Festival can be found on
www.ardara.ie.
Christmas Lights:
The Ardara Christmas Lights switch on takes place on Sunday, 3
rd
December at 6.00pm. Our local choir will be joined by the Glenties Brass Band to welcome Santa and our special Guest to switch on the Christmas Lights.
Children's Christmas Party:
The annual Children's Christmas Party will be held in the Nesbitt Arms Hotel on Sunday, 3
rd
December at 3pm, just before the switch on of the Christmas Lights. Santa will arrive about 3.45 pm with lots of presents for the boys and girls, and a disco will take place for all our young children.
Ulster Bank Information:
Eve Curran, Community Banker for Ulster Bank will be holding two drop in clinics every Monday from 11-1pm in the Heritage Centre, and every Wednesday from 11-1pm in St. Shanaghan House, Ardara. Eve can assist with online banking set up or queries, one-to-one personal financial review, helping you plan your financial goals, assisting with your individual account queries, products and services. You can arrange one-to-one appointments if you prefer a home visit. Eve can be contacted on (087) 1926529, or
eve.c.curran@ulsterbank.com
Please do avail of this service and call in. All welcome!
Massive Variety Market:
The wonderful communities of Ardara, Glenties, Fintown and all surrounding areas have been busy organising a massive sheep and variety Mart in Brocagh this Saturday, 25
th
November, at 2.00 pm to raise funds for Mickey Joe McMonagle who has been seriously injured in a recent accident. Well in excess of 100 lambs, some of a very high specification, along with loads of other products from turkeys, pigs, geese, new car tyres, lime, turf, labour, and many other items. Please come along and support a special day and a special effort by our communities to help this young man create the facilities to enjoy his new and very changed lifestyle. Mickey Joe is a son of the popular singer Shaun McMonagle. Anyone who would like to make a donation to the Mickey Joe Fund can also contact the Secretary of the organising committee Marie McGill on (086) 3334650.
Sympathy:
The sympathy of the community goes to the Boyle family, formerly of Glengesh and Meenahalla Glenties, on the death of John Boyle whose funeral took place in Ardara last week.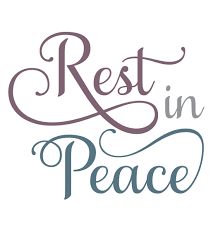 Please take a moment –
Please take a moment to fill out the following short survey, which has been designed to help us gather relevant information on what makes your stay with us here in Ardara special and fulfilling. We appreciate your support as we continue to grow and improve on these services, and your feedback is very important to us as a way to meet your future needs. We look forward to seeing you all back with us again soon. Please click on the following link to open the survey:
https://www.surveymonkey.com/r/Y2Y2DX2
~ ~ ~