The Bluegrass Festival
The Ardara Bluegrass Festival takes place from
Friday 19th to Sunday 21st July
.Some of the best bluegrass acts from the USA will be in Ardara for the festival. One not to be missed!The highlight of the weekend will be The Gala Concert in the Nesbitt Arms Hotel where
Alecia Nugent
and her band from Nashville, Tennessee will perform together with
The Henry Family
and
King Blue
.This promises to be an excellent night and tickets are €15 in advance by contacting the Nesbitt Arms Hotel 074 9541103 or Pat McGill on 087 690714 or admission on the night is €18. The Concert begins at 8pmThe programme for the weekend is now on the
Bluegrass Festival page.
Keep updated on the
Bluegrass Festival Facebook page
.
Last Call for The Sliabh Tuaidh 3 Peaks Challenge!
Saturday 20th July 2019
The three summits of Sliabh Tuaidh make a fine circular walk and provide outstanding views of the rugged Donegal coastline.Registration will be at the Heritage Centre at 9.00am.The fee for this guided walk is €35 which includes chowder or soup in Nancy's after, plus a little surprise on the way back at Assaranca Waterfall.Experienced walkers only. Phone Kevin 0876734875Find out more at
ardara.ie/3peaks
or visit the
Event Page on Facebook
.
John Molloy's (Ardara) Reunion
Tickets for the John Molloy Reunion are available now at the factory shop from Michael.Meeting at the factory at
6pm Saturday 27th July
and on to the Hotel for 8.30pm.Anyone with photos from the old days at the Factory might let us know and send them to
john@jmac.ie
or
info@johnmolloy.com
or post on to Michael at the factory and they will be scanned in and returned.Spread the word everyone!€20 each for the Buffet/Dance. Proceeds to Woodhill Resource Centre.
Walk in the footsteps of the Spanish Armada
Remembering those lost in 1588 on La Duquesa Santa Ana & La Girona.Walk in the footsteps of the Spanish Armada on
Sat 3rd August, 2019
. Departing from the
Ardara Community centre at 9.30 am.
The cost is €15 and booking is essential before Wednesday 31st July.Contact
ardarahereitagehistory@gmail.com
This event is part of the Wild Atlantic Week and full details can be found on the
Wild Atlantic Week page
.
Ardara GAA 10 Week Draw
The sixth draw in the Ardara GAA Development Draw took place on Monday 15th July. The winners were:
1st prize €1000 – Ticket No 474 Owen McConnell USA & Ardara
2nd Prize €500 – Ticket No 655 Pat McCafferty, Stormhill, Ardara
3rd Prize €400 – Ticket No 347 Margaret Boyle, Kentucky, Ardara
4th Prize €300 – Ticket No 624 Brid Melly, Glengesh, Ardara
5th Prize €200 – Ticket No 597 Liam McShane, Castledoherty, Ardara
6th Prize €100 – Ticket No 122 Kelly Byrne, Portnoo Road, Ardara
GAA Flotto Results 15th July
The numbers drawn were
2
,
17
,
18
and
20
and the two nearest were: Imelda Heena, Crumlin and Hughie Mooney, Brackey.
Set Dancing Classes
Set Dancing Classes every Monday night from 8.30 to 10.30pm in the Heritage Centre.Clement Gallagher calls the sets.Tea and home bakes served. Admission €5
Station to St Conal's Well
The annual pilgrimage and station to St Conal's Well on Inishkeel Island will be taking place next Sun 14th July beginning at 10.30 am. All are welcome.
Open Ulster Offshore Championship Regatta 2019
Saturday, 27 July 2019
Categories:
Mens 1X,2X,4X (4k)
Ladies 1X,2X,4X (4k)
Mixed 2X,4X (4k)
Junior U16 4X (2k)
Junior U16 Ladies 4X (2k)
Junior sprint 500m 1X,2X
More details on the
Facebook event page
Tidy Town
The Tidy Town Judge will soon be visiting Ardara. We really would appreciate if all property owners would make a special effort to ensure the facades of their buildings are looking as good as they possibly can.
Blessing of the Graves
The annual blessing of the Graves will take place on
Sunday 4th August at 2.30pm
Duchas Calling
Its the time of year to get started writing any articles for the Duchas magazine. Articles and photographs can be left in Diver's Newsagents or West End House for collection.
Anniversary Masses
For those viewing on the
Church of the Holy Family webcam
Tuesday at 10.00am: Anniversaries of Frank & Bernie SweeneyWednesday at 7.30pm: Anniversary of Josie GallagherThursday at 10.00am: Anniversary of Sorcha Keane-BreslinFriday at 7.30pm: Anniversaries of Thomas & Mary Campbell and deceased members of the Campbell familySaturday at 11.00am: Anniversaries of Daniel & Mary B. BoyleSaturday at 7.30pm: Anniversary of Danny Sweeney, Beagh
Sympathy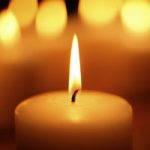 Sympathy this week goes to the Boyle family Tullycleave on the death last week of Maggie Boyle.Also to the family and friends of the late Mary Rose McHugh of the Hanging Stone, Sandfield.
ARDARA WEATHER