Dúchas Magazine

There has been a great reaction to this year's Dúchas, and Compliments to all Concerned.There are many fine contributions but one particular article "Don't Throw Your Old Books Away" has come in for a lot of mention. It is wonderfully written by Imelda Haughey, a loyal daughter of Ardara living in the USA for many years, who visits often and loves Ardara dearly. A correction to the magazine; the credit for the article is to Donal Haughey, her brother, and we wish to issue an apology for that from the Dúchas Board.The 2018 Dúchas Annual is now available in the shops. Great value at €10
The Beehive Bar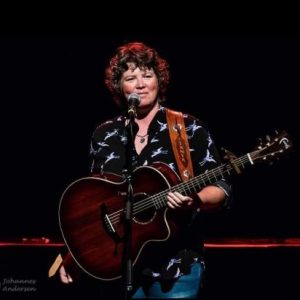 This weekend the Beehive Bar celebrates 160 years in existence, with a superb lineup for the weekend:
Friday night 14th December:
Big Traditional Music Session.
Saturday night: The amazing talent of
Tanya McCole.
Sunday: Concert at 8.00 pm featuring
Tim Edey.
Christmas Coffee Morning
Christmas gift ideas will highlight at
St. Conal's Church Sale at Teague's Bar on Friday December 14th
. Cakes, jams' and Christmas puddings will be on sale together with hand knits including hedgehogs, owls and seasonal decorations. Refreshments will be served and the morning starts at
10.30am.
Big Draw Dance in the Hotel – Please Support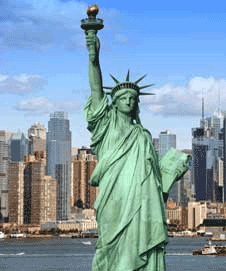 Friday night 21st December
is the launch of the draw for first prize in the fantastic
Christmas Lights Draw
.The first prize is flights for two to New York with €500 spending money – sponsored by Des Campbell and Dúchas magazine (see below for details).Dancing is from 11pm with the band "Hard 2 Beat".
Ardara Christmas Lights Draw – Tickets on Sale Now – Fantastic Prizes!
Tickets are selling well for the Christmas Lights Draw, with amazing prizes to be won!

1st Prize: FLIGHTS FOR TWO TO NEW YORK with $500 spending money!
(If you live abroad, these can be exchanged for flights to Ireland)
Trip to New York sponsored by Des Campbell. €500 spending money sponsored by Duchas magazine

2nd Prize: Two Nights Stay in the Harcourt Hotel, Dublin
(2 Nights B&B plus 1 dinner for two)

3rd Prize: Two Nights Stay in the Nesbitt Arms Hotel, Ardara
(2 Nights B&B plus 1 dinner for two)

4th Prize: Free entry to all events at the Ardara Cup of Tae Festival 2019

5th Prize: €100 Shopping Voucher for V2 Boutique / Verve outlet, Ardara & Donegal Town
Tickets: €10 or 3 for €20 available from any shop, or contact: Stephen McCahill (087 242-4590)
or Desmond Campbell (087 219-6541)
Draw will take place at a dance in the Nesbitt Arms on Friday 21st December 2018
25 Card Drive Fundraiser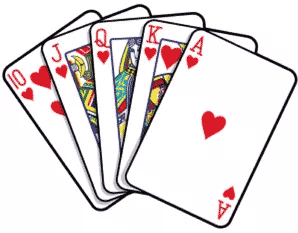 Loughros Heritage Group are holding a 25 Card Drive fundraiser in
Teague's Bar on Friday, 14th December, starting at 8.00pm.
All are welcome and your support will be greatly appreciated.
Ardara Camera Club News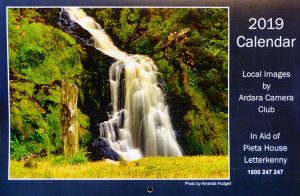 Charity

Calen

dars of Local Images are still available at €9.
All proceeds to Pieta House Letterkenny. Contact Sue on 0860773358. Also available in local shops for a limited time.
We are also

running a raffle
with all proceeds going to Pieta House. Top prizes include:
Sunday lunch for 4 persons + a bottle of wine at Lough Eske Solis
B&B for 2 persons 1 night Nesbitt Arms, Ardara
Lidl shopping voucher for 40
and many many more prizes
Tickets are on sale now. 1 strip €2 or 3 strips for €5. Draw will take place on Owenea FM before Christmas.
Families Wanted for School Tour Accommodation
A French company with close local contacts is sending school tours for a period of 5 to 8 days. They run it from February through to May, and would like to do business in the Ardara area. They organise all the activities like coaching in various sports etc themselves. Any family interested would need to have children of school going age to mix with these visitors. Each family can keep up to four students and they pay €20 per child per night and the four can stay in the one room in bunk beds or if there are 4 beds in the one room. If anyone has an interest
contact ardara.ie
or Aoife on 087 1245587. The organisers are visiting Ardara prior to Christmas to confirm all.Also there is a Spanish group who are interested in sending students to Ardara in July. Again, they need children in the family. It will be a three week period and they pay €200 per student per week. If anyone has any interest contact Aoife on 087 1245587
Christmas Eve Music on the Diamond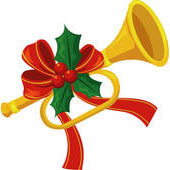 The Brass Band, mince pies and mulled wine
has been a great tradition at the Flowerpot each year. Gratefully organised by Geraldine Ferguson.It's great to say that the popular tradition continues this year on Christmas Eve.
Art Classes

Mixed media art classes continue every
Friday evening from 7 to 9 pm
upstairs in the Heritage Centre.For more information or to book a place contact Colm: 087 3222910
ARDARA WEATHER